We are very good at following and perhaps even spotting trends in their infancy. We are seeing massive global cultural shifts happening and the web has made them accessible to all.
In researching and creating the 2013 program for Foresight & Trends (#FT13), we narrowed it down to these five trends that will affect everything from Innovation & R&D, to Market Research & Insights, Futuring & Forecasting, Brand Strategy & Design to overall Marketing & Strategy.
These are the five macro forces shaping the future as a greater context of where trend insight is born: Humanity, Connectivity, Empowerment, Experience, & Health: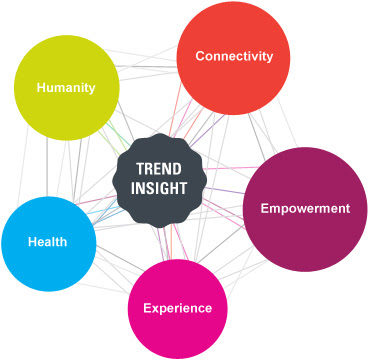 We are re-imagining a new world together. Join us to learn more about how to synthesizing world trends, brand strategy, innovation, and human science into a future action plan: ForesightandTrends.com.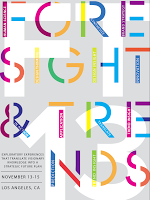 Get early bird pricing and reserve your seat today. Mention FT13BL to save 15% off the standard rate.