NAS (Network Attached Storage) devices, also known as cloud storage devices, can hardly be considered the most exciting tech purchase one may make in order to treat themselves. With all the cutting-edge gadgets hitting the tech market on a regular basis, NAS devices are being left in the shadow of the more ready-to-use mind-blowing products. At the same time, however, it is difficult to call them dull. While the functionality of these machines is rather limited, especially in comparison to other more user-oriented devices, the use you can potentially get out of having one of these makes them a desirable item to have in your household.
In modern world information is considered to be the most important asset a person can possess. On a number of occasions, it is information an individual or an enterprise has access to in particular that determine their worth. Hence, it is especially crucial to ensure that the aforementioned information is maintained safe and protected from anyone who would want to take advantage of it. This is where NAS devices come through — they really are a staple tech accessory to have for everyone who stores valuable digital files at their home or office.
While NAS drives have already been of good use for a lot of big companies that require them to store large amounts of data safely, the use of cloud storage devices for personal use has only recently started gaining the recognition it deserves. In fact, cloud storage devices for the home have only become somewhat a trend late in 2019, which has been rapidly developing since. This implies that more and more tech appliances companies have been offering their versions of NAS systems to the consumers. The range of different products available to anyone interested in storing their files safely has quadrupled in the last year to the point where the market has quickly become overloaded with options.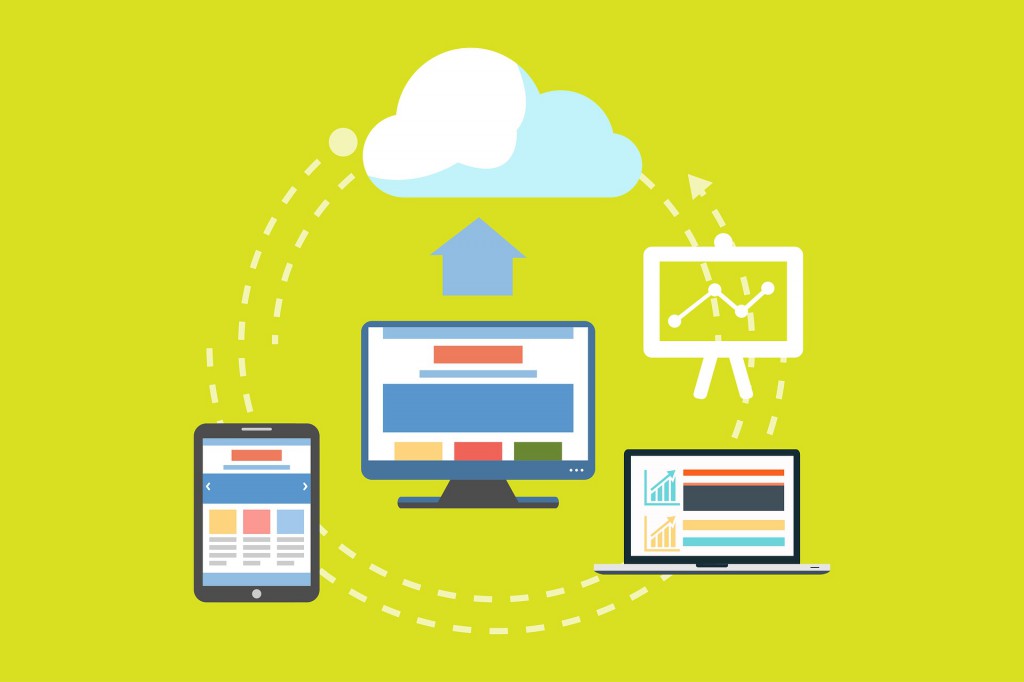 Naturally, with the enhanced demand, different companies have started producing cloud storage devices with different characteristics to match the specific needs of their consumers. Some of the differences are obvious and easily measurable to even someone who is not necessarily tech-savvy, while others will only make sense to someone who has a very clear understanding of what they are looking for exactly. This article aims to discuss the extent of the necessity of the aforementioned devices for your home, outline the characteristics that make a perfect NAS drive, explain the difference between the most popular cloud storage devices for the home as well as determine the best one currently available on the market.
What Are Network Attached Devices and Why Do You Need One for Your Home?
Before we jump into discussing all the brands and products available for purchase, it is important that you fill in some blanks in regards to what network-attached devices are, how they work and why you personally might need one to have at home. Let's cover the basics first.
What Are Network Attached Devices?
The first thing that needs to be settled down before this article goes any further into discussing all the different options available on the market and determining their pros and cons, is explaining what network-attached devices are exactly. After all, they are considered to be on the pricier side of the tech purchases, so you need to make sure you understand what they are and whether you personally need one before you give in to hype around them.
Network Attached Devices (NAS devices) or cloud storage devices are physical storage devices that connect directly to your home network and allow storage and retrieval of data from one place by the authorized users.
This means that all your devices will be linked together, and all the information and files you upload on one of them will be accessible from them all by you.
The Benefits of Using a Cloud Storage Device
Now that you are familiar with the general concept of cloud storage devices and have an understanding of how those work, you might have an idea as to how you could utilize those for your benefit. The most obvious benefit, of course, is having extra storage for all your files instead and storing them safely.
However, it is not only getting extra storage that can be considered as one of the prime advantages of cloud storage devices. In addition to that, you also get a backup of all the information you have on your devices, which means the chances of losing it drops significantly.
Although these devices can be a little bit pricey, in the long term, they do reduce your overall costs spent on storing data. If you invest in a home cloud storage device that will fit all your files, you could easily dodge the bullet and avoid spending extra on expensive hard drives.
You can easily access all your files from any device connected to the network from anywhere in the world.
Why Are Network Attached Devices Better Than Cloud Storage Services Online?
One of the most important pros listed in the previous section of this article is the fact that network-attached devices for the home are much more reliable than online cloud storage services. However, for some people, these advantages are not entirely obvious. After all, it is cloud storage services online in particular that have been the most popular among regular people up until recently. Services like Google Drive by Google, iCloud by Apple, Dropbox, and Amazon Drive by Amazon are all extremely popular and can boast having millions and millions of active users that trust them with their data and files.
Without a doubt, there is a reason for such immense popularity of the aforementioned services, and they do, indeed, have a fair share of advantages. After all, if that was not the case, a whopping 61% of the internet users would not be actively using online cloud storage services.
One of the biggest advantages of online cloud storage services is the fact that they provide free storage space. While it is usually limited to a fairly small amount of storage (around 10GB), it can be extremely tempting, especially if you do not need an enormous amount of storage to fill up. And even if your files are over 10GB, you can simply create personal accounts on more than one service. If you need more storage, you can also upgrade your plan and pay for as much storage as you require.
However, this is where you need to really put your mind to it. From the money perspective, it may seem like online cloud storage services are a much cheaper way of storing your files. What you need to remember, though, is that although they provide you with an opportunity to have unlimited storage, the payment for it is recurrent and can total up to a fairly large amount of money. At the same time, NAS devices, despite being pricier from the first glance, are overall a cheaper option as you only pay for the storage once and get a decent return on investment. Considering the fact that you are likely not going to require too much storage, having limited storage is not really a problem, especially since the limitation is measured in several terabytes of storage, and you can purchase additional drives to expand the capacity of your NAS.
Another important point that puts cloud storage devices above online cloud storage services is the fact that the former allow your privacy to be uncompromised. Online cloud storage services scan the files you upload to your drives and, in theory, the third party has access to them. At the same time, if you are using cloud storage devices, you have to take full responsibility for the safety of your information, but you can be sure that no one accesses it apart from the people you have granted access to.
What to Look for in a Cloud Storage Device for Home?
It has already been mentioned that a number of large companies have been making use of cloud storage devices for a while now, which means there is a lot of information in regards to what makes a good NAS system to purchase. Indeed, the internet is full of different tips and tricks aimed at making the process of choosing such a device easier and quicker. However, despite those tips being rather useful, you need to remember that they are aimed at the users who tend to be more demanding as well as being ready to invest more into a NAS device. On the other hand, you as a person who needs the device for personal use at home might have a set of slightly different criteria. So, here are the most important things that you need to take into consideration when looking for the best cloud storage devices for home:
There should be enough storage not only for now but also for years to come. When choosing a NAS device, make sure you pick the one that would allow you to back up all your files.
You could opt for a cloud storage device that uses more than one bay (this would come in handy if you are planning on streaming high-resolution movies on several devices at the same time as well as give you more flexibility in terms of the size of the storage you have available).
Size matters! Since you are looking for a device for your home, you need to make sure that the cloud storage device you purchase looks good, has a sleek design, and does not take up too much room. After all, you want it to be as invisible as possible.
Easy to set up. Those who are not familiar with cloud storage devices and are interested in their first-time purchase should look for the devices that do not require too much background knowledge and are known to be easy to set up and operate.
Keep it down to your budget. Although more advanced NAS devices can turn out to cost a little fortune, you need to remember the purpose of you purchasing one. For a lot of people, most of the advanced features are unnecessary, so, if you do not need to be storing about a million high-resolution raw photos on your device, you probably do not need it to be too expensive.
The Best Cloud Storage Devices for Home and Personal Use in 2020
Now that you have soaked in all the theoretical knowledge about NAS devices that you may need when choosing the most appropriate cloud storage device for the cause, it is time for this article to pass forward to some practical tips.
As it was outlined in the introduction, this article aims to provide you with a comprehensive list of the best cloud storage devices for the home that is available on the market in 2020. In order to make the cut, the devices have to be not only highly functional, but also very reliable, safe, and overall be a good value for the price. After all, if you are looking for a NAS system for home, which, allegedly will be used to store a relatively small amount of files, you do not really have to spend a fortune on the devices that were initially produced to accommodate the needs of large multinational businesses that require terabytes and terabytes of storage. Hence, most of the cloud storage devices listed below will also be rather affordable in addition to being overall useful.
1.      WD My Cloud Personal NAS drive
WD My Cloud Personal NAS Drive is the very first on this list of the best cloud storage devices for home because it is absolutely perfect for personal use. It might not be the most advanced technological product, but it does the thing. It is great for personal use and will fit just right into your home tech set up.
Speaking of the setup process, it is incredibly easy to install thanks to the company's user-oriented approach. All the My Cloud products are customer-friendly, and WD My Cloud Personal NAS drive is no exception to that rule. It is very easy to wrap your head around how everything works, and you will be able to start using your device in no time.
There is only one drive since it is a one-bay unit, hence it cannot back itself up. However, there is a slot for a USB cable, so it can be backed up to an external hard drive.
WD My Cloud Personal NAS Drive is a very affordable option for everyone who wants to get a high-quality product for a fair price. The most affordable cloud storage device comes in 2TB of storage and costs about $150.
2.      Seagate Personal Cloud Home Media Storage Device
Seagate Personal Cloud Home Media Storage Device is yet another great NAS device on the list that will not leave your wallet struggling after purchasing it. This is a budget option for everyone who needs a fair amount of storage to use but does not need an awful lot of space to fill up.
Seagate's cloud storage devices come in a range of different capacities, 3TB, 4TB, or 6TB, all of which cost under $200 online. It can be synced with Windows, Mac, Android, and iOS
Although one of the biggest cons of this device is the fact that it does not support removable and replaceable hard drives. However, considering the price you pay for it, it is definitely worth the money.
Besides, the device can boast having a particularly sleek design that will look awesome in your home office, your living room, or pretty much anywhere else around your house!
3.      Synology DiskStation DS1817 NAS drive
Synology DiskStation DS1817 NAS drive is believed to be one of the game-changers in the industry. The reason for this is the fact that this cloud storage device is perfect for all beginners who do not need a lot of storage at the moment but want to leave some space to fill up in the future. The thing that sells Synology DiskStation DS1817 NAS drive is the fact that it is customizable. You can easily convert your NAS device to have as much (or as little if this is what you are after) storage as you want. All of that is possible thanks to the cloud storage device being equipped with 8 extra bays for the user to fill up with drives in accordance with their needs.
4.      QNAP TS-251B
QNAP TS-251B is a rather powerful cloud storage device that will be appropriate for both your home and even office if you run a small business and need a reliable NAS device to secure all your files. One of the best things about this cloud storage device is the fact that it supports the creation of multiple user accounts. This means that whenever you set up a new user, a personal space for them will be created to use. As an administrator of the device, you can place restrictions on certain actions and areas of the storage for certain users. That way, you could make a folder either accessible to everyone connected to the network, or only the person who created it.
Another pro of this device is how smoothly and quietly it operates. This can be a crucial criterion for everyone interested in purchasing a NAS device for their home: you do not want it to be loud and disrupt your relaxing homely atmosphere.
Besides, a lot of users point out the fact that QNAP TS-251B is great in terms of the app variety it provides. It can be configured with both Android and iOS devices, and its functionality can be upped through those apps.
5.      Buffalo LinkStation LS220D NAS drive
One of the most prominent features of Buffalo LinkStation LS220D NAS drive is the duality of its bays. Unlike a lot of other single-bay devices mentioned on this list this cloud storage device offers two drives for a rather affordable price.
It comes in a range of capacities starting from 2TB and ending with an 8TB unit. Naturally, the prices will vary accordingly, but it is still considered to be one of the best budget NAS devices on the market.
One of the unique things that make Buffalo LinkStation LS220D NAS drive a bargain of purchase is the fact that it can be integrated directly with BitTorrent. This means that you can be downloading files from the web without even having to turn your PC on.'
In addition to everything else, it is also a NAS device equipped with a variety of different smartphone apps compatible with both Android and iOS devices for an easier configuration.
The Final Thoughts
Cloud storage device is a necessity for every household in 2020, now that everything we do requires a lot of virtual space. These devices allow you to collect all your data and files in one place and keep them safe within the framework of your personal cloud.
Now that cloud storage devices are becoming more and more affordable for everyone, it is a great time to invest in one of the smaller yet still powerful tech products for your home. It does not necessarily have to have a large capacity since you can easily pick a device that allows customizable storage.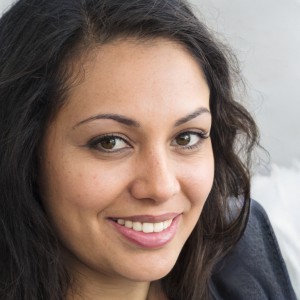 About the Author: Theresa Cofield is a freelance writer who has a love for creativity and a passion for helping others. She works as a blogger at csgobettingg.com where she covers the topics of esports and the gaming industry.