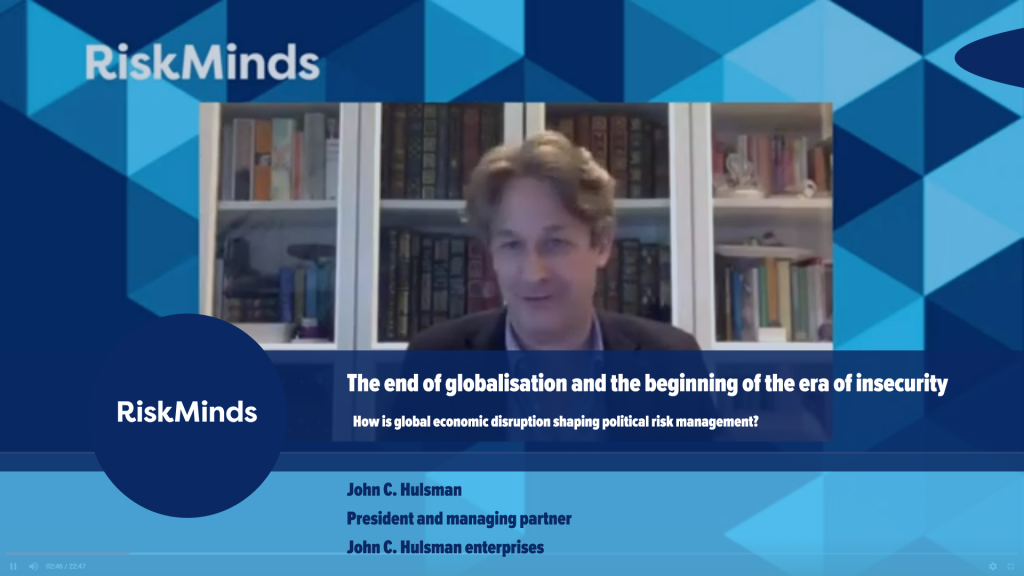 The past six months has seen more disruptions to the global economic landscape, than anyone had imagined a year ago. In light of the Ukraine crisis, rising inflation, increased cost of living and a looming recession, global economic and political alliances are shifting and globalisation as we know it seems long gone. Instead, we're moving into an era of political and economic insecurity with heightened political risks.



What does this mean for risk managers? We spoke to geopolitical expert and president and managing partner at John C. Hulsman Enterprises John C. Hulsman about the disruptions to global trade and supply chains,  the current state of political risks and what risk managers should look out for in the years to come. What are the challenges ahead and how risk managers and financial institution  evolve to face them?

Sign up or log in below to watch the full interview.