Austin airport is not exactly what one expects. There are actually people engaging in conversations without devices in hand. There are indie types strumming acoustic guitars in the gates and coffee shops, and a wonderful absence of screens blasting political news on CNN. Nonetheless, AUS, as with airports everywhere, has its share of folks with faces in screens, making them possibly amenable to talk tech.
As a person who talks to anybody when she has a 3-hour layover, I fielded a cursory study of my fellow passengers strewn across various gates. My topic – the interesting phenomenon of the "Fitbit Quit."
In 2015, 39.5 million U.S. adults 18 and over used wearable devices, including smartwatches and fitness trackers — an increase of 57.7 percent over 2014, according to eMarketer. That growth will continue in 2016 and beyond, with 81.7 million adults using wearables by 2018, the research firm says.
The unfortunate truth is that the retention rate is not mHealth advocates have hoped for.
Roughly a third of trackers are abandoned after six months, estimates research firm Endeavour Partners. A health care investment fund, Rock Health, says Fitbit's regulatory filings suggest that only half of Fitbit's nearly 20 million registered users were still active as of the first quarter of 2015.
This abandonment of activity monitors is a result of what is perfectly described in a recent Atlantic Magazine as "ennui of the Fitbit". The magazine article goes on to describe the fate of abandoned devices, confirmed by my informal research subjects: "consigned to junk drawers, obliging relatives, and the junk drawers of obliging relatives."
My far less rigorous survey of 10 people holds even more distressing news for tracker makers. Six of my fellow travelers still wear their trackers after owning them less than six months. But of those still wearing them, half said they only use it as a watch.
In a recent statement, Fitbit said it intends to remain a market leader via new features and services to boost user engagement and revenue. The company said it keeps users motivated by offering ways to compete with friends and family and awarding virtual badges for hitting fitness milestones. Fitbit added that people who regularly use their devices make healthier choices.
The Fitbit Quit has several causes. Some of the abandonment comes in wake of lawsuits claiming the Fitbit's heart rate monitoring can be inconsistent and inaccurate. There is also the letdown by the shiny object that is supposed to have been, in the mind of Melinda S., "my fitness coach, inspiring me to lose weight." Lisa F. declared the Nike Fuelband she received as a gift "sadly unattractive." She was momentarily interested in the chic Tory Burch for Fitbit concealing bracelets, but decided, "I'll stick with fine jewelry on my wrist and monitor my activity on the machines in the gym".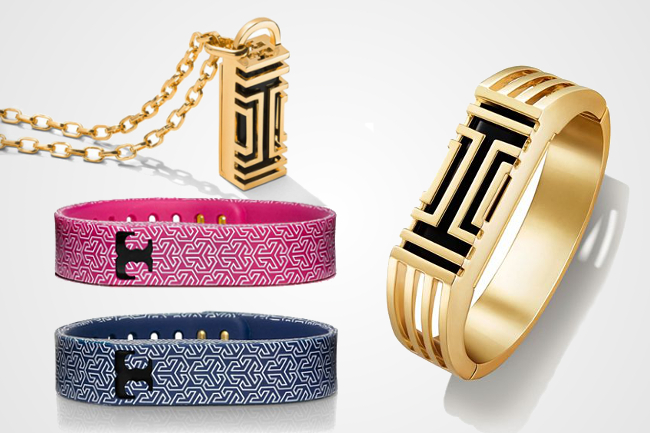 Klaus H., an Austrian living in Austin, gave me some perspective. He's recently upgraded to a FitBit Charge, and is considering pre-ordering the new Blaze.
"Many of the people purchasing these activity monitors are not very active to start with, and considered it to be a new, better way to motivate themselves to work out," said Klaus. He continued, "Those of us who still wear them already have a predisposition to personal technology, and a longer-term commitment to fitness".
Arriving back in LA, I sought one last bit of insight, speaking to a workmate who now wears his Fuelband strictly as a watch. Estevan P. purchased the device 14 months ago, and gave it "a 3-month chance", before deciding he couldn't trust it. A very regimented exerciser, he found the calorie counting particularly suspect. "I know what I have to do in the gym to burn 300 calories. On days I only walk 3 blocks to the train, I know there's no way I burned the 300 calories the Fuelband told me I did."
The upshot is that the relationship a person has with their fitness tracker depends on their self-awareness and commitment. According to Christine Palumbo, a registered dietician and nutritionist RDN from Naperville, "Having a Fitbit is a constant reminder for the changes that people want to make, whether it's dietary changes or being physically fit. Do those reminders translate into action or change? I'm not so sure about that." She continued, "They only work if you use them and make changes. And that's the problem with individuals. They want the weight loss good luck charm to rub off on them without having to do the necessary work or make the necessary lifestyle changes."
For those of us who've taken a non-professional interest in trackers, but haven't yet shelled out for one, it turns out you don't need a fitness watch to track your walks, runs and rides if you have an iPhone or an Android phone. If you have an iPhone, click on Apple's Health app (the one with the red heart) and you'll see your footsteps and other data that's automatically collected while your iPhone with you. On Android, click on Google's Fit app where you'll get data on walking, running and cycling. And a plethora of new apps are on their way, including the seemingly fun Pact, where your wallet is whacked if you slack off on gym time.
About the author: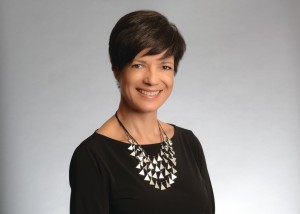 Beatriz Mallory is a self-proclaimed Digital Pharma in the Real World
(This article was  originally published on February 20, 2016)