The pressure to connect consumers and brands is more
meaningful than ever before. Those who can make the connection are thriving and
those who cannot are fading away.
That's why we sat down with Erica Orange, who will be
speaking at the upcoming
FUSE 2016 conference
in Miami this spring. Orange talked to us about the consumer trend of
immediacy, what it takes to be a leader who inspires creativity, and how to
prepare for disruption.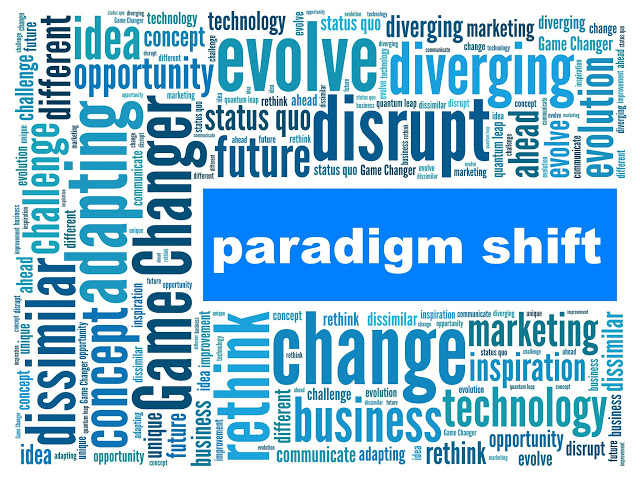 Here's what Orange had to say:
IIR: We live in
an always-on "now," where the priorities of this moment seem to be
everything. What does this emphasis on immediacy mean to marketing and design?
Orange: In recent
years, there has been considerable dialogue around attention. The ultimate
'alternative currency,' attention is what everyone ' marketers, teachers and
parents, alike ' is fighting for. Attention = greater chance for success. In
business terms, attention = more money. Marketers, as sophisticated as they
have become, are struggling with this because they simply cannot adapt quickly
enough to keep pace with technology.
However, the focus is now shifting from attention to
boredom. Boredom studies are a fast-growing, formal field of inquiry.
Researchers suggest that boredom has serious consequences for health and
productivity. Smartphones and other modern, digital technologies may also
change the way consumers experience boredom. Mobile devices offer instant
stimulation, but researchers speculate that may leave some even more bored when
they are unplugged. As a result, 'now' takes on an even greater importance. We
will have to actively reimagine, reengineer and redesign both the learning and
working environments of the future, as well as our marketing paradigms, to
mitigate boredom.
IIR: What does it
take to be a leader who inspires creativity and innovation?
Orange: I think
it's less about a leader who inspires creativity and innovation, and more about
an environment that organically inspires a culture of innovation. If it's a
tone set from the top, many younger generations may view this as artificial.
Rather, they will crave spaces that are designed to allow creativity and
innovation to flourish. One way this can be accomplished is through spaces that
encourage play. The need for play is a fundamental human instinct that never
abandons us throughout our lifespans. New research indicates that whimsical
play might be critical for healthy childhood development.
And, many neuroscientific studies have identified play as an
adaptation that enabled early humans to become powerful learners and
problem-solvers. One of the biggest marketing and design opportunities will be
figuring out how to best harness concepts of experiential play. We will
continue to see stores become more designed around playful experiences; we will
continue to see brands engage young consumers with social media driven events
that capitalize on this ethic of play; we will continue to see companies '
particularly smaller, more entrepreneurial ones ' more fundamentally embed
elements of play in the workplace.
IIR: How do you
prepare for disruption?
Orange: Change
has always been a constant, but it is now happening faster than ever before.
The pace of technological innovation around the world is increasing at an
exponential rate. This is leading to a world of, what we in our shop call,
templosion, in which very large things happen in increasingly compressed
amounts of time. The impacts of this acceleration ' and digital transformation
' will be felt everywhere. Because of the rapid speed of change, preparing for
disruption becomes ever more difficult.
Perhaps one of the first ways to prepare ourselves is by
training our minds to see more clearly and more objectively. This is hard to do
because we begin learning from the time we are born; and perhaps even before.
And the older we get, the more knowledge we acquire, and the more mental
baggage gets loaded into our consciousness. But all of this learning can make
it hard to see objectively into the future, because we are so conditioned by
what we already think we know. We call this educated incapacity: knowing so much
about what we already know that we are the last to see the future for those
fields in which we are the most knowledgeable.
We talk about the need to pretend we are children, or aliens
from another planet, in order to see our world for the first time, objectively
and with no educated incapacity. Only then can we get the future right. One
aspect of educated incapacity is focusing on central/core/accepted assumptions
and ignoring many relevant and true things that have been relegated to the
background. We call this 'figure/ground,' and we have seen remarkable truths
and strategies emerge from switching out the two. So in a world where things
move at an exponential pace, untrapping your mind can help you better prepare
for constant disruption.
Want to hear more from Erica Orange? Join her at 
FUSE 2016 
April
4-6 in Miami. She will be presenting a keynote session, 'Are You Prepared
for Disruption'? To learn more or to register for the event,
click here: 
http://bit.ly/1T0xSsj