For those of us who love the power of brainstorming, the current trend to bash the benefits of it is tough. It seems to have started with Susan Cain's book, Quiet: The Power Of Introverts In A World That Can't Stop Talking, where she claims group brainstorming is worthless. (A book that compelled me to write an article pointing out some of the issues with her research and assumptions.) And was followed by several articles with similar themes of demonizing brainstorming'including The New Yorker and Fast Company.
These articles prompted me to start thinking about how a responsible client would go about hiring an innovation company'especially when there is so much conflicting information being bandied about. If I were in their shoes, how would I decide amongst all the companies who are offering services that are supposed to help me innovate?  How could I guarantee that the company I picked to help in our innovation efforts would deliver what we need and want?
The answer, of course, is that there are no guarantees in this, just like in life.  So I'm going to offer some thoughts on how to minimize the risks of going wrong, and maximize the chances for success. In short, my suggestion is to treat this relationship like you would any other relationship in your life.
Do You Trust These People?
This is not about whether you trust their model or their process. Models and processes are plentiful; everybody's got one. That's not to denigrate their importance. It's critical that innovation is repeatable; structure is absolutely necessary. So every innovation firm has a structure, process, or model that they follow. And most of them work quite well. If you think someone's model seems reasonable, it probably is. So you need to decide if you trust the people as much as you trust the model. If by chance, something does go wrong, are these the people you want in the lifeboat bailing with you, or are they potentially going to bail on you?
Do They Care What You Think?
Early in my career, I was an assistant brand manager at Quaker Oats, working on the Gatorade brand. The senior management hired one of the big strategy consulting firms to rethink the future of the brand. After a meeting with the consultants (in which they pretty much ignored the opinion of everyone on our team), I privately asked my 2-levels-up boss, 'Don't you think they're kind of ' arrogant'? (I actually used a different 'a' word that I won't repeat here.)  Her response was, 'Yes, totally. But they're really smart.'
In my relative naivet', I assumed she must be right and that intelligence trumps all else in a relationship like this. Over time, however, I've learned differently. I now know that the people I want to work with are the ones who view our work together as a collaboration.
No matter how smart a consultant is, they will never know your business like you do. They know DIFFERENT things than you know, and have DIFFERENT experiences than you have. The magic happens when those diverse sets of knowledge and expertise come together. So, don't hire someone who agrees with you on everything, and does exactly what you ask for every time. And don't hire someone who tries to look smarter than you, and doesn't value your experience as important or unique. Hire someone who listens to what you say, but also challenges your assumptions, who adds value with their perspectives, questions, and suggestions, and who works WITH you to arrive at the best solutions.
Get beyond the first date before you tie the knot. Who are you really?
A client recently said to me, 'We hired Firm X on the basis of the guy who originally presented to us. He was charismatic, smart, funny, and he really won over our whole team. As soon as we hired the firm, they sent in a bunch of inexperienced 24-year-olds to do the work, and we never saw or heard from him again. Obviously, we were a lot less impressed with the resulting work than we were with the initial presentation.'  Ask some questions about who will actually do the work. Is it the person/people presenting?  If you've only ever spoken to the Business Development specialist, ask to also speak to the person who will lead your project, and make sure that person also feels right, before you sign the contract.
Do you like them well enough to live with them?
It's quite likely that you are going to work closely with these people for a while, and in some relatively intense environments. For example, you may find yourself in a dark back room of a focus group facility with them for several days. Would you enjoy going out to dinner with these same people every night afterward? Do you think that would be fun and/or relaxing after working with them for many days? If so, then dive in and hire them. If not, look around a little more. The best kind of consultant-client relationship is one where you're actually so energized by the hard'and often exhausting'work you're doing together, that you still want to hang out at the end of the day.
Of course, all the rational factors will play into your decision ' quality, price, timing, output, etc. But even after you apply those filters, you will likely still have lots of potential partners to choose from. If you consider the human factors into your decision, you'll ultimately be happier in your work with them, and more satisfied with the results.
About the Author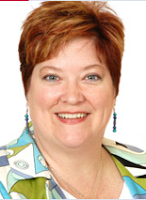 Susan Robertson is a Facilitator and VP of Business Development at Ideas To Go, Inc. Ideas To Go is an innovation process consulting firm. Our expert facilitators, along with our Creative Consumers' associates, will help stretch your thinking to discover insights, areas of opportunity, and your next big idea. For additional information, contact srobertson@ideastogo.com.