By: Allison Boccamazzo
Organizations today are challenged with competing in an age
where once tried and true strategies no longer have the same lasting power. For
example, long gone are the days where benefits or even pay satisfy top
performing employees. Similarly, traditional advertising or even the quality of
a product no longer influence customers' key purchasing decisions. Today, we
live in an age where organizational culture'specifically, a culture of
innovation'is believed to be the last (and greatest) differentiator among
enterprises.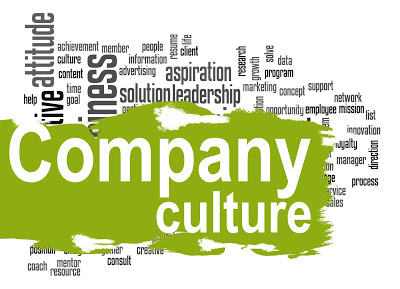 In creating a culture of innovation, business leaders direct
all behaviors, beliefs, values, actions and policies towards a commitment to
continually create new value within their organization. Creating such a culture
is advantageous for many reasons. For example, it enables organizations to:
'        
Satisfy
next-generation customer needs: This cultural transformation allows
organizations to become more attuned to and connected with their customers, enabling
them to better anticipate and satisfy specific needs. This is a vital ability
in today's market where R&D processes are unfathomably long and costly, and
product failure rates equally high. Valuable products are created for customers based on changing insights,
habits and preferences; the same goes for processes and procedures created to
enhance customer-facing interactions. This is ultimately what will create
memorable experiences and convert first-time buyers into loyal brand advocates.

'        
Increase financial
savings/return:
Research shows a clear connection between financial
performance and organizational culture. In fact, findings from Strategic Asset
Management Inc. show that investments in such things as initial evaluations,
behavioral coaching and information management exponentially increase
production volume and, subsequently, decrease operational expenses (
up
to 20 percent
). The renewed focus and understanding of an organization can
translate into tangible savings.
'        
Onboard
and retain top talent: It's common knowledge that an organization's top
performers will hit a glass ceiling and leave unless they are engaged with to
their highest potential. By creating a culture of innovation, leaders can make
these prized individuals an integral part of their organization's innovation
movement. The end result is a healthy, symbiotic relationship; by harnessing
these employees to their greatest value, they will in turn produce maximum
value for their company.
The benefits of creating a culture of innovation are clear;
however, doing so can be challenging. In fact, business leaders recently
surveyed by Deloitte listed culture, engagement and employee retention as

their greatest challenges for 2016
. Below are three ways that business
leaders can sidestep these challenges and successfully get started:
'        
Start
from the top: First and foremost, innovation must be accepted and understood
by the executive team. Too often, the C-suite demands innovation from its teams
without truly knowing what that means or the implications it will have for the
organization. For example, embracing innovation will require business leaders
to make changes'be it a change in their mindset, behaviors or existing business
model. Leaders must be willing to make any changes necessary and remain a
pillar for all others in the organization.
'        
Create multidisciplinary innovation teams: By helping employees
embrace innovation and ideas that are outside of their current paradigm or
business model, organizations can work against departmental siloes and build
lasting relationships. To this end, organizations should build multidisciplinary innovation teams
that are dedicated to effectively leading all innovation efforts. These teams,
which can consist of an organization's top performers, can teach others new techniques
and encourage new ways of thinking so that desired outcomes can be achieved.  
'        
Financially
invest:
Nearly
70 percent of executives
surveyed last year by advertising firm Gyro said
they will make short-term financial sacrifices in order to cultivate long-term
employee and customer relationships. This investment could be in the form of
sending employees to various workshops and conferences, for example, or hosting
special team luncheons. For Tony Hsieh, CEO of online retailer Zappos, this was
in the form of offering new hires $2,000 to quit their jobs after one week in
order to ensure employees truly loved their jobs and were committed to the
organizational culture.
Successful companies understand that culture and innovation
go hand in hand. In fact, execs cited both innovativeness and organizational
beliefs as more important than market dominance, according to Gyro. So, are you
ready to get started?