​​​​​​​When historians look back to the 21st century, the year 2020 will undoubtedly be regarded as a crucial turning point for our shared global history. The Covid-19 pandemic has exposed the strength of our communities, but it also revealed the weaknesses in our patchy systems and rusty organisations. The responsibility to close the gaps in our preparedness falls on risk managers. So how is risk management changing as a result?
Our very own editor-in-chief, Eleanor Halsey, has summarised the key shifts in risk managers' concerns over the past few months in great detail. This eMagazine also includes a recording of our June webinar featuring CROs from all over the world. We hear from Jing Zou, Royal Bank of Canada, who takes a look at the challenges in model risk reporting emerging in 2020, and from Julie Sherratt and Vanessa Allen, TD Asset Management, who urge us to continue our work in diversity and inclusion. And finally, Jaco Grobler, First Rand Bank, shares the unsustainable global trends that will impact us one way or another in the near future.
We hope that you will find this eMagazine a helpful insight into how global risk managers are coping with the pandemic.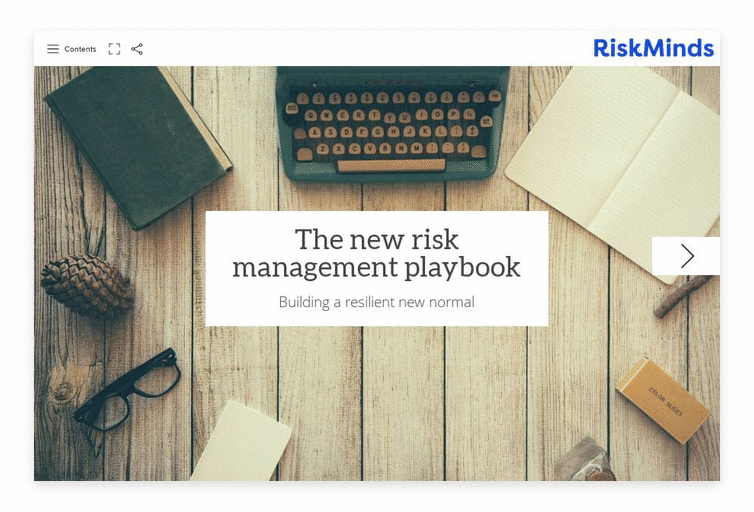 Click to read The new risk management playbook - RiskMinds Q3 eMagazine