Leading up to the 2011 Private Brand Movement event, we're getting in touch with some of our most exciting speakers as part of our Private Brand Pulse series.
Today, we have an interview with Betsy Schowachert, Director of Private Brand and Licensing at Michaels Stores. Betsy will be presenting "Building a Private Brand Organization: How to Leverage CPG. Best Practices and Strategies Down a Path to world-class performance" on Tuesday, Sept. 20th, 2011.
In this session you will learn how Michaels modeled their organizational structure and approach to brand development after successful CPG companies. By having a clearly defined vision and by implementing industry recognized strategies and best practices, Michaels has been able to successfully reinvent/re-launch their Priva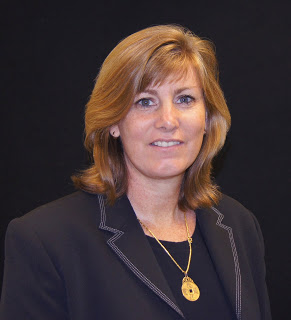 te Brand program in just three short years. moving from over 200 different labels to 10 strategically positioned and high performing brands.
PBM: Tell us about your background and how you got into the private brand development business
BS: I have always found the business of brand development and retail to be interesting and challenging, and as such have made it the focus of my professional work. I have spent the last 19 years working with retailers to help them better market, brand manage, source and develop product for their Private Brand programs, 16 years with Daymon Worldwide and the last 3.5 with Michaels. My experience includes working and living in Europe, as well as managing business teams located domestically and in both Europe and Asia. I have managed start-up accounts, work within corporate environments, specialized in sourcing and marketing of PB programs with many major retailers including, American Stores, Kroger, Supervalu, Petsmart, Office Depot, and of course most recently Michaels Stores.
PBM: What are some of the biggest changes that are affecting your business?
BS: The slow economy of course is the biggest challenge we all face. Remaining relevant to the consumer, when they are cutting back, and giving them a reason to come shop with us.
PBM: Do you feel private brands are crucial to the future of your store and if so why?
BS: Private brands do play a critical role within our business. They are critical because they are a differentiator, margin/sales driver, and innovation catalyst.
PBM: How do you see shopping and the retail industry changing in the next 10 years?
BS: Advances in technology will continue to change the way retailers interact and communicate with consumers. Digital technology and social networking in particular are reshaping the relationships that retailers have with their customers; it is also influencing how they shop, research, and buy goods. Retailers must be thinking ahead to the future in order to stay relevant to an ever changing consumer, who has more options, information and connectivity than ever before.
PBM: Your presentation at the Private Brand Movement is centered around leveraging CPG best practices and strategies, give us a sneak peak, what do you feel is one big takeaway from the CPG industry? What do they do that won't apply to retailers?
BS: When building a new organization, it is important to start out with a vision that will support both the long and short term goals of the organization. Starting out with a foundation that is built upon recognized best practices and with the foresight to plan for the organizations future needs. This is what my presentation is about, how we leveraged CPG best practices (people, organizational structure, consumer centric thinking, etc.) , integrated them into a retail organization and by doing so took our business to the next level.
For more on the changing Private Label world, join us this September in Chicago for The Private Brand Movement. With only 4 weeks to the event, space is limited. Register today here.
Follow us on twitter for event updates @Private_brand