2022 saw the end of the record low interest rates. We now clearly see that the consequences of this major change has meaningful ramifications on the whole investment landscape. IMpower 2023 speaker, Bernard Aybran, Head of DPM & Funds, CMG Monaco, explores the impact of the end of these low interest rates, what it means for fund investors and how fund houses meet investors demand and concerns in the current market.


Why do interest rates matter for almost all investment products?
Rising interest rates obviously have a mechanic and direct consequence on bond funds, that suffer losses from the duration effect, and on equity markets that depreciate as major Central Banks tighten their monetary policies.
As a consequence, the typical balanced portfolio that often make up the core of private asset allocations, suffered from this particularly unusual strong correlation between the two asset classes. Beside funds, significantly positive interest rates allow structured products to offer a formal capital guarantee, a much sought-after feature that had been absent for several years due to the dearth of yield.
Last, on the shorter end of the yield curve, higher interest rates enable banks offer quite attractive yields on time deposits over one month up until one year or more.
For years, the zero yield environment has been a clear tailwind for asset management products, with the meaningful support of the TINA mantra. Has the environment now become so hostile for fund investors?
It definitely has. For a while, very low or outright negative rates prevented banks from offering a formal capital guarantee on their structured products. As this formal guarantee is a major advantage over most asset management products, the lack of it used to provide a level playing field between banks' and asset managers' investment solutions.
Similarly, time deposits now offer a formal guarantee on both the capital and the yield the client will receive, which the vast majority of asset managers' products can't offer. The previous zero yield and zero guarantee environment would support the "there is no alternative" mantra for funds: There was indeed no alternative to a non-guaranteed perspective of random capital appreciation.
Now, when offered a fund with an unknown future return that might eventually turn into an outright loss, any sensible investor will at think twice before buying.
Over this adverse backdrop, how can fund houses meet investors demand and concerns?
The first set of funds that can compete with structured products are the guaranteed ones, almost extinct up until last year but now in a position to start anew. But these funds come with a cost for asset managers who have to pay for a bank's guarantee to back their fund.
Fixed maturity funds are a second set of opportunities: Very similar to an outright bond, they are easy to understand for retail clients, they now come with a hefty yield and, while they don't come up with a formal capital guarantee, still, they offer a very high visibility on the expected return.
Last, most types of bond portfolios are now boasting very attractive yields that can attract a wide range of subscribers. A meaningful drawback of the regular bond funds is they don't enjoy any contractual capital guarantee and can suffer capital losses when interest rates are on the rise. The only way asset managers can overcome this issue is by being very clear about the portfolios' yields and perspectives.
In other words, getting back closed to the clients is the key.
Under the spotlight: Bernard Aybran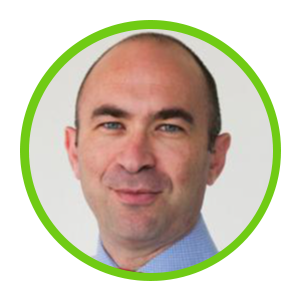 Bernard Aybran is CEO of CMG Monaco, the asset management subsidiary of CMB Monaco. Bernard and his team handles discretionary portfolio management for CMB Monaco's clients as well as funds managed in-house and sub-advised to third party asset managers. Prior to joining CMG Monaco in 2022, Bernard headed the EMEA multi-manager team for Invesco. From 2000 to 2008, he lead the multi-manager team at Edmond de Rothschild Paris.
Find out more about IMpower 2023 here >>