It has been a
big year in innovation, and in innovation
management systems, as well.  A
couple obvious phenomena popped up and deserve to be noted.  Perhaps, it will give others food for thought
as they close out the year and get ready for 2013.  Here are some trends I've picked up by
talking to those responsible for innovation at large organizations over this
past year.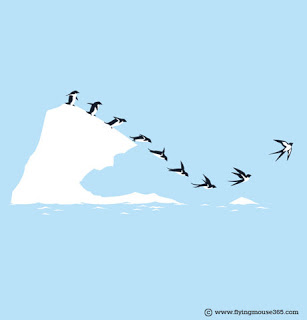 1.    
The
short term challenge.
  Although there
is a general acceptance of social networks to serve as the technology backbone
supporting innovation (with strong
idea
management
attributes), short burst challenges to collect ideas on a given
topic are in more demand.  
Companies may
not be able to commit to a long term strategy but feel fine embracing the
notion of asking their employees for ideas on a certain topic.  'How can we do this one thing better'?, 'How
can we best redesign this control panel'? or just a general idea box have
appeal.  These programs have finite cost,
require little training and are likely to produce tangible results.
2.    
Crowd Sourcing combines with Open
Innovation and Idea Management.
Social media has the potential to provide
free labor.  Organizations find there are
parties interested in their topic because they are consumers of the company's
products; the company's product has an effect on the civilization folks live
in, or just to participate in the intellectual exercise.  Companies have always tapped into groups with
a vested interest like vendors, partners or paid academics, but now the public
will willingly participate with the right incentive and call to action.  This exercise dovetails nicely with the short
term challenge listed above and can take the form of a joint internal
employee/client campaign, or just an intriguing question posed on Facebook (and
everything in between).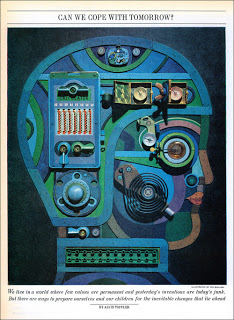 3.    
Finally the analysts are coming to
terms with innovation
.  
Perhaps this is because the CIO offices are
asking for guidance, but after a few fits and starts, the analysts out there
are finally producing Innovation Technology segment overviews.  They are looking at the top software vendors,
trying to compare and contrast them, and trying to rate them based on the
traditional criteria applied to other areas. 
Innovation isn't CRM or ERP yet, but we're getting started.
4.    
Managed Services are maturing and in
demand.
A number of idea management software vendors
began offering 'innovation as a service' by the beginning of last year to mixed
results.  The essential flaws in these
program's approaches were the nature of the 'service'.  
Software vendors offered either the same
Innovation Experts they always bring to the table in any deployment or they
assigned Community Managers.  In both
cases it seems the consultants knew innovation, but they could never learn the
vertical industry or the specific company as well as the user community.  But this offering eventually evolved to a
successful hybrid.  
Companies can assign
in house experts to be the moderator of a challenge, while the software vendor
provides experts to operate the back end functionality of the software.  A perfect blend especially when coupled with
the short term challenges discussed above in section number 1.
It has been a
big year for Innovation Management.  All
the software vendors have enhanced their product offering with new features,
stronger security, more flexible dashboards, mobile access and much more.  Companies have appointed additional Chief
Innovation Officers and have given them budget and people (although these have
sometimes been migrated from existing departments like New Product Development,
Lean Six Sigma or R&D).  
Most
importantly, large organizations have recognized the benefits of supporting
their Innovation Strategy with technology and are working hard to create
climates where an employee's contribution toward something more than what is
associated with his day job, is respected.  
Please enroll now in our free seminar in London!
Are
you in London? Interested in meeting with your peers to discuss Innovation? At
no charge? Take a look at this! January 24 from 8:30AM until Noon. See and talk
to experts from KILN, CogniStreamer and your peers.
http://bit.ly/VQjSWR
Ron Shulkin is Vice President of the Americas
for CogniStreamer', an innovation ecosystem.  CogniStreamer serves as a
Knowledge Management System, Idea Management System and Social Network for
Innovation.  You can learn more about CogniStreamer here 
http://bit.ly/ac3x60
CogniStreamer' is an
idea management software tool.  It is an open innovation and collaboration
platform where internal colleagues and external partner companies or knowledge
centers join forces to create, develop and assess innovative ideas within
strategically selected areas. The CogniStreamer' portal is an ideal
collaborative platform that invites users to actively build a strong innovation
portfolio. In addition it provides a powerful resource for internal and external
knowledge sharing.  The CogniStreamer' framework is used by industry
leaders such as Atlas Copco, Bekaert, Case New Holland, Cytec, Doctors without Borders,
Imec, Phillip Morris, Picanol and ThyssenKrupp. CogniStreamer'