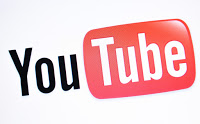 This week
Fast Company wrote a piece
that discusses YouTube's new initiative to have a paywall for an ad-free experience on top of exclusive content. It has been discussed for some time now, that the ever-popular YouTube may start charging its audience. According to the source, Re/code, YouTube is funding some new exclusive content for viewers noting stars like Bethany Mota and Michelle Phan. 'By encouraging people to pay to watch exclusive content from its most bankable stars, YouTube is simply following the same model as other streaming services'though unlike Apple Music and Netflix, it will continue to offer a free, ad-supported tier.' This effort, as noted in the article can double as another way to keep YouTube's current talent and creators from abandoning YouTube and using a different platform. Even though this has been discussed for a while now, it's interesting to hear confirmation on this new initiative and how this may change things for the online video host.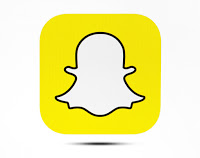 If you're someone who follows social media closely and eye's its ever changing innovation game, you're probably aware of Snapchat's 'Discover' function and the numerous media brands it hosts on that function. However, if you followed the Discover function from the very beginning you might have noticed that Yahoo dropped from being hosted recently.
According to a Fast Company article
this week, Snapchat told Fast Company that the reason the social media platform dropped Yahoo was due to the fact that Katie Couric, who headlined the function, was not appealing to the younger Snapchat audience. ''Most Yahoo content opened like an old-school news broadcast, with Couric sitting at a desk, reading into the camera, followed by a long cut to the Yahoo logo. Kids couldn't tune out fast enough.'' In dropping Yahoo, Snapchat picked up Buzzfeed (some might say a more likely and similar media source) due to their similar audience. All of this drama just illustrates how much trial and error goes into building in new innovation on various social media platforms.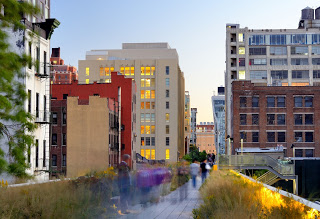 If you work in New York City but commute from New Jersey, well then, you may want to sit down while you read this article.
According to a Fast Company article released this week
, there are plans to build a new bridge across the river just for pedestrians and cyclists. New Jersey resident Kevin Shane teamed up with architect Jeff Jordan to dream up this idea of a one mile walkway which will link Jersey City to lower Manhattan. The bridge, called 'The Liberty', is planned to rise 200 feet and be much like the popular Manhattan walkway, the highline. This bridge is based off of the model of the Walkway over the Hudson which is located 80 miles away in Poughkeepsie, New York. The article claims that the funding strategy for this project is built on the idea that due to this structure possibly becoming an icon, many large corporations will clamor at any chance to fund it and get a name on it. This project would be very innovative if properly funded, so here's to waiting around to see if it gains traction amongst New York's wealthy.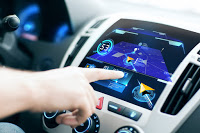 Nowadays the car to own and have is a smart car, or one that has extensive technological capabilities. However, whenever we look into getting said car, our hopes and dreams are shot by the outrageous price that's associated with buying these cool mobile gadgets. Not to fear though!
According to a Fast Company article
, a new San Francisco-based startup called Voyomotive is going to change everything about this dilemma. The article discusses this new company's venture in introducing a sleek gadget called the 'Voyo' which will plug into a car's OBD-II port and have an accompanying app. According to the article, the gadget will work with any model from 1996 and on! 'After a two-minute set-up, the $200 gadget essentially becomes a car's second brain, cracking into all of the data the car produces and translating it into more useful metrics for drivers.' The article states that if your 'check engine' light comes on and you're not sure why, the Voyo can read the alert and figure out why it it's blinking. This is definitely a unique and innovative design that has the potential to build an entirely new market for people looking to have the perks of a 'smart' car without have to drop millions of dollars. 

Nichole Dicharry, is a Digital Marketing Assistant at IIR USA, Marketing and Finance Divisions, who works on various aspects of the industry including social media, marketing analysis and media. She can be reached at Ndicharry@iirusa.com