In early November of this year, Google released its latest addition to the inbox app: 'Smart Reply.' What is Smart Reply you may ask? Smart Reply is a new function to the inbox app that allows you to respond to certain emails on your mobile device with simple 2-5 word sentences.
According to an article on Fast Company
that reviews this function, it works surprisingly well. 'During my weeklong experiment with Smart Reply it was rare to receive three options that all failed to communicate what I wanted to write. I realized that most of my email replies could be summed up in the 2-5 words suggested by the application, and those that required more attention often started with one of those three suggestions.' According to the article, the development of Smart Reply was a direct result of collaborative experiments between the research and product development teams at Google. Greg Corrado, a senior research scientist at Google claims, ''The current plan is to see how users respond to it, and if they like the feature we'll continue to innovate and grow on it.'' Sound like a solid plan, well done Google! This could change a lot about the way we use our mobile devices in an email capacity.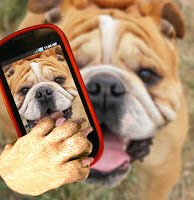 Are you a dog lover? Do you not have the bandwidth or capacity to own a dog? Well today is your lucky day! According to
an article on Fast Company
this week, there is now a dog-sharing app called 'Bark'n'Borrow.' Basically, the app matches dog owners with people who don't have dogs but wish they could. 'Dogs get some extra attention, dog owners can get a free dogwalker or sitter, and dog lovers can play or cuddle with a charming new friend.' The app claims that is vets each potential borrower and firmly believes that the app can work safely if everyone takes the time to get to know the other person. The article also states that, 'For now, dog owners and borrowers pay nothing (the app also connects professional dog walkers who do charge a fee, but the main service is free, at least for now).' The app makes sense right? I know, for me, living in New York City does not allow for me to own a dog. However, I consider myself to be a huge dog person so borrowing a dog for a short walk once a week would definitely appeal to me. I would highly recommend anyone interested in this concept and the unique app design
read the piece here
.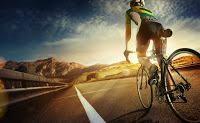 You overhear it all the time when someone is complaining about cyclists. 'Those bikers man'they own the road these days!' Well that may have been an overstatement a year ago, but now this statement holds substantial validity in Denmark. According to an article posted on Fast Company this week, Denmark is trialing what's known as 'RFID' tags on cyclists that will allow them to turn traffic lights green. 'As they approach a junction, the tag sends a signal to a nearby reader, which in turn switches the light to green. Cyclists never even have to stop, even as car drivers on the other side of the junction are brought to a standstill.' This new move in innovation and design comes as an effort in Denmark to get more cars out of the inner city. Only set in a small area currently, the plan is to make this innovation city-wide. I absolutely love this idea! The only drawback I saw can be summed up in the last few words of the article: 'Should we start feeling sorry for Danish car drivers'?
Nichole Dicharry, is a Digital Marketing Assistant at IIR USA, Marketing and Finance Divisions, who works on various aspects of the industry including social media, marketing analysis and media. She can be reached at Ndicharry@iirusa.com