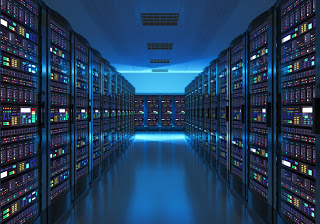 Earlier this week Google, in a blog post,
announced that it will be 'entering the Wi-Fi router business'
by launching its own router. The router, called OnHub, will be priced at $200 and will be so aesthetically pleasing that it'll be able to sit out in plain view, meaning it will also sit somewhere where you can have the best connection). This new product will be co-produced with the Chinese computer manufacturing company, TP-LINK. Features of the router include the ability to allow 'users to monitor bandwidth by device, run network checks, and text passwords to friends.' According to Google's post earlier this week, the new router will be able to support Bluetooth Smart Ready, Weave, and 802.15.4 connections. This is a very smart move coming from a company that is always trying to add to its repertoire of internet based products. Interested in buying this jazzy little thing? The OnHub is rumored to appear for presale within the next coming weeks, so keep an eye out.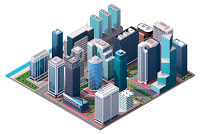 Can you build and design a blueprint for innovation? This was the question being asked in
an article on Fast Company
discussing a groundbreaking new design to build an innovation district in Miami,Florida. The design of this new district is described like so: 'a gleaming building wrapped around an expansive tree-filled courtyard. All the walls are glass so you can see what's happening in the ground-level retail and open-plan offices on the upper floors. In lieu of cramped hallways there are wide-open walkways and a snaking ramp that ascends to a rooftop lawn. Apartments are close by and there's a constant hum of activity and interaction throughout.' Sounds like something out of a dream right? Well much like it is in the world of business where everyone is chasing to develop to 'next big thing,' developers and cities are starting to build on this idea (no pun intended) and foster innovation within entire neighborhoods. The common themes of this 'innovation' district are, transparency, flexible spaces, and multiple different ways and opportunities for people to meet spontaneously. Learn more about the design of this
'wonder-world' on fastcompany.com
.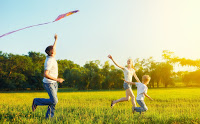 Big things are happening in the world of innovation within companies promoting the concept of maternity leave. This week
Fast Company featured an article
that highlighted a unique tech startup called LeaveLogic. The basis of this organization is to give employees a platform to use that will answer their maternity/paternity questions and help them plan their pregnancy in advance. According to the CEO Anna Steffeney ''Our research indicates that our technology is touching the employee an estimated three to five months before they would be comfortable going to HR to get these answers...'' The new software also confronts another common cultural problem in the workforce dealing with people being encouraged to hide a pregnancy. With this software, once an employee notifies the employer ''just-in-time training' is delivered to a manager, which explains the available resources for a team with a member on leave and the importance of employee retention.' This is just another example of innovation and growing within an organization's internal system.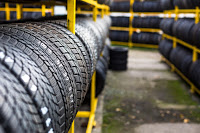 Just when you think you've seen it all'
LeTV comes along and shocks you
. For those of you who aren't familiar with the Chinese company, they are essentially the Chinese version of Netflix. Much like Netflix, LeTVproduces their own show, movies, and sports. However, not like Netflix, they are attempting to build an electric car of their own that will compete with Tesla. According to the article on Fast Company, in 2014 the CEO Jia Yueting 'even cashed in $1.2 billion of his own shares, then loaned the cash back to LeTV, presumably to help fund the project.' This week the company just released their draft sketched for the electric vehicle being named 'Le Supercar.' This is extremely exciting innovation news as it touches on the trend of companies breaching into different fields and markets then the fields they were originally design for. The article is very interesting for anyone who loves to hear about explosive innovations and companies going outside the box to reach different audiences.
Nichole Dicharry, is a Digital Marketing Assistant at IIR USA, Marketing and Finance Divisions, who works on various aspects of the industry including social media, marketing analysis and media. She can be reached at Ndicharry@iirusa.com