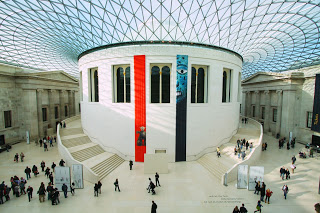 We see design everyday of our lives, and some of us even experience design on a regular basis. But what are the best 2015 examples of experience design?
Fast Company, this week, wrote a piece
that discusses the top design experiences of 2015. The winner, according to this article, is the Cooper Hewitt Smithsonian Museum. 'As part of a three-year-long renovation and redesign spearheaded by Local Projects' Jake Barton, the Smithsonian Design Museum took a step into the future with an array of interactive works meant to entertain, but also educate visitors on the history of design.' You can view the full design here. Apart from the winner, one of the finalists included the JetBlue Mint partnership. According to the article, JetBlue and Mint wanted to improve the business class experience while also keeping the prices relatively low. ''once on board, flyers are given free wi-fi, a completely revamped entertainment console, better food options, seats which lie flat, and the option to turn that seat into a private pod.' Interested in the other finalists?
Check it out on Fast Company's site.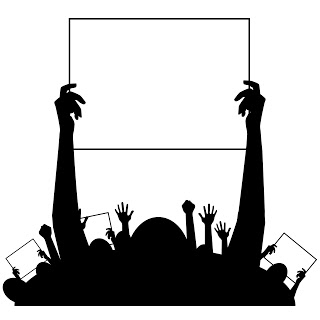 We live in an ever-changing world these days where protest and social conflict are common themes amongst many nations including the U.S. This week,
Fast Company released an article
that explores 6 different devices that could potentially shape the future for protestors who are looking to outsmart their opposing force, whether it be a government of organization. 'Repressive governments learn quickly, using the same technology to spy on activists, subvert their communications, and crack down on gatherings.' Therefore, there is a new project called 'Backslash' developed by two designers, Pedro G. C. Oliveira and Xuedi Chen. Amongst the six gadgets that Oliveira and Chen put together is a 'smart' bandanna that's printed with a computer-generated pattern that will convey hidden messages that would pair with an app to decode. On top of this gadget, the designers also came up with a wearble face mask that would work independently from cellphone networks and warn people away from bottleneck situations. Learn more about these new tech gadgets
at Fast Company's website!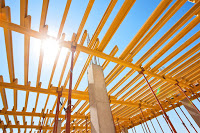 If you live in a city, you're probably used to seeing many high-rise buildings all over the place. What are those buildings typically made out of? Concrete and metal usually. Well welcome to the future folks because according to a
Fast Company article
this week, we will start seeing some 'all-wood' high-rise buildings in New York and Portland. According to the article, a new 10 story building in Manhattan is being planned for the Chelsea neighborhood. 'In the interest of creating rural jobs, the Agriculture Department has a stake in promoting wood, as does the lumber industry'which has struggled since the housing crisis. But there can also be major sustainability benefits to wood as a building material.' In using a ton of concrete and steel for these buildings, the carbon footprint increases quite substantially. Much of the wood being used would come from already 'downed-trees' and wood that's already being afflicted by pests and creating a serious fire risk. There are many other benefits to using this method outlined throughout the article.
Read for yourselves.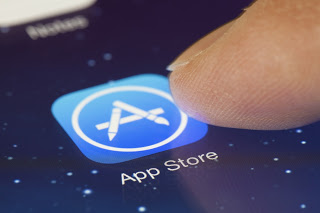 Last week Paper's iPhone app was finally released and features a similar functionality of its predecessor. The new app combines ''drawing and diagramming tools with photo capture, and then layers on text entry that dares to rethink how people have worked with words on screens for decades.' Upon launching its first iPad app in 2012, the company FiftyThree has continued on to develop a stylus, launch a sketch community, and bridge the gap between analog-digital and Book (a print-on-demand notebook). In a
Fast Company article this week
, FiftyThree's journey to the release of this app is detailed as being nothing short of just that; a journey. Certain elements included in their decision process include, rethinking the text, giving multiple tests and prototypes, as well as axing certain features originally put into the design. Learn more about this fun new app at
Fast Company.com.
Nichole Dicharry, is a Digital Marketing Assistant at IIR USA, Marketing and Finance Divisions, who works on various aspects of the industry including social media, marketing analysis and media. She can be reached at Ndicharry@iirusa.com