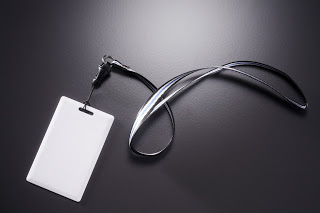 Imagine you go to work every morning wearing a badge that tracks your every movement conversation and interaction. Sounds like a futuristic scene right?
According to an article posted on Fast Company
this week, this was a reality for 20 employees at Fast Company for two weeks during April of this year. A new company by the name of Humanyze builds these devices, bearing a similar purpose to that of the Fitbit, and consults for different companies who would like to try the new system out. In April of 2015, Humanyze offering free badges and free analysis, Fast Company decided to try the experiment itself. 'Our goal was to discover who actually speaks to whom, and what these patterns suggest about the flow of information, and thus power, through the office. Is the editor in chief really at the center of the magazine's real-world social network, or was someone else the invisible bridge between its print and online operations'? As the article brings out some of the analysis, the better part of the first two weeks were almost spent in silence because employees felt awkward and uncomfortable having a device that recorded everything they said or did. The article also stated that after receiving analysis from the organization, the information is extremely private and cannot be demanded by the organization of Fast Company. In other words, the employees are not in any way forced to share what the device found with any personnel in the Fast Company business. The full article is quite interesting and definitely reveals how innovation and technology can add to market research whether it be outside of a company, or directly within the walls of an organization.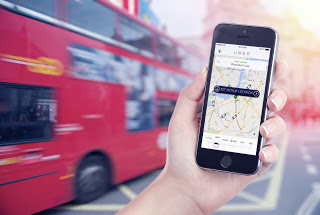 If you live in a big city, or even if you don't but you still need a mode of transportation to get around, you've probably heard of Uber. It's the car service app that usually offers lower rates than cabs and offers almost immediate and convenient pick up service. Well, this startup company has just announced that it will be releasing and debuting a new commuter service in china called, UberCOMMUTE. According to
an article released on Fast Company
this new service will pair two different people who may be going in the same direction in a 'carpool-like' design. 'The service is targeted at people going to and from work; riders can continue using the existing UberPool option in China, People's Uber+, to tap into the new service.' Amidst significant pressure from the new Lyft and China company, Didi Kuaidi, deal, Uber has decided to launch this new feature within this particular region to strike the completion head-on. 'Lyft's new alliance could hamper the company's progress, since Didi Kuaidi already looms large over Uber in China.' I see this bold new innovative move from the startup as a smart decision considering how huge the Chinese market is for Uber. Read the entire description of this new feature and what it will mean for you
at Fast Company.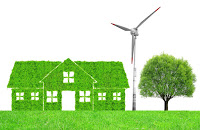 Usually when you think of new solar-energy houses you envision a house in a rural area with lots of grass and trees. However,
according to an article
on Fast Company that's not what these student-engineers had in mind' In an entry to the Department of Energy's Solar Decathlon, students from the New York City College of Technology built their model in an urban setting that's meant for cols city streets. 'Team leader Amanda Waal says NY City Tech wanted its house to reflect the background the students, the college's own location in Brooklyn, and that the majority of people are going to live in cities in the future.' The students, almost all of whom are undergraduates, designed the house they call D.U.R.A (diverse, urban, resilient, and adaptable), which carries a relatively small footprint and is also designed to be stackable. According to the article the team is unsure what will happen with the model after the competition is over, but the New York Fire Department has shown interest so anything is possible!
Nichole Dicharry, is a Digital Marketing Assistant at IIR USA, Marketing and Finance Divisions, who works on various aspects of the industry including social media, marketing analysis and media. She can be reached at Ndicharry@iirusa.com