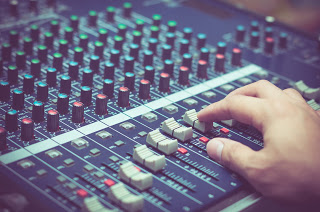 Attention all music junkies and nerds: forget about the way you've been hearing and listening to music through your home speakers. What if you could listen to music as if you were right there in the recording booth? This is exactly what cofounder of Def Jam Records, Rick Rubin, and producer Sir George Martin are trying to accomplish with a little bit of innovative thinking.
According to an article on Fast Company
this week, the two musical gurus are trying to reshape the way the normal ear hears a record from the comfort of their own home. 'Today, they're focused on how music sounds, not as it emanates from recording studio monitors, but at the opposite end of its creative life cycle: The way it sounds when we press the play button at home.' Rather than listening to their product through the grills of an $80,000 professional audio setup, Rubin and Martin are listening to the Play: 5, a product being developed by Sonos. 'The overhauled Play:5, along with a new room-measuring audio enhancement software feature called TruePlay, is set to ship later this fall. But first, the sound must be exactly right.' Working with Sonos, Rubin and Martin are trying to revolutionize the way the normal person hears music, and my life is complete how about yours?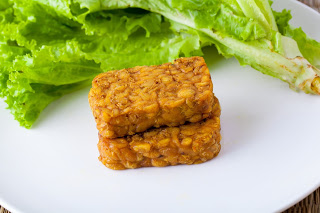 Alright,
this article
is specifically for those of you who have a constant hankering for tofu and its cousin tempeh. This week,
Fast Company released an article
discussing a new product in the making called 'TempehSure' which essentially is an incubating oven that sits on your countertop and spits out tempeh. According to the article, tempeh is actually a fairly easy recipe that combined beans and spores of Rhizopus fungus. However, who wants to go through the whole process of putting this lovely mess in a warm spot in your kitchen and waiting a few days while the fungus grows into an eatable food? The article claims that an advantage to this newer method is ''consistency and ease of use. The manufacturer promises perfect climate control, as well as an option for pasteurization once the process is done.' This new innovative device will hopefully be available within the New Year, but in the meantime who wants some handmade tempeh?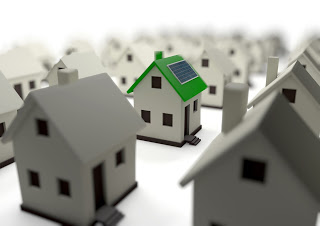 Imagine owning a home that creates as much energy as it uses. You're probably imagining what is now called a 'net-zero house' and what is usually extremely expensive. However, that dollar sign does not always have to be so high according to a
recent Fast Company article
. The article, titled 'This Zero-Energy Home Is Run By Machines And Costs A Lot Less Than A Regular House', explains how a new startup company called Acre Designs has dreams to design a house with no energy bills and have it sell for as much as buying a standard power-sucking home. 'The Axiom House is ultra-efficient, runs on renewable power, and smart: Robots handle everything from lighting and security to mowing the lawn.' Cofounder of Acre Designs, Andrew Dickson, explains how they felt the typical home today is actually very out of date. ''We view this as an opportunity to redefine what the American home is, and tailor for a lifestyle that is more focused on doing great things than having things.'' According to the article, the 1,800-sqaure-foot Axiom House costs $220,000 (not including land), which is much less than most other architect-designed homes.
The full article
is a fascinating read and speaks strongly to the eco-friendly AND affordable trend we're seeing within the housing market.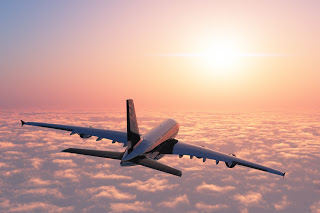 Who likes to fly and deal with the hassle of checked bags and fees? Not I said the'well me. This week,
Fast Company released an article
discussing a new idea on air travel coming from an air travel design studio called Teague. The idea is simple: to make the customers experience smoother and more enjoyable. So how do they plan on going about this? Teague discusses a ban on carry-on luggage (I know...I was outraged at first too) that would not only create more space above the passenger, but also significantly decrease boarding and deplaning times. The alternative would be to continue the charges for checked baggage, but this time include the unique feature of having your baggage delivered to you. The company also plans on upping airline revenue by ''sell[ing] customers special airline-branded bags. These bags would be specifically designed to click in underneath a seat for people who still wanted to bring larger bags on board.' I have to admit I wasn't completely sold on the idea at first, but after reading the entire article, the three design moves this company raises would definitely make for a better plane experience overall.
Nichole Dicharry, is a Digital Marketing Assistant at IIR USA, Marketing and Finance Divisions, who works on various aspects of the industry including social media, marketing analysis and media. She can be reached at Ndicharry@iirusa.com