With over 30 billion connected devices, the Internet of Things (IoT) technology never falls off the radar. This network has ushered in a fundamental shift in the model of interaction between intelligent services, physical objects such as electronic devices or home appliances, and people, helping us enrich our lives.
The growing use of IoT will likely make it almost a three trillion dollar industry any time soon, as the data by Business Insider suggests.
Therefore, it's no surprise that more tech enthusiasts and businesses are looking to embrace the latest trends in the IoT landscape. This article will give you a low-down on emerging trends in IoT and how they will affect you this year.
Top Trends You Should Look For In 2021
Below we've carefully curated a list of top 10 trends recognized by experts and observing the primary venture capital operations that have involved the IoT sector.
Smart Cities
The city of the future is smart, powered by Big Data and the IoT. Sounds surreal, right? But today, a city that uses electronic data to improve citizen welfare is no longer a far-fetched dream.
The IoT has made it easier for the government to manage assets, traffic, and power use. The falling cost of connectivity will help take this concept further and enable municipalities to implement innovative solutions faster and effectively.
Better Data Analysis
Do you get bombarded by tons of data that just doesn't make sense? IoT is there to rescue you. Unless analyzed, the vast ocean of data generated by a variety of devices is useless.
However, with an IoT data analysis introduced, businesses and individuals can effectively compile, analyze, and store information. As a result, it will allow us to streamline daily operations, improve decision-making, and reap other benefits.
IoT and Machine Learning
Given all the hype and buzz around machine learning and IoT, it'd be an unfortunate mistake to omit these two from our list.
ML algorithms fetch insights veiled in IoT data for supersonic, automated responses, and enhanced decision making. Combined, these cutting-edge technologies allow us to envision future trends, identify irregularities, and amplify intelligence.
Organizations are using this combo to run predictive capabilities on a broad range of use cases to obtain new insights and sophisticated automation features.
Consumer devices
The Consumer Internet of Things is an umbrella term that refers to consumer applications, use cases, and devices. All of them allow you to put everything efficiently and improve the quality of life.
Would you like your fridge to tell you that you're running out of milk? Or a smart doorbell to send you a notification when a visitor arrives? Or get a readout and total control over your home's air quality? CIoT adds a new layer of paint to all routine tasks.
Blockchain
The blockchain and IoT convergence enables devices across the digital space to safely navigate the sea of data and leave unforgeable traces of shared transactions.
It's a safe way for businesses to transmit and access IoT data, but without the need for centralization and management. Therefore, IoT networks fueled by blockchain may address many of the issues present in the current model and fill security gaps.
Healthcare
Unfortunately, the pandemic has exposed gaping problems in health care. The complexity, level of responsibility, and stringent regulations are among the many weak points in this sector. The Internet of Things could be the magic pill that will help us eliminate these and other healthcare problems.
The proliferation of UAVs (unmanned aerial vehicles), in-home diagnostic tools, remote patient tracking technologies, etc. - are amongst numerous artifacts that the bright future of healthcare will bring us.
Targeted retail experience
IoT in retail has been a turning point for changing customers' buying habits. This technology has already introduced a personalized shopping experience, boosted sales and reduced operating expenses.
Beacons, customer research, smart shelves, and robots allow businesses to avoid shopping hassles and provide an unmatched shopping experience. And as the demand grows, IoT will continue to keep its foot down in retail of the future.
Predictive maintenance
The advent of the Internet of Things is shaping the way we perform predictive maintenance. Businesses and individuals can now receive real-time data to spot patterns in equipment condition and performance and make a prediction. As a result, predictive maintenance drives big gains in the real world and allows organizations to be proactive.
The Green Internet of Things
The IoT devices detect, gather, and share tons of important information from their surroundings, thus generating a massive energy need. Green IoT envisions the concept of reducing the energy consumption of IoT devices and keeping the environment unpolluted.
The Green IoT also presupposes building energy-friendly solutions that save households and offices' resources, reduce waste, and cut global emissions.
Edge computing
Edge computing is a staple of future business tech. It refers to data processing at the periphery or edge of the network as close to the original data source as possible. This technology can be leveraged to reduce the challenges of transmitting and storing massive amounts of data to the cloud.
Among other things, the edge-first approach provides impressive bandwidth savings and guarantees better privacy compliance.
The Bottom Line
The Internet of Things future is coming. From fleet management to smart metering to health, it is already turning more things into the digital form every day. IoT trends promise to put both consumer and industrial sectors at the center, proving that the technology will keep improving our lives.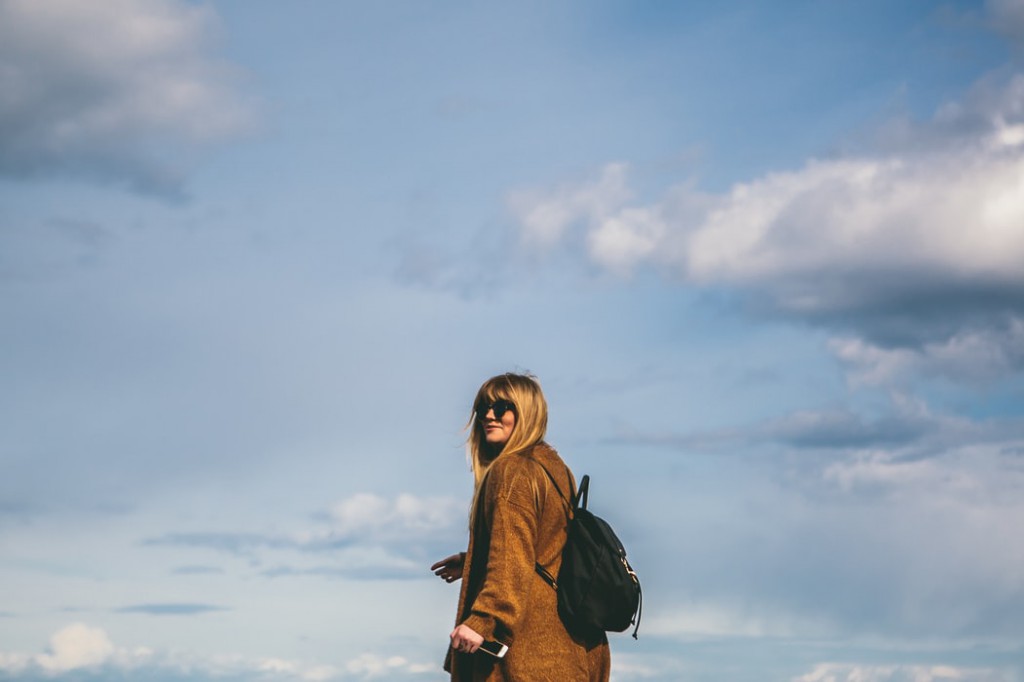 About the Author:  Nancy P. Howard has been working as an editor at guest posting service Adsy for a year. She is also a professional writer in such topics as blogging, IT and marketing.