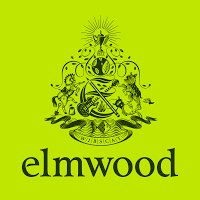 Thursday, April 19th, 1.45pm Chicago Room
As brand specialists we often talk about winning hearts and minds. But just what does
it take to make consumers value your brand above all others?
Join Jon White of Kimberly-Clark and Simon Preece of Elmwood as they reveal the secrets of
creating BIG LOVE for brands and how to translate this to commercial success.
Together client and agency will present how they employed both brand strategy and
consumer psychology in the award winning design of Andrex toilet tissue and explore the
various techniques that can be used to influence the way consumers shop in a low interest
category.
Through the example of Andrex, Simon will demonstrate the increasing importance of sentic
triggers in design to create emotional engagement and how to improve the chances of your
brand performing in the store environment by maximizing the on-shelf opportunity.
As Jon will confirm, by combining brand strategy with consumer psychology Kimberly-Clark
was able to achieve remarkable commercial results with Andrex, and the same lessons could
apply for your brand too. It goes to show that if you know how to capture the heart, the head
will normally follow!