"The heart and soul of the company is creativity and innovation." - Bob Iger, American businessman
Creativity and innovation comes from all levels and departments within an organization. In "But I'm in Marketing, How Can I Innovate?" technology executive Steve Cover emphasizes that "everyone is capable of innovating and should always be looking for ways to do so. Don't limit your innovation thinking to just the products or services you provide."
Pitney Bowes is in the beginning of a historic transformation from being a great "mail" company to being a leader in growing markets of the new economy. At this year's Back End of Innovation (BEI) event in Las Vegas, Nevada, Oct. 6-8, you'll see how Pitney Bowes is unlocking value from years of technology leadership, strong client relationships and a professional, global workforce.
To learn more and register, visit www.BackEndofInnovation.com
Stay connected with BEI:
- Twitter.com/BEI_Innovation #BEI14
- LinkedIn.com/Back End of Innovation
- Facebook.com/BackEndofInnovation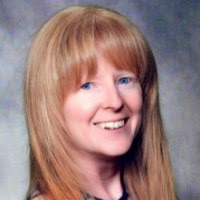 Peggy L. Bieniek, ABC is an Accredited Business Communicator specializing in corporate communication best practices. Connect with Peggy on LinkedIn, Twitter, Google+, and on her website at www.starrybluebrilliance.com.