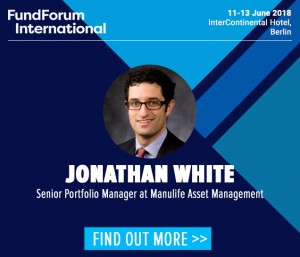 After an extended period of steady equity returns, volatility has returned to the US equity market. While investors were initially caught off guard, mid-term election years have consistently delivered higher than average volatility with concerns around rate hikes, trade war risk and elevated geopolitical stakes in the Middle East and Asia. Thus far 2018 with its unique mix of rate, geopolitical, and trade war angst is no exception.
For experienced managers with clearly defined investment processes, however, volatility can create opportunities. The team is mindful of macro risk yet remains constructive on the economic cycle and the associated fundamental trends. The US consumer is under-levered, fully employed, has solid wage growth, and is exhibiting high levels of confidence. The US housing market is healthy with accelerating housing starts that remain below historical averages and steady order growth despite rising rates. The US banking system is healthy, over-capitalized and loan growth to confident small and large businesses alike is steady. We believe these economic pillars are strong and tax and capital repatriation stimulus have the potential to drive a period of US capital investment that may make this the longest economic cycle in history.
That said, as we debate the length of the economic expansion there is no question we are later cycle and that is when active management is most critical. The team leverages a proven intrinsic value approach to successfully invest in equities through cycles and across the growth and value spectrum. Our seven-step process models a range of cash flow outcomes for businesses with clearly established competitive moats. The team derives estimates of fair value by modelling cash flow estimates 5-15 years in the future - far longer than most market participants. We dedicate 200 hours to the initial research behind each one of the companies in our active inventory. We update the resulting range of intrinsic value analysis regularly and have a rigorous buy and sell discipline that has delivered consistent performance over the 3-5 year holding periods that make up our 16 year track record. Our core portfolio has maintained a slight 'growth tilt' for the last 4 years but the bottom-up stock selection process has more recently produced some attractive 'value' investments and today our portfolio is very balanced. In today's market we continue to find compelling opportunities in financial, consumer discretionary, industrial and select technology companies.
Jonathan will be participating in a panel discussion at FundForum International, Berlin on Tuesday, 12 June at 12.05pm. Alternatively, please visit us in the Manulife Asset Management and John Hancock atrium.
Past performance is not an indicator of future performance. The value of investments and the resulting income may fall as well as rise, and you may get back less than you invested.
Issued and approved by Manulife Asset Management (Europe) Limited. Registered in England No.02831891. Registered Office: One London Wall, London, EC2Y 5EA. Authorised and regulated by the Financial Conduct Authority.