It's unlikely that you, the reader, have not seen several of the Lincoln car commercials featuring Matthew McConaughey. Whether you like them or not, they are decidedly memorable. And in an age where digital media rules, they have successfully managed to cross over and have a successful second life on the "second screen", with parodies from superstars such as Ellen Degeneres, Jim Carrey and South Park bringing YouTube views of the McConaughey commercials and related spinoffs to upwards of 25 million. All this excitement from one commercial that featured McConaughey performing an odd monologue as he's stopped in the middle of a highway by a bull.
Dan Madinabeitia, Informa's Head of Branding and Design sat down with Paul Miser, one of the masterminds at Hudson Rouge who's come up with these viral worthy, semi-surrealist, mini art films. Dan jumped right in and boldly asked Paul: "How has your firm changed the world?"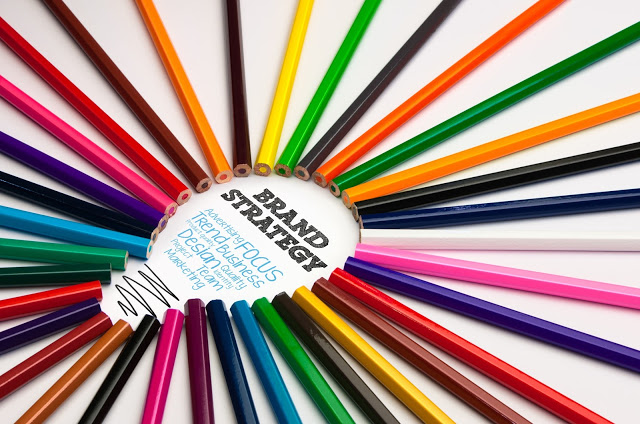 Doing Something That Has Never Been Done Before
Not phased a bit by that question, Paul confidently responded: "The filter that we use in order to break through to the
audience, to develop experiences in a way that has never been done before. (We ask ourselves) Is this
something that has never been done before? Is it respecting individuality?"

Paul continued: "We're offering as personalized an experience as we possibly can. The consumer is not
just seeing an ad or a print spot. There's something to engage with."
 "So what does this have to do with a car?" asked Dan.
Systematic and Strategic Journey


Paul explained: "How do we drive engagement with a brand and connect back to a
product? All have an underlying theme of the story of Lincoln. Our campaigns
have an element of turnaround or reimagination of something. We're very
cautious to not hit them over the head with buy our product. (Instead we want them) to say 'I
am going to start taking notice'I might not be ready to buy it right now'I am
going to start paying attention to that'. It's a systematic and strategic journey."
So everyone wants to know what's next. Hudson Rouge has indeed succeeded in their goal of piquing our curiosity and interest in the storylines of their commercials, we want to know how the story continues. We wonder: "Will more strange things be happening? What's next?"
Creating An Emotional Connection to the Product
That emotional connection to the commercials, and ultimately the product was just what Hudson Rouge intended. Paul said: "We wanted to go out there with a big bang and craft stories
that would get talked about. One one count we had over 5200 spoofs on the
internet. We knew that being a little bit obscure would get that response."

So can we look forward to more cryptic monologues? Dan posed the question we're all asking: "How does the evolution of what is happening in the commercials tie into the brand?"

Paul explained: "More recent commercials... with the MKZ (McConaughey) was more quiet, using non verbal communication to make the spot drive emotion. (The person watching is thinking) I kind of want to be a part of that situation/magical moment. There's an emotional connection to the product."
Continuing the Customer Journey on Social Media
Dan posed a question about their social media strategy: "What's happened in the digital ecosystem with these
ads? What does that look like behind the scenes?"
Paul explained: "We have a brand publishing lab almost like a mission
control for our social team. They're looking at the conversation, figuring out
responses, putting media weight against certain content where conversations are
happening'on a real time basis.  We saw
the Ellen spot come in an hour before the show actually aired, we were able to
craft a response to that conversation with our clients as we knew it would go
pretty viral... We can track to see what programs people are watching and
retarget them with conversation and deeper engage  down the funnel content  so the conversation doesn't stop with 'I saw
the McConaughey spot'.  But drives to 'now
I'm seeing an expert talk about the feature' as I engage with that''here's
another feature I might like' ..drive them down the funnel with content and
engagement. Continuing the story arc with content and engagement."
"It sounds like all efforts are geared towards creating
a journey while being engaged with your market, with your customers and
potential customers and putting the brand message out from an advocacy place." said Dan. There's
a lot of businesses that talk about this or think about doing this, you are
really executing on this. Would you say it's been tremendously successful, lukewarm? You've been doing this around 3
years."
Does Storytelling and Engagement Actually Lead to Sales?
Paul made it clear that he considered their strategy to be a winning one: "Response has been phenomenal, more than we actually
anticipated. Sales growth has been 20% year-over-year the last couple years...Once McConaughey hit,
sales growth was 25% month-over-month."
He continued: "Sentiment and favorability have gone up tremendously over
last two years. We even hear from dealers talking about the type of people who
are coming in, they're not used to these new types of people coming in. asking
for the "McConaughey car", or asking about what they saw online. And it's definitely
a big change for the organization, it's really developed a lot of momentum for
the brand. And it's built a really strong foundation for what's to come over
the next few years."
Dan closed their talk with the comment that Hudson Rouge has indeed provided the perfect case study for brands who want to capture that oh-so-elusive customer engagement.  You can listen to the entire podcast
here
, or continue the conversation with Paul on Twitter @PaulMiser.
FUSE Calls is a series of interviews where the FUSE team literally picks up the phone and calls disruptive design and brand strategy leaders across the globe - some of whom spoke at our FUSE 2016 Conference in Miami this spring. Dan Madinabeita will also be dialing in to speak with the very esteemed members of our FUSE community. Our goal is to share insight, promote design-thinking and hopefully inspire anyone interested in branding and design as it relates to strategic vision.