<i'by Diane Andreoni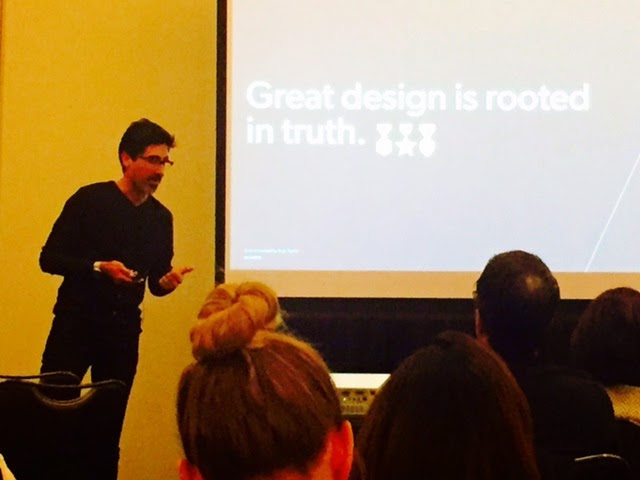 Nathan Iverson fights for outstanding design every day in his job as EVP, Design Director at Deutsch LA. But he doesn't do it alone. Instead, he walks around the office talking with people. He believes in building a "garage spirit" within his creative shop'using collaboration to produce great ideas.
For him, great design is rooted in truth. It shows little bias. It is not empathetic. It is a "cold-hearted s-o-b." And he is on a mission to elevate the power of design. Proving that it can help support business strategies and spread ideas.
But to do this, Iverson emphasizes that brands need to believe in what they sell. Who does it well? Iverson points to three brand examples.
1. Nike: "Just Do It." Their brand stands for innovation, which means they are willing to take risks.
2. Apple: They care about quality not quantity'crafting beautiful products in their simplest forms.
3. Taco Bell: "Live M??s." Act like a fan. This live more mentality allows them to do cool things.
These three brands are true to their product and take risks. They try things. Guess what. So do visionary designers. Could it be that the real power of strategic, break out design is a convergence of shared core values between business and art? I'm going to say "yes".
About the author'Diane Andreoni is an inspirational creative director and artist. She is a compassionate and collaborative leader. And she is an energetic explorer and storyteller. Contact her at dianeandreoni@gmail.com, www.dianeandreoni.com, @diandreoni1963