At the 10th Annual Front End of Innovation Conference in 2012, Ellen Craven, then the Director, of Design Strategy and Brand Innovation, Global at Kraft Foods presented this session titled See Dick & Jane Win: How Stories Help Grow the Bottom Line.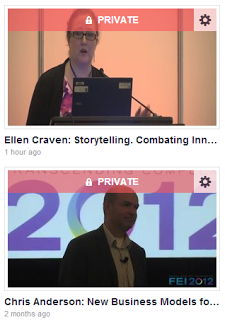 Sign up for access to the full length video here and discover how to combat innovation inertia with storytelling.
You will also get access to:
-Chris Anderson on New Business Models for the Economics of Abundance in the Digital Information Economy,
-Phil Duncan on Purpose Inspired Innovation, By Design,
- and the complete 2012 Executive Summary.