We all know that women in the tech start-up world are
outnumbered by men, and most of them tend to be in support roles such as marketing,
public relations and office management. But, as of late, it is the lack of women
entrepreneurs in the technology industry, and the shortage of female tech employees
have been major topics of discussion.
Some women are working hard to bring more women into tech,
but mostly they choose to ignore the industry's male-dominated tradition, shrugging
off the threat of sexism. Many seem not to notice when they're pitching to
a room full of men; some notice, and don't care.
A recent survey from Elance entitled,
'Women in Technology,'
suggests virtual/online work may be the answer to women finally achieving serious
parity with men in tech. The survey, which polled over 7,000 independent professionals
across the globe, found that women are finding more tech opportunities in the
virtual world than in the real world. In fact, 70 percent say online work gives
them more opportunities in technology than on-site work does.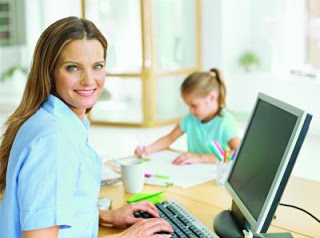 Women say they are finding numerous benefits of working virtually
in tech including:
Level Playing Field
According to Elance's survey, gender discrimination is
neutralized when women work virtually. Instead of being perceived as female
entrepreneurs, they are known as tech employees, gaining respect based on
skills.
Work/Life Balance
For working moms flexibility is key. Virtual work enables
both tech entrepreneurs and tech employees to balance their work and family
time. The survey showed that 60 percent of women say online work allows them to
manage their work life home life.
Ability to Build a
Business
Sixty percent of women say working as an independent
contractor with multiple clients is easier than trying to find full-time work. So,
virtual work enables women to build their own businesses.
Intellectual
Challenge
About 65 percent of women in tech say diverse projects enable
them to improve their skills and provides more learning opportunities than an
on-site job would.
All in all, 80 percent are optimistic about the future
success of women in technology, and 32 percent are extremely optimistic.