Global Derivatives USA is just around the corner, and with new trends in quant finance, liquidity risk, volatility and upcoming regulations on the agenda, we have brought in one of our expert speakers for an exclusive webinar ahead of the event. 
The cumulative change in the algorithmic options trading space has been astounding, with an ever-changing list of new entrants and exits. This webinar will take you through the history of the automated options market making space, including:
The evolution of quantitative models
Algorithmic trading strategies
Electronic trading systems design
Speaker: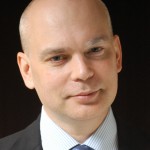 Haim Bodek
Managing Principle
Decimus Capital Markets
Haim Bodek is a Managing Principal of Decimus Capital Markets, LLC, a tactical consulting and strategic advisory firm focused on high frequency trading and U.S. equities market structure. Mr. Bodek was formerly a founder and Chief Executive Officer of Trading Machines LLC, an independent high frequency options trading firm. Mr. Bodek is also the author of two books on market structure, The Problem of HFT and The Market Structure Crisis, as well as the subject of the documentary film The Wall Street Code directed by Marije Meerman.