Watch the full webinar with Bo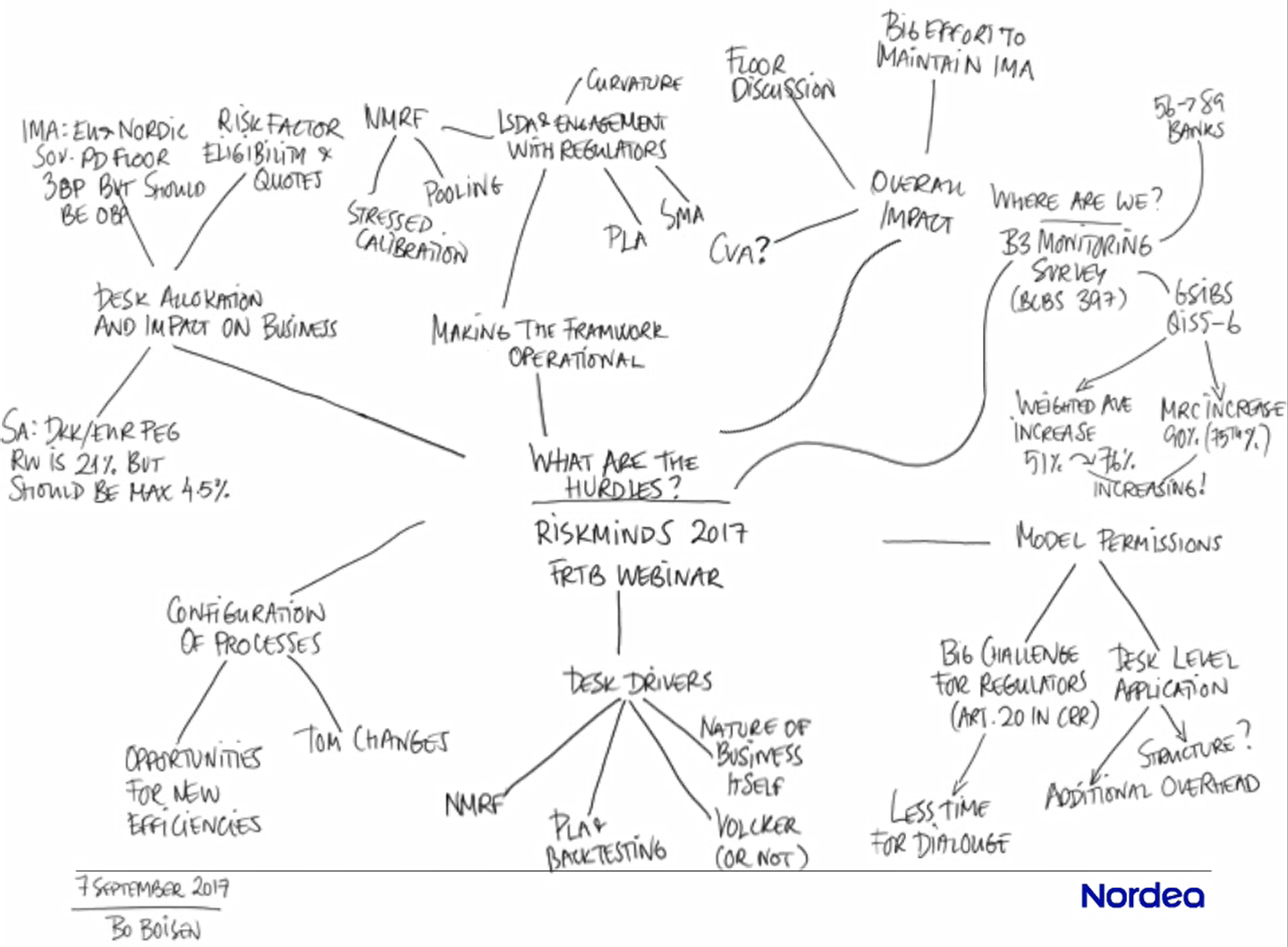 RiskMinds top takeaway insights:
 A year ago, many banks were busy estimating what FRTB meant, while we now have seen an increase in banks particiapting
The big challenge for all banks is getting model permissions at a desk level. And banks need to consider what this will mean for the internal structure of the bank.
This is also a challenge for the regulators - firstly accepting the initial  application (with a 6 month period for regulators to approve these), which can then lead to less time to have dialogue with the banks.
The nature of the business, do you adhere to volker or not and PLA back testing and exceptions are all key desk drivers.
Target operating model changes can be considered an internal hurdle, which can cause internal friction

Implementing FRTB can still be 

an opportunity for new efficiencies and could lead to cost reduction

It is important to consider how the framework is going to be made operational. Banks can think about PLA, curvature, stressed calibration, NMRF and SMA to help move forward with this.
It is going to be a big effort to maintain IMA, and we are still awaiting outcomes from the floor discussion.
See all of our snapshot insights on #RiskMindsLive