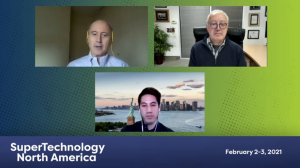 Special-Purpose Acquisition Companies (SPACs) have boomed in the last couple of years, making it one of the hottest topics in the market. What are SPACs and how do they work? Why would you choose to use SPACs? Are they a better public option for a tech investment? Take a deep dive with our panellists in this session taken directly from SuperTechnology North America. 
Featuring:
- John Crocker, Head of Investor Relations, NovaQuest Capital Management
- Eric Benhamou, Founder & General Partner, Benhamou Global Ventures
- Chris Ho, Associate Director, Vickers Venture Partners
Previously only available to event attendees, don't miss the chance to access the exclusive sessions from SuperTechnology North America.