It all starts with dreams. 
From these dreams, comes the magic. 
And from the magic, we move to 
vision, strategy, and new product development...
Introducing the Front End of Innovation Orlando Trenz'Walk: Beyond the Magic of Disney World: (**Note, the Trenz'Walk is only open to the first 20 participants and will sell out.)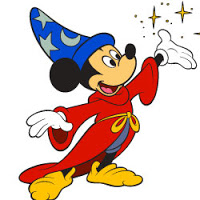 *Photo Credit: Disney.go
By exploring the Magic Kingdom with us, you will have a rare opportunity to discover this whole new, magical world of trends in their infancy. The question then becomes, how will we act on them?
WHERE will Trenz'Walk take place: 


As "cultural anthropologists", we'll go on a voyage of discovery into the world of dreams- exploring Walt Disney World's Magic Kingdom, while incorporating our tracking skills of slowing, looking down, and expanding perceptions to generate new insights and creative thinking.
HOW can Trenz'Walk benefit me: 


Firmenich's 'Trenz Walking' is a unique system to detect trends in their infancy (mostly 3-4 years before they globally manifest themselves). It allows not only to signal the new early, but also to reveal the process of change/trends. "Cool Hunting" identifies these trends and results in culturally relevant business opportunities, from branding the product development to delivery.
**** Trenz'Walk is limited to 20 participants on a first come first serve basis.****
View our Trenz'Walk Gallery: Zurich, New York, Miami
Each year FEI celebrates the power of collective intelligence by creating an environment that empowers innovators to have the confidence to contribute meaningfully. No other event exists that attacks present and future challenges through content rich conversations and collaboration. Download the brochure to see why you can't miss FEI 2012.