At FEI, you'll come across any number of people talking about product pipelines, idea generation, concept prioritization, and extending your product line. Those are all critical components of a successful product-development strategy, and the exhibitor booths will be packed with organizations willing to help you explore ways of doing them better.
You'll probably find fewer people talking about leopards, warthogs, and hens. That's a shame, because they are surprisingly relevant when it comes to putting your product-development strategies into action. Let me explain.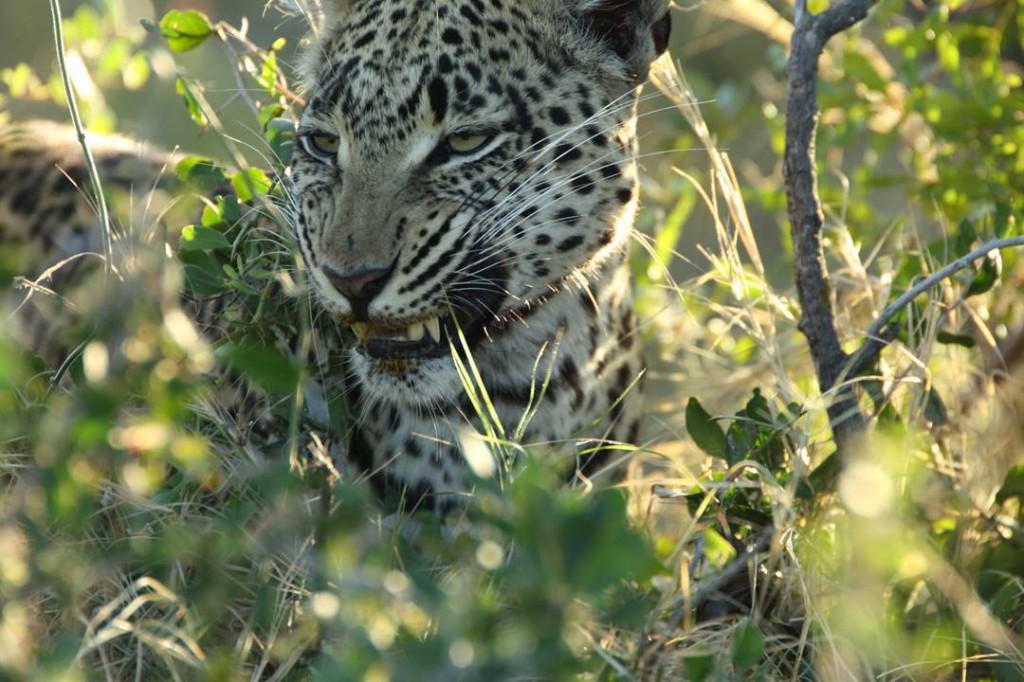 (photo credit: Steve Cantley)
Individual Fitness: Of leopards and warthogs
Leopards and warthogs illustrate an important concept in evolutionary theory. Warthog lineages that are more adept at escaping or avoiding leopards reproduce more prolifically. That leaves all but the best leopard hunters lean and hungry.
Conversely, leopard lineages that are better-than-average shoppers at "Warthogs'R'Us" get plenty to eat and thus reproduce more successfully. Consequently, weaker warthog lineages disappear.
At the end of a few generations, the warthog and leopard populations really haven't moved the needle that much. However, given enough generations the Mark II leopards and warthogs are a slight improvement over the Mark I individuals.
Group Selection: Of hens and eggs
Leopards and warthogs only tell part of the differential fitness story. There's a competing (of course there is, we're talking evolution here!) model for how evolution works. It's called group selection.
Consider the lowly chicken. You can take a couple dozen chickens, get them laying eggs, and then track egg production. If you actively select for egg production, letting only the most prolific egg layers create the next set of hens, you'll get amazing results in just a small number of generations. This is still a matter of individual fitness – just like leopards and warthogs – though.
The egg picture becomes very different when you place eight of those high-performing hens in a single cage in an egg production facility. At that point, dominance dynamics take over. A couple of hens end up at the top of the pecking order, most get very stressed, and a some may even end up dead. The most-aggressive hens still deliver great egg production, but the stressed ones produce fewer eggs. The dead ones? They usually produce no eggs at all. At least not eggs that anyone wants.
On the other hand, what if you select groups of hens that contribute to the next generation? Individually, none of the chickens will be quite as prolific. But in compensation, you'll find that hens comfortable working (laying eggs) in a group environment exceed what the stressed, pecking-order-constrained rugged individualists accomplish.
This Applies to Your Teams How?!? Where are you taking this Steve?
So, what does all of this have to do with product development? Managers are used to grabbing individual high performers – leopards – and moving them into responsible positions on their product development teams. After all, we're always on the hunt for capturing fresh ideas. Um, think of those as warthogs.
Does anyone do product development as an individual contributor any longer? Anyone? Product development is done by teams.
What happens when your development teams start looking like groups of individual high achievers? Here's the rub: In the wild, most interactions between two leopards involve extended claws and bared fangs. Leopards Hunt Alone.
We need to recognize that our product teams are made of people, and that people have their own wants, needs and aspirations. A team is a system of individuals, and really needs to be constructed that way. We want our ideas competing, not our people.
A metaphor is just an example that illustrates an idea. It's easy to take one too far, and this one surely is at the end of its usefulness. That said, there is validity in thinking about alternative evolutionary models, how they might impact your pipelines, and then mixing in a bit of systems thinking. We like to think that bb7 is successful at product development because we've been so careful about building our team out of smart, motivated people interested in working on teams and in a team environment.
Leopards need not apply.
The bb7 team is looking forward to gathering more insights at this year's FEI. If you're interested in connecting with the team onsite, please reach out to info@bb7.com.