BIO-Europe Spring® 2019 opened yesterday with a panel discussing the question: Who wins the seat when investing in European biotech companies?
Moderator Annegret de Baey-Diepolder, Venture Partner in the Life Sciences Department of Seventure Partners started by asking a provocative question: Do corporate venture funds (CVFs) take a more strategic approach to investing than institutional venture capitalists (VCs), which function exclusively to make money?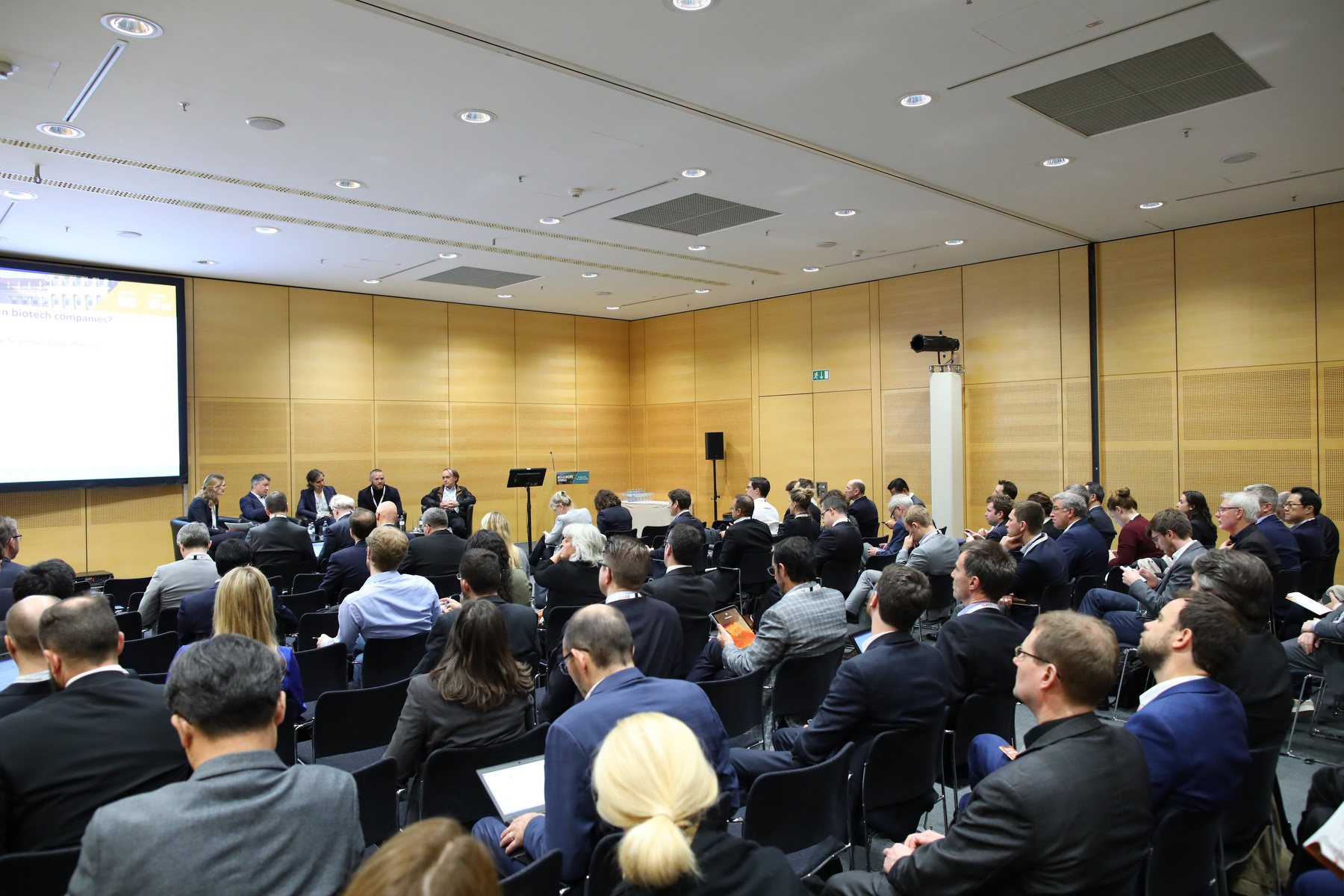 But, one vital role investors play is also to find the right moment to focus on building the company, finding licensing agreements, deciding on the best stock exchange and when to use an IPO window. These are considerations the company may not have in mind during the early investment stages.
According to BioCentury, overall, corporate VCs have been a growing part of the investment landscape since 2008 when they stepped in to fill a void created by the financial crisis. According to BioCentury's BCIQ database, venture financings involving corporate venture funds rose from 35 in 2009 to 87 in 2018, representing a 149% increase. During the same period, the total number of venture rounds increased by 63%.
In answer to who wins the seat, there is no perfect mix, no magic formula, since a lot depends on the individual board member; the representative of the fund and the relevance of his or her network; in other words, the best person available, rather than any specific characteristics.
Annegret followed up by asking if CVFs have more than just a strategic interest in the companies they fund. For example, do they also take a financial interest?
Investors can bring more than money to the table, said Laia Crespo, head of Europe, Sanofi Ventures. "They also offer free consulting, a network, and can help make the company more attractive for acquisition."
Gilles Nobécourt, partner with Andera Partners, commented, "CVFs can be more patient as investors, compared to VCs." Based on their longer timeframes and the importance for CVFs to invest in early science, there is less pressure for returns and expectations.
The discussion moved on to review the potential risks of taking a CVF into the investor circle. While CVFs have work to do in building trust, Laia said, "if a CVF oversteps its boundaries they are essentially playing themselves out of the investment game."
The panel agreed that the simple fact is that the disconnects between CVFs and VCs are few. On exit, for example, there are no differences; the money is all in the same direction. "CVFs are very different among themselves, what matters is the lead investor," not the makeup of the board, noted Gilles.
Over the past 10 years in Europe, it has been difficult for VCs to invest in broad portfolios, especially in the later rounds. The buildup of investments from CVFs is evidence of this and has saved the early stage European biotech sector.
"CVFs are considered state of the art in global investment networks," said Roel Bulthuis, managing director, INKEF Capital. About 90% of the CVFs in pharma are doing a very good job of separating the development business from the investment business, he noted.
Corporate creation is difficult for CVFs. These funds can bring the pharma view into the company very early on. Once they are too mature there is no way a CVF would invest.
While some on the panel agreed that CVFs must work to build trust, it was clear the onus is on biotech companies to do their own due diligence. Preparation is vital to shaping the future direction of a company's development. All things being equal, "corporate investors can be important for companies as a validation of the science," added Roel.
Laia felt that companies increase their chances of getting a good deal when having more than one corporate investor.
"What happens, in reality, is that we are all there to try to build companies. Everyone is bringing his or her own experience and network for the benefit of the company," said Bruno Motanari, partner, Seroba Life Sciences.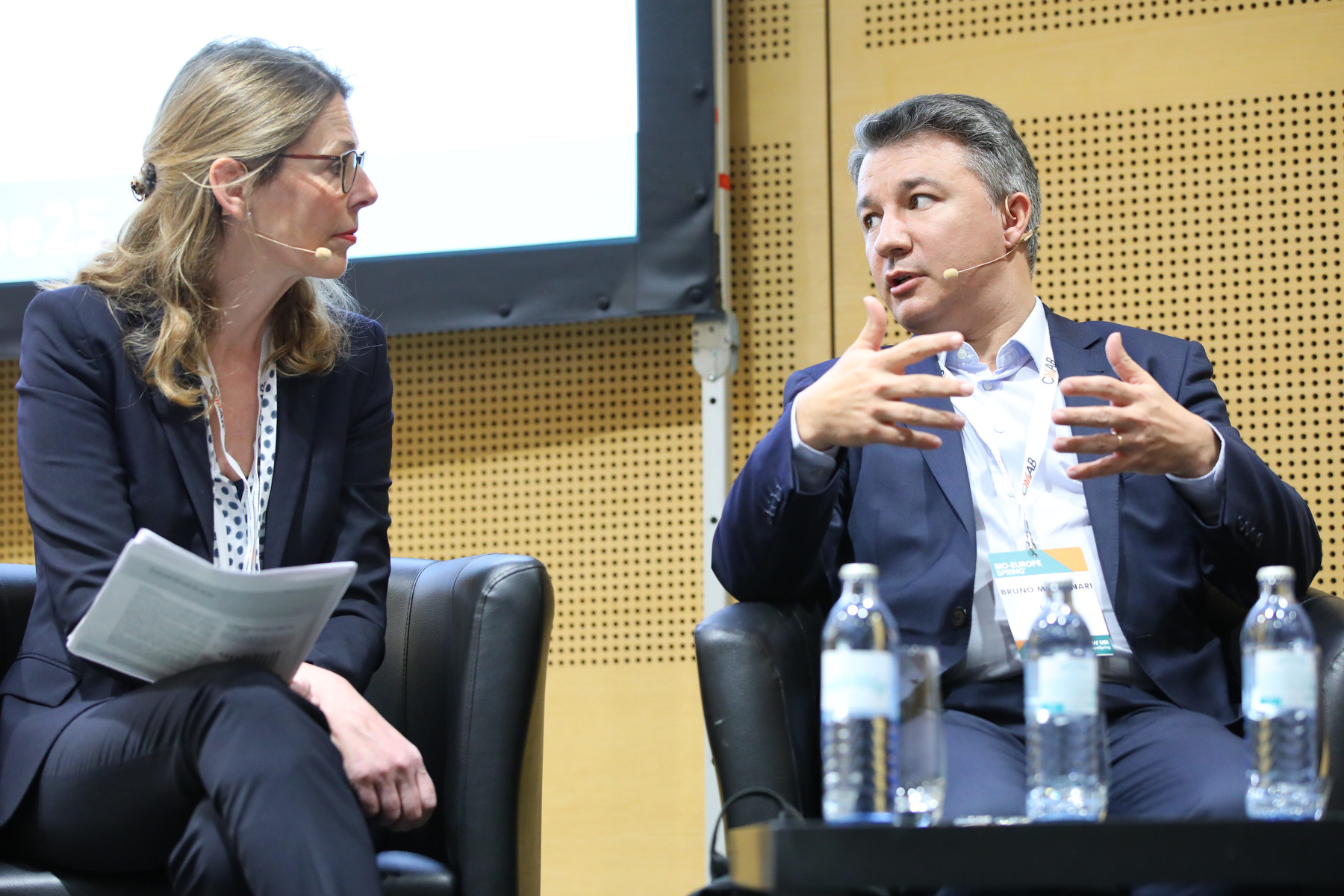 Roel advised EU companies to go to the US for early investments which can lead to easier access to US investors in later rounds and potentially a NASDAQ listing and higher valuations.
"The discussions today have ranged through fascinating topics, most important of all is the thorough due diligence, before approaching investors and knowing your plans beyond the first investment rounds, plus an ability to compromise, and humor," said Annegret.
Mark your calendar in the fall for BIO-Europe in Hamburg, Germany, November 11-13 where we're celebrating 25 years of facilitating partnerships that drive life science deal-making.