The short answer is "why not"? The longer answer is because I can't think of a better way to start solving some of our universal health problems than right there where they're happening. Florida Hospital's Innovation Lab has solved problems as simple (?) as rostering and as complex as ensuring medicines don't get mixed up.
If I had my way, the whole world would be trained in Design Thinking. At it's core it is about being customer centric and solutions based. Karen Tilstra and her team from FHIL sure had the room engaged and the brain power flowing. There was even a grammy winning rap!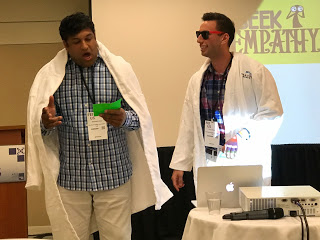 Through a series of quick and fluid activities, we met quite a few people in the room, created a business idea and learnt a few skills to take back to the office!
There were three main takeaways from this fast, active and laughter fuelled session:
1. Say YES AND rather than no, no but, yes but, forget it...
2. Seek Empathy. Be empathy. Flow with empathy. Seriously, we need to approach everything with empathy. The world would be a much happier place!
3. Start Stuck Busting. Find out where you're stuck, where your blocks are, where your "stubborns" live and blow them apart.
The human element is the most important element in all creation and innovation. We have yet to reach the point, as Linda Bernardi mentioned in the closing keynote, where AI can do the thinking and the empathy for us. We need to exercise our brain muscle together with our heart muscle and start practising and actioning 'the innovation' that we all champion.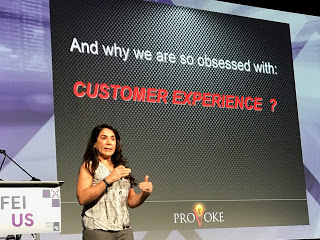 Our words must be congruous with our behaviours. This was certainly a session that started action.
So, that business idea we had to develop? The gentlemen I was working with is so keen to start it he took all the paperwork! Stay tuned...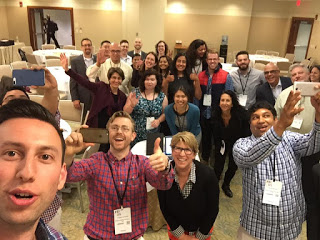 Christina Gerakiteys is Founder and Creative Director at Ideation At Work, a creativity and innovation consultancy.