The Future isn't characterized by steady
expected development, so digging a
new hole instead of just digging deeper
in the old one might be a beneficial
approach.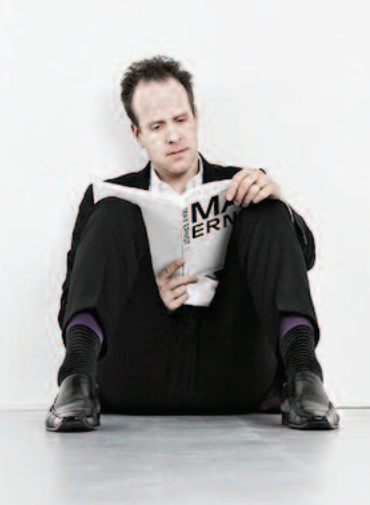 Magnus Lindkvist, a Trendspotter, Futurologist, and Author
of 'Everything We Know is wrong,' based in Z'rich who weaves together engaging narratives built on equal parts data and intuition, strongly recommends experimentation
for innovation in companies.
INGENUITY: The New Innovation Currency


At the 8th annual Front End of Innovation EMEA in Munich, Germany, Magnus offered these action points in his keynote on The Attack of the Unexpected: Where the Future Begins, explaining that the most important parts of life and business are not planned, they're serendipitous accidents.
The future is not a cute narrative but a cesspool of emerging ideas.
The question is how to navigate this turbulent pool and find the kind of ideas on which companies, entrepreneurs and, indeed, life itself thrives.
The future
begins with silly ideas!
But even if you're
failing, you could get valuable insights
out of this. Magnus calls this failure recycling,
meaning studying failures instead of being merely success-focused. To truly get an innovation through, you need
patience and persistence. (Just consider the development of Twitter.)
Don't be afraid to explore the outliers, the stupid, the ugly,  or the silly, whatever provokes you. Sometimes innovation is dirty work.
In this exclusive interview video, just released by FEI, produced by our partners at FireFish FireFilms, he offers more action points and ideas on innovation and navigating the unexpected.
Talk to us about how to #MobilizeInnovation! SEND US YOUR IDEAS, BEST PRACTICES & BIGGEST HARDSHIPS '