Given her role as director of innovation for E.J. Gallo Winery, you might expect Michele Sandoval's field of vision to be limited to developing innovations around wine and spirits. But Gallo has successfully branched out beyond its core area of expertise, delivering innovative ideas and support to its regional community in areas that extend into education, medicine, and the arts.
Bringing innovation into an organization starts with coming up with those killer ideas that lead to meaningful business opportunities. Where does she turn when she's looking for creative inspiration, and how does she decide which ideas are worth pursuing as an innovation opportunity? At February's FEI Presents event, How to Identify the Next Big Opportunity, Sandoval shared some approaches that have contributed to her innovation team's success.
Probe existing gaps in your customers' needs, interests, and capabilities
Having spent over 20 years of her career in the B2C world, Sandoval says her creative process starts with exploring potential opportunities from her customers' point of view.
One way to do this is by mining your various insights channels for clues as to the issues consumers are currently prioritizing, the new trends and ideas they're embracing, and specific areas where they're seeking answers or assistance but are struggling to find it.
Those clues can often be surfaced through methods like these:
Mining available search data: In addition to keyword searches, you can also look at the topics that are coming up most frequently in the "people also ask" and "related searches" boxes on Google when you perform a relevant keyword search.
Social media monitoring: Listen to the conversations happening in your social media communities. Are consumers posting more often about a particular challenge they're experiencing? Sharing their ideas and opinions on an emerging concept or issue? Are they discussing current market or cultural conditions that are having a strong impact on their lives?
Talking to your organizational partners in sales, marketing, and customer service: These colleagues have a direct window into the lives of consumers and likely have helpful perspectives they can share, such as challenges that are coming up more frequently in their customer conversations, new product capabilities they're inquiring about, or new use cases they're discussing that indicate their needs may be evolving in a new direction.
Researching general consumer trends: Are there new market conditions that are impacting their day to day lives? Are new social issues affecting their behaviors in certain ways? Is there a hot new technology that's catching their interest or causing a shift in how they engage in their favorite activities?
When it comes to trends, Sandoval also suggests looking beyond the areas that you'd normally consider to be part of your business: "I start [at the macro level] and look for big trends that are impacting my consumers. Is it wellness? Customization? Health? This information is out there, you just have to take the time to look for it and comb through it," she says.
Probe your customer experience
Customer experience is another focal area Sandoval examines when looking for viable innovation ideas. Here, it's helpful to think about the different ways your customers are currently interacting with your brand and what they're looking to change or improve about the experience.
For instance, if customers are going online to share a new trick or technique they're using to adapt one of your products to serve a different purpose, or are voicing their frustration with a particular limitation of your services, knowing what they have to say could reveal an opportunity for your business to add a new feature or develop a new configuration option, so customers don't need to find their own workarounds.
If you give them a chance, those small ideas and iterations can even turn into bigger opportunities, such as the creation of a whole new business model or category.
Sandoval pointed to a real-world example of this: For travelers who spent extended periods of time away from home, the inability to access a kitchen to cook their own meals was a known source of friction for hotels. Businesses like Airbnb capitalized on this insight and developed a product that enabled consumers to book short-term accommodations that provide all the comforts of home.
Look at success stories from other categories
Speaking of categories, Sandoval also notes that looking at innovations happening in other categories can be a great source of winning ideas you can apply to your own business environment.
"It could be something that you thought was fun and interesting. It could be a category that you just think is very innovative," she says.
For example, her team at Gallo had noticed the proliferation of alcoholic beverage brands entering the hard seltzer space over the past several years, due to consumer perception that these lower-calorie formulations can be a healthier alternative to drinking hard alcohol.
Gallo started looking for ways to apply that type of innovation to their own product line and discovered that flavored sparkling wine hard seltzers were becoming a high-growth market. The company applied that insight to develop the Barefoot line of sparkling wine seltzers.
Focus your vision on viable opportunities
Of course, coming up with ideas is only the first step in the innovation equation. Determining which of those ideas have the best potential to make it off the whiteboard and into the marketplace can be just as daunting for innovation teams.
Here, Sandoval suggests that it's helpful to establish some focal criteria in advance, based on what's most important to your business and the specific organizational and market conditions it operates under. You can start to narrow down your idea list by looking at each one through the lens of business priorities and ranking them by importance, like:
Is our business size or available production space a factor here
Would costs or available team resources make certain ideas prohibitive?
Would the idea be a good fit for our organization, or would our organizational complexity make it difficult to develop the idea into a viable deliverable?
Would this idea help us stand out in a competitive environment, or is the potential for distinction minimal?
Are we confident about the strength of the consumer insight that led us to this idea?
Does the idea align with our company's vision, mission, and values?
Is consumer perception of our business likely to be more positively or more negatively affected by this innovation?
Does the required technology or capabilities for developing it currently exist within our organization?
Do we have existing business partnerships that might help us get to market faster?
Get help to turn your best ideas into big business wins
Want more tips, advice, and inspirational stories from the most successful innovation industry experts? Join the All Things Innovation community for access to our exclusive events and interviews, valuable resources, and more.
About the author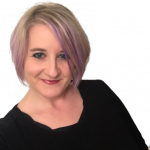 Jodi Harris is the director of content strategy at Informa Connect. Prior to this role, Jodi spent over a decade developing and managing content initiatives for clients in the entertainment, CPG, health care, technology, and biotech industries, as well as for agencies and media brands. Follow Jodi on Twitter @Joderama.