Do leaders in different levels of the organization have to lead differently? Of course they do.  A line supervisor has very different leadership challenges than the CEO.  That's where CCL's leadership roadmap is useful in helping leaders figure out how they can grow and develop as their careers advance.
Similarly, leaders who are looking to drive innovation have different challenges.  Innovation leadership is not a one-size-fits-all solution.  Our colleague Dan Buchner, Director of CCL's Innovation Labs, led some important work to help distinguish the differences among the leader levels.  Knowing this is useful in helping leaders focus.  Given that schedules are too full already, it's useful to know what to do, and this helps shape what not to do as well.
Here then is a run-down of the roles and responsibilities by leader level specific to innovation:
Leading self -- CREATING: at the level where one doesn't have direct reports, but serves as a role-model or perhaps leader of project teams, the responsibilities around innovation fall mainly into the realm of knowing how to generate creative solutions and a keen ability to participate on an innovation team made up of diverse participants.
Core to this is the ability to find sources of inspiration for new approaches, whether that means looking at other industries, engaging customers and stakeholders, or exploring patent databases for similar challenges that have been solved by others.
Leading others ' FACILITATING: team leaders or line supervisors need to have other skills as well.  They must know how to lead the group innovation process (i.e. Design Thinking, Creative Problem Solving, TRIZ, etc.), which requires special facilitation skills in addition to those necessary for being an effective team leader/project manager.  And for innovation to take root and spread through the organization, it requires an ability to obtain resources from outside their unit.
Leading managers ' ADVOCATING/BRIDGING: When one leads people who are leading others, one key value they bring to the challenge of innovation is supporting and protecting the innovation team from superiors/other parts of the organization.
Great leaders create a protective umbrella over their people to ensure that the discomfort, risk, and potential disruption of the business don't cause others to try to shut down the innovation efforts.  Also required is to ensure that there is due diligence in building a case for grass-roots innovations and bridging groups that are working on similar challenges to ensure constructive cooperation
Leading functions ' DIRECTING/PROTECTING: Leaders of a function or significant silo (or what one participant recently called a 'cylinder of excellence') need to provide clear direction for the scope of the innovation efforts and also need to manage conflicting demands for resources.
They also need to initiate strategic and structural changes to accommodate promising innovations and establish an innovation strategy that bridges the silos.  As if that's not enough, they are critical to modeling behavior and driving communication that sets the tone in the organization that determines the support of innovation.
They're also critical in the management of innovation pipeline and balancing the portfolio 'bets' that help determine the future direction of the organization's innovation.
Leading the organization ' MANDATING/FOSTERING: Finally, we have the top of the organization.  These are the people who have the critical job of setting an innovation strategy for the organization to ensure that the organization has clear direction on where the organization is to go.
More than that, they are the keystone for fostering a culture of innovation, a big part of which is modeling behaviors to ensure that the walk matches the talk, which sometimes means showing support for different/new/disruptive ideas.
 Like other top leadership responsibilities, it's imperative that they communicate the vision of innovation over and over and over and over and over and over again.  Perhaps the hardest job is finding ways to hear/see 'unfiltered' concepts since the further one goes up the hierarchy, the less connected to 'what's really true' the leader becomes.
So, where are you in the leadership pipeline? And what do you need to do to keep the innovation pipeline full?  We're also interested in what other key tasks you see in the levels of leadership.  Let us know!
ABOUT THE AUTHOR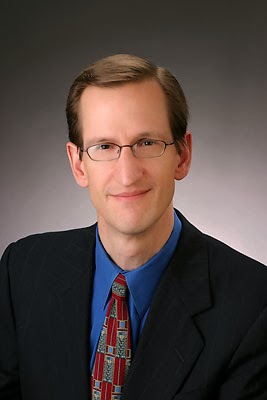 Jonathan Vehar is a Senior Faculty & Global Portfolio Manager at the Center for Creative Leadership. 
As a Senior Faculty member at CCL and subject-matter expert in innovation, Jonathan's education and extensive experience in program design serves the Center in his design and delivery responsibilities for various Global Solutions clients, as well as his delivery responsibilities for various open enrollment programs. Jonathan is also an adjunct instructor at Northwestern University, the Center for Studies in Creativity at the State University of New York, Ithaca College and the Creative Problem Solving Institute.