Not the emerging markets of the past
Emerging markets have always been an exciting place to invest. And while they can be volatile and suffer from liquidity problems, markets are becoming more developed, more mature, more differentiated as well as often more resilient. Here, Valeria Vine, equity investment director at Capital Group, explores the 10 themes Capital Group believe will drive opportunities in emerging markets in the next 10 years.
Emerging market middle classes are driving growth in air travel - Before the COVID-19 pandemic, around 150 million people in Asia travelled for the first time each year. Over the next 20 years, the region is expected to account for around 50% of incremental air traffic[1]

, fuelled by the rapidly rising middle-class population.

Emerging markets underpin long-term growth in luxury goods -

Given the discretionary nature of consumer spending, sales of luxury goods are viewed as cyclical. The evolution of a wealthy class in China and other Asian economies over the past three decades has provided the industry an underpinning of sustained and structural growth.
Emerging markets are driving the transformation to digital payments - The pandemic has expedited the long-term structural trend from cash to electronic payments. In China, electronic payments have been widely adopted. In Latin America, Brazilian consumers and businesses are benefitting from disruptive ideas and solutions provided by fintech companies.
Mobile technology trends are accelerating as internet usage rises - Emerging market companies within e-commerce, gaming and social media have developed and localised their technology, while accelerating their growth in ways that differ from their peers in developed markets.
Innovation is a dominant force that will transform the health care industry in emerging markets - Over the next decade, China's strategic policy initiatives in biomedicine could have broad ramifications for investments in the global pharmaceutical sector and in China itself. Elsewhere, telehealth could become a permanent fixture in the way we deliver health care going forward.
The US-China rivalry may define geopolitics - Prior to coronavirus, the trade dispute between the US and China was arguably the biggest economic storyline – and the frosty relationship between the two superpowers could remain one of the top investment themes over the next decade.
Indian equities: an expanding opportunity set - India's entrepreneurial culture and vast pool of technology talent has given rise to a host of domestic competitors, some with significant private equity funding.
Banks, insurers and financial exchanges: The rising trio of the financial sector sets the stage for long-term economic progression in emerging markets - Insurance companies have reported significant growth in business segments serving China's growing middle class and high net worth individuals. Financial exchanges are another area that have emerged as steady growers and dividend payers.
Rapid urbanisation in China and rising incomes will increasingly mean rising demand for housing - The percentage of US citizens living in cities is expected to increase to 90% by 2050, from 74% in the 1980s. The percentage of the Chinese population living in Chinese cities in 2050 could also approach the high 90s, up from the very low base of just 20% in the 1980s.[2] This is an unprecedented rate of urbanisation and it creates opportunities for companies that are able to secure attractive land sites for development at a reasonable cost.
Frontier markets will continue to be an area of focus given the growth and diversification potential for long-term investors - Frontier markets offer an additional opportunity set for investors, particularly within fixed income, but for many investors, they remain relatively unexplored. An alternative approach to capture opportunities arising from frontier markets is by investing beyond the traditional boundaries of geographical domicile, focusing instead on successful companies that are taking advantage of key secular trends in developing countries, wherever they are listed.
All in all, multiple secular growth trends underpin the promising outlook for emerging markets. As the driver of economic growth shifts towards emerging markets, we believe that having boots on the ground in these regions and in-depth fundamental research are key to identifying important trends, and finding companies with robust networks and supply chains, while being sensitive to unique intricacies and constraints in these regions. This should ultimately help generate strong long-term investment results.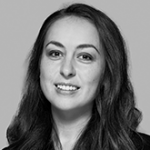 Valeria Vine is an investment director at Capital Group. She has 12 years of industry experience and has been with Capital Group for five years. Prior to joining Capital, Valeria worked as a management consultant at Ernst & Young. Before that, she was a senior consultant at FactSet. She holds a master's degree in banking and international finance from Cass Business School and a bachelor's degree in economics from University of Nottingham. She also holds the Chartered Financial Analyst® designation. Valeria is based in London.
FOR PROFESSIONAL / QUALIFIED INVESTORS ONLY
This material is a marketing communication
This material, issued by Capital International Management Company Sàrl ("CIMC"), 37A avenue J.F. Kennedy, L-1855 Luxembourg, is distributed for information purposes only. CIMC is regulated by the Commission de Surveillance du Secteur Financier ("CSSF" – Financial Regulator of Luxembourg) and is a subsidiary of the Capital Group Companies, Inc. (Capital Group). While Capital Group uses reasonable efforts to obtain information from third-party sources which it believes to be reliable, Capital Group makes no representation or warranty as to the accuracy, reliability or completeness of the information. Statements attributed to an individual represent the opinions of that individual as of the date published and may not necessarily reflect the view of Capital Group or its affiliates. This communication is not intended to be comprehensive or to provide investment, tax or other advice.
[1] Source: Boeing Commercial Market Outlook 2020-2039
[2] As at 30 June 2020. Forecasts shown for illustrative purposes only. Source: Oxford Economics