Content published on November 20, 2017 "12 VCs who matter in biotech, but you never read about", revised and updated October 9, 2019
Vinod Khosla, the tech venture capitalist, has said 95 percent of VCs add zero value to a startup other than cash. About four out of every five VCs, he said, actually damage their own investments with bad advice.
When asked to apply the Khosla test to biotech, Bruce Booth of Atlas Venture estimated "20 percent or so are truly value-add."
So who are some of these people who don't shoot their own investments in the feet? Like Forbes and its Midas List, I don't have an objective formula for evaluating individual VCs (Whole firms are opaque, but easier).
But after checking with subscribers of Timmerman Report, I've gathered some perspective on who are the ones who quietly go about their business, and do it quite well.
To get a feel, read on:
Bob Nelsen is the quirky, profane, visionary leader of the firm. Partner Kristina Burow keeps a low profile, but entrepreneurs know her as a go-to partner at Arch.
Burow has her fingerprints on many of the firm's big platform companies. They include:
Burow's biggest home run was San Diego-based Receptos. She helped reboot the company in 2008 with Ray Stevens and Bill Rastetter. Receptos was acquired by Celgene for $7.2 billion in 2015.
One entrepreneur said of Burow: "Total rock star. Chemist by training, so 'gets the science' as well as anybody I've met. Quiet, really hard working…Not prone to self-promotion, just gets shit done."
For more on Burow's personal story, see a 2010 profile I wrote for Xconomy.
Cha joined Vivo Capital in 2000. That's long enough to put together a track record.
He's currently on the boards of Denmark-based Ascendis Pharma (market value: $4.6 billion) and Cambridge, Mass.-based KalVista Pharmaceuticals (market value: $196 million). He was an investor in Biohaven Pharmaceuticals (market value: $2.3 billion); and a few that went public and later fell on hard times, including Sierra Oncology, Menlo Therapeutics and Aclaris Therapeutics.
Cha's fingerprints are on a steady number of exits. They include: Aspreva (acquired for $915 million in 2009), NextWave Pharmaceuticals (acquired for as much as $700 million in 2012), and Ceptaris (acquired for $250 million in 2013).
Vivo has good connections. It often syndicates with OrbiMed Advisors. The firm, with offices in the San Francisco Bay Area, China, and Taiwan, has $2.2 billion under management.
"Key player in the growth of Vivo over the past decade as they have built a US/Asia model," one Timmerman Report subscriber said of Cha.
"Best gene/cell therapy VC I can think of," wrote one VC.
Let's check that assertion. Auspitz is a co-founder of gene therapy company Dimension Therapeutics (acquired by Ultragenyx for $151 million in Oct. 2017). Auspitz is also co-founder of gene therapy company Orchard Therapeutics (market value: $1.1 billion).
Beyond those deals, Auspitz has invested in Ultragenyx Pharmaceutical (market cap: $2.5 billion), gene therapy company REGENX Bio (market cap: $1.2 billion), and gene editor Precision Biosciences (market cap: $383 million).
One VC wrote: "Ben deserves to be on the list. Rolls up his sleeves and helps build some companies while also being a whip-smart traditional investor in others. He doesn't wear socks. And was a philosophy PhD drop out."
I'm not sure exactly what the last couple remarks mean, other than the guy doesn't mind being a non-conformist, which counts for something in a business known for its herd mentality.
Jim Healy and Mike Powell are the long-tenured, better-known partners at Sofinnova, but Mehra has quietly built a solid track record.
Mehra serves on the board of gene therapy pioneer Spark Therapeutics (being acquired by Roche for $4.8 billion), participated in the investment in Merus (market value: $385 million) and invested in Parkinson's drug developer Civitas Therapeutics (acquired by Acorda Therapeutics for $525 million).

Gallagher has had ups and downs in a career that includes stops at Eli Lilly, Amgen, Agouron Pharmaceuticals, Pfizer, Biogen, CancerVax and Anadys Pharmaceuticals.
One early career highlight: She was there at the beginning of marketing for rituximab (Rituxan), the monoclonal antibody.
Gallagher's career really took off when she became CEO of Calistoga Pharmaceuticals in 2008. It developed a PI3 kinase inhibitor for cancer. The company was acquired by Gilead Sciences for $600 million. Bonus: Calistoga's drug candidate, idelalisib, went on to become an FDA approved drug (Zydelig).
Since turning to VC in 2013, Gallagher has gotten into some good deals. There's Atara Biotherapeutics (market value: $757 million), AnaptysBio ($894 million), and Millendo Therapeutics ($91 million). Annexon Bio and Pionyr Immunotherapeutics are a couple recent portfolio companies that appear to be getting dressed up for IPOs.
Importantly, CEOs value her operating experience. They often lean on her for advice in tricky spots.
"She's the real deal," wrote one West Coast VC.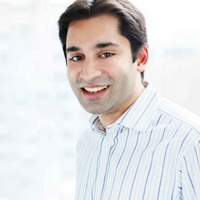 Google gets a lot of attention. Just not for biotech investing.
The corporate VC firm started investing in biotech during the Great Recession—when the science was getting better, and valuations were depressed. That was a good time to be buying. The other smart thing GV did was hire Yeshwant. He went to Stanford for his undergraduate degree in computer science, and followed that up with an MD from Harvard Medical School and a Harvard MBA to boot.
As a VC, what you know is important, but who you know is probably more important. Shrewdly, Yeshwant has put down roots smack in Kendall Square, a continent away from Google headquarters.
The results are compelling.
Yeshwant isn't completely press-shy, but you don't see him quoted often. If you want to know more about his background and thought process, listen to him on The Long Run podcast from last December.
One of Yeshwant's best moves of the year wasn't an investment. It was the recruiting of David Schenkein, the former CEO of Agios Pharmaceuticals, as a fellow investment partner at GV.
Based in Switzerland, Schroeder has built an excellent record since 2012.
A biochemist, he got in on the ground floor with Blueprint Medicines, Kura Oncology, Peloton Therapeutics and ImaginAb. The first two public companies are worth $3.6 billion and $683 million, respectively. Dallas-based Peloton was acquired by Merck in May for $1.05 billion in upfront cash plus another $1.15 billion in contingent milestones.
Before becoming a VC, Schroeder got operating experience at Micromet, the Germany-based antibody developer that was acquired by Amgen.
Said one biotech VC: "Oncology specialist, young guy, trying to build a fund and make a name for himself. Hard to do any which way, even harder from Europe. Traditional investor mode, but smart, good guy, and has made excellent picks."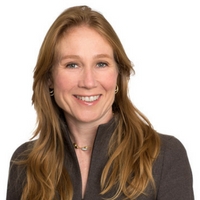 Preston moved from TPG to Pivotal in 2018. Her track record includes Alder Biopharmaceuticals (migraine drug developer acquired by Lundbeck for $2 billion), Aerie Pharmaceuticals (eye diseases, $934 million market value), Otonomy (ear diseases, $66 million), and Oxford Biomedica. "Hard working, diligent, and incredibly smart. She also tries to be supportive of management (providing contacts and help where needed)," wrote one subscriber.
Sunderland oversaw program-related investments (grants and equity) in global health at the Bill & Melinda Gates Foundation. She created the foundation's capacity for venture investing, before taking the leap to start a new firm. (Listen to her tell the story on The Long Run podcast).
Biomatics is still a young firm, but has put together a string of interesting investments at the intersection of biology and IT. Editas Medicine, Twist Bioscience, Grail, eGenesis, Denali Therapeutics, Aledade are among the early bets.
Bob More of Alta Partners, who worked with Sunderland at the Gates Foundation, said:
"Julie is the reason I went to the Gates Foundation…Her passion. Her intelligence. Her diligence and her integrity. She's one of the best thinking people I know. She has huge empathy and compassion. She cares about doing the right thing. It's not wrapped up in her ego. All of those things in the long run are going to make her a good VC."
Jean George
,

 General Partner, Lightstone Ventures.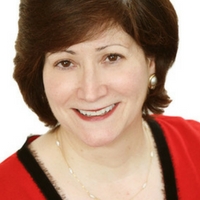 During 2012, when tech investing was hot and biotech had momentarily fallen out of favor, George had sense to stay the course when the time was right to plant biotech seed corn. She joined with fellow life sciences partners (Mike Carusi, Hank Plain, Chris Christoffersen, and Jason Lettmann) who split off the diversified funds ATV and Morgenthaler, to raise their own life-sciences focused firm, Lightstone.
Over time, George's portfolio has matured as one would hope. At last count, it includes eight public companies – Acceleron Pharma, Calithera Biosciences, Catabasis Pharmaceuticals, Five Prime Therapeutics, Verastem, and Portola Pharmaceuticals. One person familiar with her way of working wrote: "Very entrepreneur-focused."
Roger Kitterman, Managing Partner, Innovation Fund, Partners Healthcare
Sshhh. Don't tell anyone that Partners Healthcare is in the venture capital business. Investing in inventions to turn them into products that make money? He's been doing it with a $140 million fund started in 2008! In November 2017, Partners Healthcare Innovation Fund II closed with $171 million in new capital to invest.
Quick, someone in the Longwood Medical industrial-complex call the conflict-of-interest cops!
My view is that conflicts aren't automatic disqualifiers, and there's a way to disclose and manage many potential conflicts. Some are more perceived than real. It also would be inappropriate and dumb to operate science and medicine in a completely walled-off silo so we can make sure taxpayer-funded research never contributes to improving health outcomes the way industry can.
Kitterman gets the nuanced view. He has a viewpoint that lets him see the best science at the Boston hospitals, and craft deals with startups who can turn the research into a valuable product.
Even though Partners doesn't write the biggest checks, it is wired into outfits that do. Magenta Therapeutics, Translate Bio, Spero Therapeutics and many other companies bear Kitterman's fingerprints. "Roger gets the science. Very well respected in the rarified Cambridge VC community. That's important for a startup," one entrepreneur wrote. Another said: "always willing to make a connection, introduction or offer any insights when we need it."
Larry Lasky

, Partner, The Column Group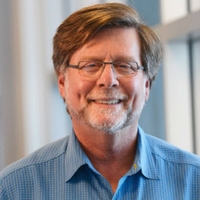 TCG has an appetite for leading-edge science. Dave Goeddel is the big-name partner. But Lasky also has serious science chops, dating back to early experiences at Genetics Institute and Genentech.
As a VC, Lasky has compiled a list of winners that includes Intellikine and Proteolix. He's on the boards of Effector Therapeutics, Revolution Medicines, and Accent Therapeutics. "One of the best oncology/immunology VCs in the business. Very science focused and generally low profile," wrote one Timmerman Report subscriber.
Now you may wonder where you can meet some of the best men and women in biotech investment. One of the places will be at the Biotech Showcase, coming up Jan. 13–15, 2020 in San Francisco. The organizers say more than 3,700 attendees are expected to attend.

I will be there on Jan. 14 to do a presentation on the Climb to Fight Cancer. This is the campaign I've worked on the past two years to raise money for cancer research at Fred Hutch, a top scientific institution in Seattle.
The Climb to Fight Cancer has raised $1.9 million for research the past two years. We're going to raise a lot more in 2020 and beyond.
Learn more, and see whether you might want to participate, at the Biotech Showcase from 4:15 pm–5 pm, Jan. 14 at the Parc 55 San Francisco hotel.
See you at Biotech Showcase in January!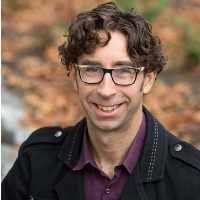 Luke Timmerman is the founder and editor of the Timmerman Report