As the most digitally-connected generations, Gen Z and Millennials have been pioneers of change while growing up in the aftermath of world events like 9/11, The Great Recession, and most recently, the COVID-19 pandemic. They're also the most diverse generations in history, and understanding their intersectional identities is key to authentically connecting with them. These generations are both vital to brands, with Millennials increasingly starting their own households (43% are currently parents according to YPulse's research) and Gen Z aging up and becoming the focus of more brands while bringing their unique perspectives to more industries.
YPulse is constantly surveying Gen Z and Millennial consumers, getting their take on everything from fashion and beauty, to sports, personal finance, influencers and celebrities, gaming and esports, shopping, and more. We also explore the big cultural shifts that these generations are fueling, and what they mean for brands. Below are three must-know trends YPulse research has dug into, helping brands, and research professionals, develop deeper insights on Gen Z and Millennial consumers. 
Trend #1: Representation in Action
Gen Z and Millennials are the most diverse generations in history—50% of Gen Z and 45% of Millennials are BIPOC (compared to 40% of Gen X and 28% of Baby Boomers). Diversity and inclusion are vital issues to young people, and racism and cultural appropriation are weighing on BIPOC young consumers—81% of whom agree that racism in America is getting worse. A company's representation efforts—regardless of the industry they're in—impacts Gen Z and Millennials' purchase intent, and according to one young consumer surveyed in YPulse's Representation in Action trend research: "[Brands that reflect diversity] celebrate diverse communities and employ and promote diverse individuals. The company fosters an environment that embraces and celebrates diversity." Young consumers aren't afraid to speak up about brands that lack representation, either. In fact, they're quick to tune out companies whose marketing, actions, leadership decisions, etc. don't reflect diversity and inclusion. Their definition of diversity is not solely focused on race and ethnicity either, but also encompasses gender identity, sexuality, body size, extra needs, and more.
Still, it's never too late to become more inclusive in the eyes of young consumers, and marketing/communication efforts and hiring diverse staff are the first two steps young consumers believe companies should take to become more inclusive and diverse. Representation is a pathway to ensuring that BIPOC young consumers feel heard and seen, and it's no longer acceptable to disregard issues of diversity, inclusion, and overall representation when it comes to understanding Gen Z and Millennials.
What it means for insights professionals: For researchers, diversity and inclusion need to become a priority as well. When writing surveys, keep in mind all aspects of a respondent's intersectional identity (race/ethnicity, gender, sexuality, location, language of origin, etc.) and consider how demographic questions can be asked in more inclusive ways. Researchers should be thinking "Does the way we're asking this align with how young people actually think about themselves?" Of course, inclusive hiring is a must and will help create research methods and uncover insights that are reflective of the diverse groups you need to reach.
Trend #2: Digitally-Connected Communities
While older generations may view Gen Z and Millennials as too focused on digital spaces, online connections are just as important as Gen Z and Millennials' in-person interactions, and gaming and social media have become sources of solace for these gens during the pandemic. According to YPulse's Clicking on Community research, over half of Gen Z and Millennials say they're part of an online group—video games and shared hobbies are two popular topics the groups that they're a part of are focused on—and Gen Z is more likely than Millennials to say that their hobbies are central to who they are. TikTok (trust us, this platform is full of insights) is one the biggest social media platforms Gen Z and Millennials are going to for connection across a variety of niche topics like cooking, books, thrifting, skincare, mental health—you name it. Lastly, fandoms built around video games, music artists, and TV series are powerful drivers of community too, giving brands a clear pathway for connecting with young people via fandom-led experiences and opportunities.
What it means for insights professionals: Social media and public online groups are powerful tools for social listening. Imagine what insights professionals and researchers can discover just by observing the spaces Gen Z and Millennials already hang out on, i.e. TikTok, Instagram, Twitter, and Reddit. 
Trend #3: The Future of the Workplace
YPulse's What's Next For Work report explored the reality of post-COVID careers and found young workers are not settling for just any job. In fact, they're not afraid to quit if they feel like their job is sacrificing their mental health, work-life balance, or ability to parent. "The Great Resignation" is real, and it's uprooting traditional work culture as people everywhere reassess what they want out of their career, with Gen Z and Millennials fueling the shift.
In this new era, work-from-home and hybrid work are officially the norm for young employees, with work-from-home the preferred environment among Millennials due to having a flexible work schedule, the ability to get more work done, and having more focused work time. In fact, half of Millennials say they would take a pay cut to work from home indefinitely. More than anything, Gen Z and Millennials are thinking about their mental health in their current and future positions and advocating for hybrid work to remain the norm moving forward, while resigning from positions that simply aren't worth the burnout and emotional energy. 
What it means for insights professionals: The hybrid workplace makes it clear that people want options in their lives. Even as in-person activities return, many virtual experiences that became a norm during the pandemic will continue. When it comes to research, young participants will continue to prefer the flexibility and comfort that virtual participation allows them. And for researchers looking to employ young talent, embracing a hybrid culture will likely be a necessity.
Join YPulse President Dan Coates and Chief Content Officer MaryLeigh Bliss at the TMRE Media Insights & Engagement Conference November 15-17 where they will be covering key topics and insights in youth market research, helping brands understand the generations that make up over half of the global population.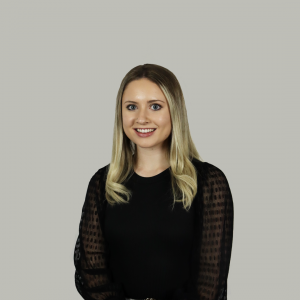 About the Author: Madi Koetting is a youth insights writer at YPulse Inc., a leading youth market research firm covering everything brands need to know about Gen Z and Millennials. Connect with Madi and YPulse on LinkedIn, and sign up for YPulse's free daily newsletter for more insights on Gen Z and Millennials.