It's critical for a hospital to maintain a steady flow of income even as cash flows continue to decline and bad debts increase. While it may seem difficult to achieve this goal, there are many opportunities to help a hospital improve its workflow. Patients go through a stream of processes ranging from admission to discharge, which often tends to be irritating and tedious. A hospital can streamline all its operations to increase efficiency, save time, and ultimately improve patient satisfaction. Here are five ways to simplify hospital workflow processes that tend to be irritating and problematic for caregivers and patients.
Leverage Technology at Every Opportunity
The core assets of a hospital are the education and experience of the caregivers. Gone are the days when caregivers would keep making calls to remind patients about their appointments. You can turn things around through the use of communication software. There are a million of ways hospitals can use technology to streamline their processes. For example, adoption of an electronic healthcare record helps reduce the time spent searching for paper files and get rid of paperwork. Electronic health records systems ensure health records are available from any location. Hospitals could also take advantage of enterprise imaging technology to capture, manage, view, and analyze all their clinical multimedia content to enhance their electronic health records. Your outdated software and devices will also require investment. It could be time to upgrade your computer if it is taking ages to load files. That way, it becomes easier to send patient appointment reminders through pre-recorded phone calls or emails.
Prepare Patients before the Next Appointment
You can make your patient intake process as detailed as possible. Doctors can instruct patients to handle most of their administrative tasks before their next appointment. That way, a doctor can ensure a patient shows up prepared to make the consultation session as seamless as possible. Caregivers can instruct patients to fill an online patient intake form that allows them to ask all necessary questions before they make their appointment. You can include any information you need to speed up treatment and ensure quality healthcare. You may also instruct a patient to take a urine sample for testing a day before the appointment. That helps reduce the time wasted in the lab collecting test samples. Delays can eat into your time and increase costs of operation. A hospital can also use its patient intake form to capture all insurance details of a patient. That way, it's easier to validate all the details before the appointment. You can also inform patients if their insurance cover is active or invalid before they arrive at the facilities.
Time Maximization
Scaling up a hospital entails treating more patients. The only way to treat more patients is to squeeze more appointments into your schedule. You can't underestimate the value of little revenue additions to your practice. For example, adding one more patient to your appointment day can increase your revenue significantly. You may need to make slight changes to improve your workflow management in order to do this though. You don't have to memorize your operating process. Instead, you can write it down on a piece of paper for analysis. All you need is to create a map of how patients flow through your healthcare facility, then figure out where the most time is lost and brainstorm with your staff to figure out a way to improve it. Once you've come up with an idea to reduce the time needed to perform tasks with equally impressive results, implement the idea. You and your staff can then work out the kinks as you go. It could maybe be better for your staff to implement it in some sectors but not all sectors to make sure it really does improve use of time before doing a full launch of the idea.
Accounts Accuracy
Hospitals aren't having an easier time when it comes to managing their finances. For example, their insurance premiums tend to rise as their patients increase. Moreover, insurers often reimburse health providers less for the care they provide. Failing to pay attention to accounts is one of the mistakes that healthcare providers often make. Practice might be losing a lot of money by not collecting its receivables. However, a hospital can boost its cash flow by investing in streamlining practices such as staff training and automation.
There are many ways to better manage hospital workflow. Many of these may seem like no-brainers, but it's quite surprising how often these simple steps are overlooked. By implementing these to begin, and then going deeper into the organization, the workflow of your hospital will be more efficient than it ever has been. You'll be pleasantly surprised how much time you're saving and how much more you can do by becoming more efficient.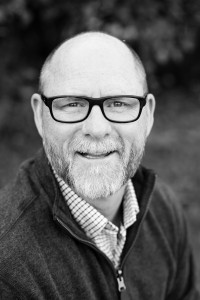 About the Author: Dennis McKonkie attended MIT where got his bachelors degree in Computer Science. Though he has worked in creating complex databases for many large companies and corporations as a Computer Science Consultant, he also has helped many large medical facilities integrate technology into their workplace to improve efficiency. He has a passion for technology and wants everyone to understand how it can make their lives better. To contact him, reach out via email: dennismckonkie@gmail.com.