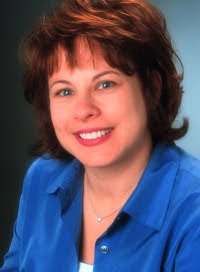 This September at The Private Brand Movement conference, Susan Sanderson, Director, Corporate Brand Management, The Kroger Company (pictured here) will participate in the panel 'The Future Of Owned Brands Amidst Economic Revival' alongside Nancy Dumais, Director Of Branding And Design ' Private Brands, Delhaize America and Eli Getson, SVP, GMM, Golfsmith.
Today, My Private Brand brings us a sneak peek inside Cincinnati-based grocer Kroger's recently redesigned premium edible private brand "Private Selection."
The internal brand video that you can view here illustrates the Brand personality and positioning for Private Selection. For example, the video narration includes statements like, "crafted with the romance of origin in mind" and "emotionally engaging, loyalty engendering, sales building."
What do you think? Does your brand produce internal videos of this nature to clarify brand strategy and positioning?
To hear a frank discussion of Kroger's private brand strategy, as well as the impact of mobile, direct to consumer, social media, retailer manufacturing and the future of national brands and store brands join us for 'The Future Of Owned Brands Amidst Economic Revival' panel at The Private Brand Movement this September.



In this session, you'll hear from a cross-selection of industry leaders on where they see private brands headed and how they're adapting to the new world of consumers. Download the brochure to learn more and register for the Private Brand Movement here.
For more updates and Private Brand news, follow us on Twitter @Private_brand.
Michelle LeBlanc is a Social Media Strategist at IIR USA with a specialization in marketing. She may be reached at mleblanc@iirusa.com.