One way to
get people to contribute ideas to your challenge is to let everyone know you almost have the
number of ideas you are shooting for.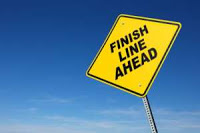 A key part
of a successful collaborative innovation strategy is to make certain you
communicate the team's successes.  It is
a terrific way to let everyone know their efforts are being rewarded.  Armed with this knowledge those who collaborate
gain enthusiasm for continuing to provide contributions.
Game theory
plays a considerable role in the collaborative ideation process.  Sometimes it's about pitting one team against
another.  Sometimes audiences are 'engaged'
with the notion of a 'point scheme' whereby each member gets a basket of points
for a challenge, allowed then to assign up to a certain number of those points
to any given idea.  This gets contributors
thinking; it gets their wheels turning; they're interactively engaged, enthused
and participating.
So although
it may seem like a small thing...
...showing off or reporting the progress the team
is making (toward the number of ideas you've set as your goal) will spur
additional ideas and participation.
You know
that big poster of a thermometer on the village square that notes the progress
of the fund raising project?  Well it
seems that works.  
People are
more likely to contribute when the goals are close to being reached.
This means I
should give you two pieces of advice when launching your idea challenge... 
          1.      Shoot for an attainable target number of ideas
          2.     Raise the goal as the challenge progresses
Celebrate Quick Wins
Celebrating victories,
accomplishments and milestones in the Innovation process is an important step
in demonstrating a senior level company endorsement of Innovation for two
reasons:
       
It keeps the
employees' spirit and energy high, and turns more people into Innovation
'believers'
       
It showcases the
management's commitment to making Innovation an integral part of the way the
company operates
Always have
in place a few short-term and a few long-term goals and then track the team's
progress toward achieving them. When a goal is accomplished, make it a point to
praise the team.
By stopping
to celebrate progress, to recognize individual accomplishments and reflect on
the work completed thus far, it is also possible to evaluate the overall Innovation
effort and course correct, if necessary.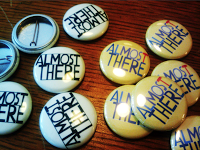 You can
communicate the progress of the challenge; the number of ideas 'achieved' so
far by posting a progress chart on the innovation portal dashboard, by sending
out a daily, weekly, monthly newsletter or by sending an email directly noting
the progress everyone has made to date.
In
conclusion
Set a goal
of an attainable number of ideas for a challenge.  Raise the goal number of ideas as the
challenge progresses.  Communicate the
progress of the challenge to the contributor community.
Cryder, C. et al.,
'Goal Gradient in Helping Behavior,' Journal of Experimental Social Psychology
(forthcoming).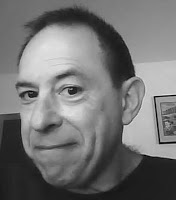 Ron Shulkin blogs, researches and writes
about enterprise technology focused on social media, innovation, voice of the
customer, marketing automation and enterprise feedback management.  You
can learn more about Ron at his biography web site:www.shulkin.net. You can follow him Twitter. You can follow his blogs at
this Facebook
group.  You can connect with Ron on LinkedIn.   
Ron Shulkin is Vice President of the Americas
for CogniStreamer', an innovation ecosystem. CogniStreamer serves as a
Knowledge Management System, Idea Management System and Social Network for
Innovation. CogniStreamer has been rated as a 'Leader' in Forrester's recent Wave
report on Innovation Management Tools. You can learn more about CogniStreamer
here http://bit.ly/ac3x60 . Ron also manages
The Idea Management Group on LinkedIn (JoinHere).