By Dan Keldsen - Co-founder and Principal at Information Architected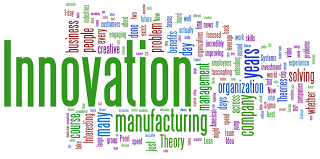 Several weeks ago, I spent 5 days in Portland, OR, most of that time spent working and learning along side a scrappy group of people from a ~150 person manufacturing company. The topics we were wrestling with? Innovation and creative problem solving. Now, these days, particularly in the United States, two dirty words/phrases are manufacturing (due to close tie to automotive manufacturing sector) and banking ('nuff said). So, color me surprised to meet some of the most innovative, and frankly, incredible people in a company who may be the most incredibly well poised for current and future success of any team I've ever encountered.

Theories Don't Do Diddly' Action is Required...
More at full post on "American Manufacturing - Hidden Innovators?"