Shipping containers now play a leading role in environmentally-friendly and modular development across the globe. The rise in container-based construction is due in part to their aesthetic appeal and reliable durability, but containers are also an environmentally-friendly alternative to other construction elements, allowing many organizations to prioritize green building. The use of containers ranges from "pop-up" boutique hotels to advanced equipment enclosures and everything in between, but what makes container-based construction green? Read on to gain a better understanding of modular shipping container construction.
Building with Modified Shipping Containers
After conex boxes revolutionized the shipping industry in the 1950s, organizations began using shipping containers to resolve theft problems on industrial job sites in the 1980s – paving the way for containers as ideal storage solutions. From the early 2000s on, shipping containers became more widely accepted as building materials thanks to the ease of fast deployment, stackability, portability, and durability.
Today, shipping container manufacturers modify containers into offices, living spaces, retail spaces, storage units, and more – and installation crews often stack and combine containers into multi-unit structures through modular construction and offsite construction techniques.
Why Modifying Shipping Containers is Good for the Environment
Constructed with heavy duty Corten steel, these containers are durable enough for decades of reuse – yet it's often cheaper for shipping companies to build new containers instead of paying to ship boxes back overseas. For countries like the US, that import more than they export, many shipping containers are no longer used after a single trip across the ocean.
To maximize on the many benefits that make containers great cargo boxes, modifying them into structures allows the units to benefit organizations for future decades. Otherwise, many of the containers would be considered waste – and very large items of waste at that. Modified shipping containers rival factory-built alternatives and site-built structures in both cost and customization. Because their production is energy and resource-efficient, repurposed shipping containers create less landfill waste with a smaller carbon footprint.
Shipping Containers Have a Smaller Carbon Footprint
Fewer New Materials
In construction, most of the creation and transportation of construction materials uses energy. When utilizing shipping containers as building material, organizations are recycling an existing element, which reduces the emissions associated with procuring virgin materials. For socially conscious companies looking to reduce global footprints, the choice to reuse shipping containers helps remove huge elements from a country's waste stream.
2. Efficient Material Use
A modular building approach makes production material and energy use more efficient. In fact, modular buildings save energy and resources by increasing efficiency. The controlled manufacturing environment prevents material loss from weather intrusion and theft that may happen on a construction site. Repeating designs also means the fabrication process can be perfected and streamlined. Knowing the exact amount of material that needs to be ordered for a project minimizes waste
3. Foundation Free and Mobile
Single container structures don't need a foundation if the ground is firm, flat, and dry. Skipping a concrete foundation for mobile structures can save more than a few tons of carbon emissions and significantly reduces the environmental disruption. Even as companies evolve, organizations can relocate shipping containers to new locations which prevents the construction of new buildings.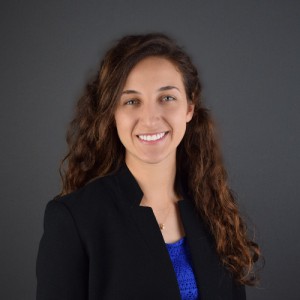 About the Author: Marissa Morin is Content Marketing Manager at Falcon Structures. Connect with Marissa at www.linkedin.com/in/marissa-morin. If you're interested in learning more about the possibilities of green building with modified shipping containers take a look at the resources at falconstructures.com. Falcon Structures has worked in shipping container modification for over 18 years, working to build a better world by pioneering the use of modified shipping containers.