March is Women's History Month and once again at the Front End of Innovation we are not only championing innovation but celebrating women in innovation. Here are 27 women leading and advocating innovation selected by our team in 2015: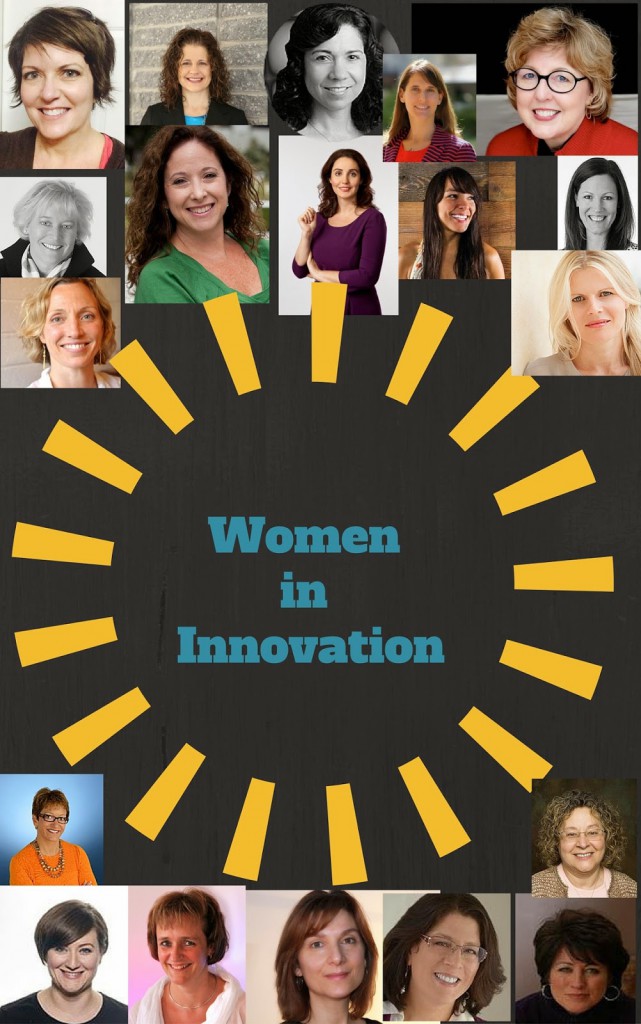 Michele R. Weslander Quaid, Chief Technology Officer (Federal), Innovation Evangelist, Google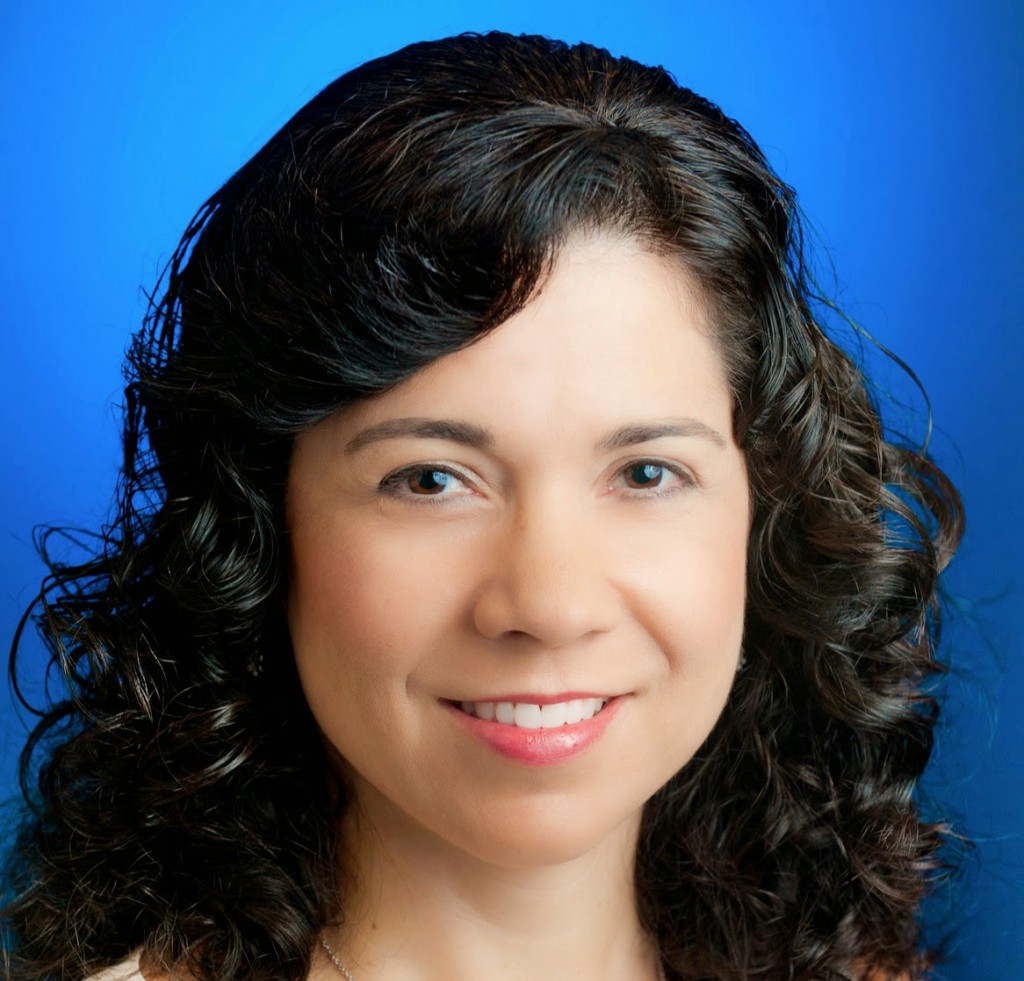 Michele R. Weslander-Quaid
Michele is Google's Chief Innovation Evangelist supporting the global user base, and has served as Chief Technology Officer for the Public Sector since joining Google in April 2011. Throughout her career, she has taken on the challenge of creating start ups and transforming existing businesses in both industry and government. Through consistent success, Michele is recognized and sought after as a leader of change, innovation, and organizational transformation.
Michele's career has been at the nexus of National Security, Domestic and Foreign Policy, and Technology. Prior to joining Google, Michele's work experience spanned both industry and government. She started her career as an image scientist and systems engineer, where her innovative technology applications proved to be prescient solutions for operational needs, and she soon became the youngest chief engineer in the history of her company. Post-9/11/2001, Michele was recruited into public service to lead change, innovation, and organizational transformation, and became one of the youngest people ever sworn in as a senior executive in the US Government.
As a government official, she established and served in senior leadership positions to include: Deputy Technical Executive for the National Geospatial-Intelligence Agency; Intelligence Community Deputy Chief Information Officer for the Director of National Intelligence; Chief Technology Officer for the National Reconnaissance Office; and, the DNI's senior representative to the Secretary of Defense's Intelligence-Surveillance-Reconnaissance (ISR) Task Force leading information sharing and collaboration initiatives in support of global coalition stability operations. Michele's perspicacious leadership -- both in industry and government -- has had a lasting positive impact on the US and it's Allies, and her support of the troops both at home and abroad earned her the call sign 'Warrior Goddess.'
Honors and awards Michele has received include:
' National Intelligence Meritorious Unit Citation (2001)
' National Geospatial-Intelligence Agency Meritorious Civilian Service Medal (2005)
' "DC's Top 50 Women in Tech" ( FedScoop , 2014)
' "Power 100" list of influencers ( Washington Life , 2014)
' "The 7 Most Powerful Women to Watch" ( Entrepreneur Magazine , 2014)
Michele earned a B.S. in Physics and Engineering Science with honors from Seattle Pacific University, and a M.S. in Optics from the University of Rochester. She is a graduate of Harvard University's Kennedy School of Government program for Senior Managers in Government, and a Chairman of the Joint Chiefs of Staff CAPSTONE Fellow.
Michele serves on various commercial and non-profit Board of Directors and Senior Advisory Boards. Her non-profit roles include: the DigitalGlobe Foundation Board of Directors, the National Oceanic and Atmospheric Administration's Advisory Committee for Commercial Remote Sensing, the AFCEA Intelligence Committee, the University of Rochester Hajim School of Engineering and Applied Science Dean's Visiting Committee, Mid-Atlantic Girls Collaborative (MAGiC) Project Champion's Board, and the Naval Aviation Museum Foundation and National Flight Academy Board of Trustees. She is active in Science, Technology,
Catherine Eder, Director Change Management & Internal Communications - Patent Administration at the European Patent Office
C'line Farcet, European Open Research Manager of L'OREAL Research & Innovation
Elke den Ouden, Author, Founder, Elke den Ouden BV


Dr. ir. Elke den Ouden is appointed by the board as TU/e Fellow at the Eindhoven University of Technology (TU/e) per 1 april 2014 to further develop strategic collaborations of the university with public and private organisations. She is member of the Innovation, Technology Entrepreneurship and Marketing group of the department of Industrial Engineering and Innovation Science, where she conducts research and teaches about new business development in public-private value networks. She is also manager of the Brilliant Streets research program, and founder and strategic director of LightHouse /solution partner of the Intelligent Lighting Institute (ILI) at the TU/e, where she combines her academic and industrial background in making the knowledge of ILI accessible for society. Next to her activities at the university she founded Elke den Ouden BV in 2012 to provide expert advice on the creation of meaningful innovations and innovation ecosystems.
She got her master's degree in Industrial Design Engineering at the Delft University of Technology in 1990. After her graduation she worked for over 20 years with Philips, where she has held a number of positions as advisor and manager in the field of product innovation. Her academic activities started in 2001 with a role as senior researcher in Technology Management. From 2008 to 2013 she was part time professor Business Process Design at the Industrial Design faculty of TU/e. Since 2013 she works in the Innovation Management domain, with a special focus on new business development, technology entrepreneurship and service development in lighting.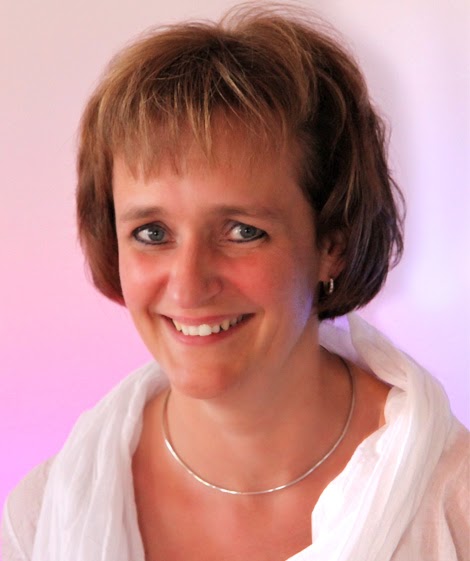 Elke den Ouden
Erika Ilves, Founder and Idea Capitalist, road:infinity


Erika  co-wrote a book on the future of the human species and continues writing, speaking and spontaneously digressing on this topic. Her calling is space settlement and she splits time between two ventures that fuel the space frontier in two different ways - one literally, by putting refueling depots in orbit (Shackleton Energy) and another figuratively, by making space easier to invest in (Transplanetary). In her previous life, she served as an executive at a kickass Norwegian technology company TANDBERG (acquired by Cisco in 2010), ran a strategy firm in Dubai and spent 6 years as a consultant with McKinsey & Company where I co-led the Firm's South-East Asian banking practice and managed large-scale performance transformations for banks in Asia-Pacific, Africa and Europe.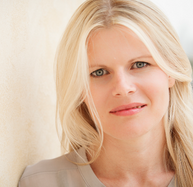 Erika Ilves
* see Q&A with Erika here: Innovation is like Happiness.
Karin Schumacher, Global Product Portfolio Director, Food Preparation at Electrolux
Liliane Geels, Business Process Manager, Change Management Team at European Patent Office


Maria Tagwerker, Product and Service Development at DOKA
Aline Wolff, Ph.D., Associate Professor, Stern School of Business, NYU


Aline Wolff is a Clinical Associate Professor of Management Communication at New York University's Leonard N. Stern School of Business. She teaches courses in innovative thinking for business, as well as business, management and organizational communication for the undergraduates, MBAs and for the Executive Education programs, including the Bankseta program for South African bankers and Communication Strategies: Developing Leadership Presence.
Professor Wolff has been with NYU Stern since 1994. Her primary research areas include innovative thinking for business, neuroscience and learning for the millennial generation, and experiential learning for business. Before joining NYU Stern, she worked on Wall Street, at Citibank and Goldman Sachs and Co. as well as IBM. In addition to her work at NYU Stern, Professor Wolff has taught at both CUNY and SUNY.
Professor Wolff received her bachelor of arts in communication from the University of California, Berkeley. She received her Master of Arts and Doctor of Philosophy from Columbia University. Professor Wolff has been recently called on to judge and review proposals in the areas of entrepreneurship and business innovation.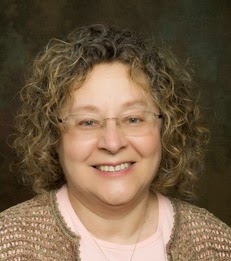 Aline Wolff
Susan Cain, Author of the award-winning New York Times best seller, QUIET: The Power of Introverts in A World That Can't Stop Talking


Susan Cain is the co-founder of Quiet Revolution LLC and the author of the award-winning New York Times best seller QUIET: The Power of Introverts in A World That Can't Stop Talking, which has been translated into 36 languages, has appeared on many 'Best of' lists, and was named the #1 best book of the year by Fast Company magazine, which also named Cain one of its 'Most Creative People in Business'. Cain's book was the subject of a TIME magazine cover story, and her writing has appeared in The New York Times, The Atlantic, The Wall Street Journal, and many other publications. Her record-smashing TED talk has been viewed over 10 million times, and was named by Bill Gates one of his all-time favorite talks.
Cain has also spoken at Microsoft, Google, the U.S. Treasury, the S.E.C., Harvard, Yale, West Point and the US Naval Academy. She received Harvard Law School's 'Celebration Award for Thought Leadership', the Toastmasters International 'Golden Gavel Award for Communication and Leadership', and was named one of the world's top 50 Leadership and Management Experts by Inc. Magazine. She is an honors graduate of Princeton and Harvard Law School. In 2014, Cain partnered with office design company Steelcase to create Susan Cain Quiet Spaces, with a range of architecture, furniture, materials and technology to empower introverts at work. She lives in the Hudson River Valley with her husband and two sons.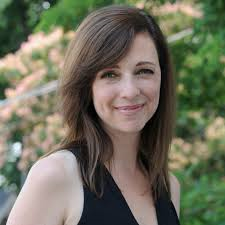 Susan Cain
Tracey A. Dodenhoff, Founding Director, Center for Research Innovation, Northeastern University
An entrepreneurial leader driven by value creation, Tracey specializes in product commercialization and new market initiatives. Tracey is the Founding Director of the Center for Research Innovation (CRI), an exciting new venture focusing on increasing commercialization activity from research initiatives, where she leads the translation of innovations into tangible commercial successes. She also provides leadership for the University's technology transfer practice.
She is the founder of Vanguard Technologies, LLC, a commercialization and business development company driven to establish and expand product innovations in the global marketplace. She has launched 6 startup companies across medical, consumer and industrial industries. Tracey is on board of two early stage medical companies in the sleep disorder industry, as well as a business advisor for a start-up helping users to exploit their data to make better decisions through interactive, visual analytics. Previously, Tracey served as Vice President of yet2.com where she established new client engagements and provided open innovation and technology marketing strategy for key Fortune 500 clients. In addition, Tracey drove investment opportunities for venture arm of yet2.com, including investment recommendations, advisement on valuation negotiations, and due diligence management for high profile investors.  Tracey also directed key international partner relationships to increase deal flow.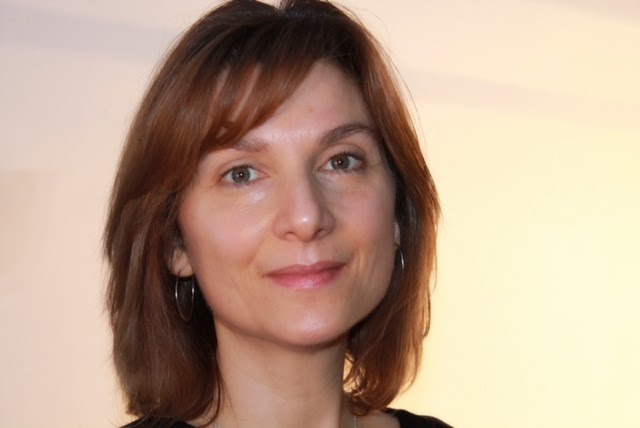 Tracey A. Dodenhoff
Carin Watson, Managing Director, Corporate Innovation, SU Labs, Singularity University
Carin Watson oversees the Corporate Innovation Program at SU Labs, helping large enterprises establish an innovation outpost in Silicon Valley and leverage SU's unique global community. She has almost 20 years of marketing, product development and corporate innovation experience with Fortune 500 companies. She loves creating simple but delightful products and experiences, informed by a deep understanding of users.
Prior to SU, Carin helped drive innovation at Citi by serving as an internal consultant advising leaders and practitioners on critical capabilities, structures and processes. She also helped catalyze the establishment of Citi's global innovation lab network and launched its first digital innovation community. Having worked closely with IDEO and the Stanford d.school, she enjoys facilitating design thinking workshops for professionals, educators and students. She holds a BS in managerial economics from the University of California, San Diego and an MBA from Kellogg's School of Management.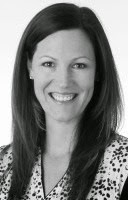 Carin Watson
Cristin Moran, Front End Manager, 3M


'Dr. Cristin Moran is the Front End Innovation Manager for the 3M Health Care Business. In this role, she is responsible for leading transformational and disruptive programs, developing and teaching innovation science and methodology, and applying that to the seven divisions within the 3M Health Care Business.
Prior to this, Dr. Moran was a Platform Development Specialist in 3M's Stationery & Office Supplies Division, identifying new market opportunities and developing new consumer product platforms by combining technologies with consumer needs to create unique solutions. Moran began her career at 3M in the Corporate Research Laboratory working in the Nanotechnology Development Group on technologies as varied as oral insulin delivery, next generation solar cells and transparent conductors for advanced touch screens. She has 13 issued patents and 19 patents pending, as well as 13 publications and one book chapter.
Dr. Moran is very active in developing 3M's corporate culture and currently serves as the Chair of the 3M Tech Forum, 3M's global technical organization.' Via youngscientistchallenge.com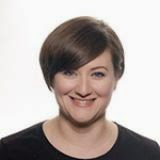 Dr. Cristin Moran
* Learn more about Dr. Cristin Moran in Finding the Next Big Idea in the Corporate Jungle
Deborah Arcoleo, Director, Innovation Center of Excellence, The Hershey Company


Deb Arcoleo is Director of the Innovation Center of Excellence for The Hershey Company.  She is responsible for enabling innovation capabilities, unleashing creativity and ensuring a healthy portfolio of beyond product innovation across the enterprise.  She has held innovation positions with Campbell Soup Company, J&J Consumer Group of Companies and Pfizer Consumer Healthcare.  She also founded and ran her own organization effectiveness and change management consulting firm for 6 years, and spent 14 years in the management consulting profession, including four years at McKinsey & Company.
Deb has a BA in Economics from Indiana University in Bloomington, and an MA in Organization Design and Effectiveness from Fielding Graduate University in Santa Barbara.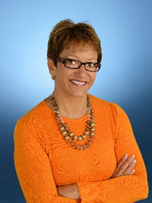 Deborah Arcoleo
Denise L. Fletcher, Vice President & Chief Innovation Officer, Healthcare Payer & Pharma (HPP), Xerox Commercial Solutions, LLC


Denise Fletcher serves as chief innovation officer for Xerox Healthcare Payer and Pharma group. Fletcher is responsible for achieving annual group innovation revenue targets, fueling thought leadership strategies, engaging customers in innovation strategies, and driving innovation through a robust research and development pipeline. She has 6 patents pending in healthcare.
Fletcher is a key strategist and influencer within the Xerox Healthcare Council, a member of Xerox's University Affairs Council which seeds innovation grants to colleges and universities throughout the world and serves on the Healthcare Delivery Advisory board at WPI (Worcester Polytechnic Institute).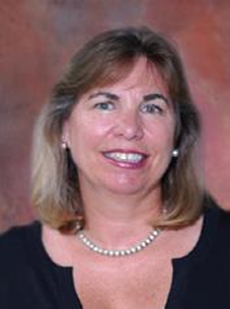 Denise L. Fletcher
Diana Gabbard, Consumer Insights EOR FVC, BP


BP is a company rich in history and tradition but bringing change into any component of the business can be a challenge.  Diana Gabbard believes uncovering deep human truths helps to break some old habits in innovation and inspires new excitement in consumer program innovation. Consumer empathy can spark innovation and take you down paths that may not have been explored without the inspiration; Insight into how uncovering deep human truths about your consumer can be useful for strategic design and a launching point for future innovation.


Gillian Ferrabee, Director, Creative Lab, Cirque du Soleil Media


Gillian Ferrabee wrote and directed her first play at the age of 10. She has been fascinated with storytelling, and with the connection between creativity, technology and our senses for as long as she can remember. Her first professional career was as a contemporary dancer. Later she became an actor and writer for TV and film. In 2004 she joined Cirque du Soleil's casting team; for many years she travelled the world finding extraordinary talent and scouting new trends in performance and design. She was on the team that cast the Beatles LOVE show, as well as others in the company's repertoire. In 2012 she was named Director of the Creative Lab at the new company, Cirque Du Soleil Media. She now leads a team of creatives in developing projects destined for the International TV, film and new media markets.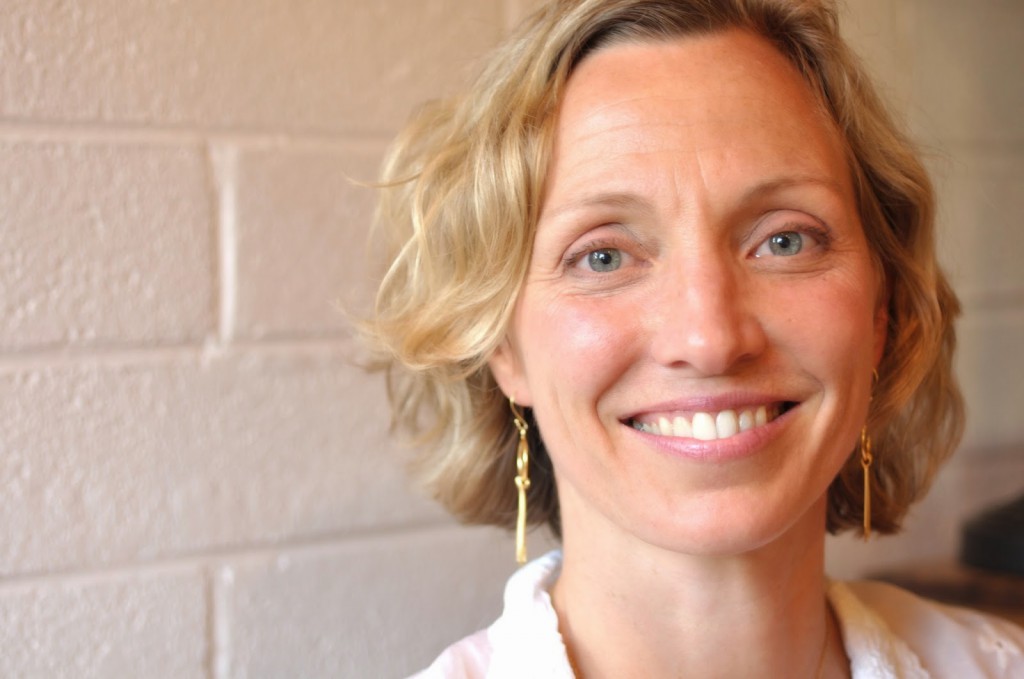 Gillian Ferrabee


Kara L. Sterner, Director of Innovation, Bumble Bee Foods


When a company accepts that its bread & butter category won't be that for much longer, the likely outcome is A) continue to ride the wave for as long as it goes, or B) jump off and catch a new wave. Bumble Bee Seafood's created their own option C) keep riding the current wave and send in a new rider for the next big one because innovation needs a place to start so it can learn and grow.  Bumble Bee's Director of Innovation used insights as ammunition to align stakeholders and focus the business in 3 deep fishing grounds, adopted a process that allowed for quick data driven decision making to meet short/mid/long term goals and harnessed the passion of people through idea generation all leveraging lean resources but yielding meaty outcomes.  Jumpstarting innovation is exhausting, but with a little bit of focus and a lot of drive, the exhilaration from the journey wins every time.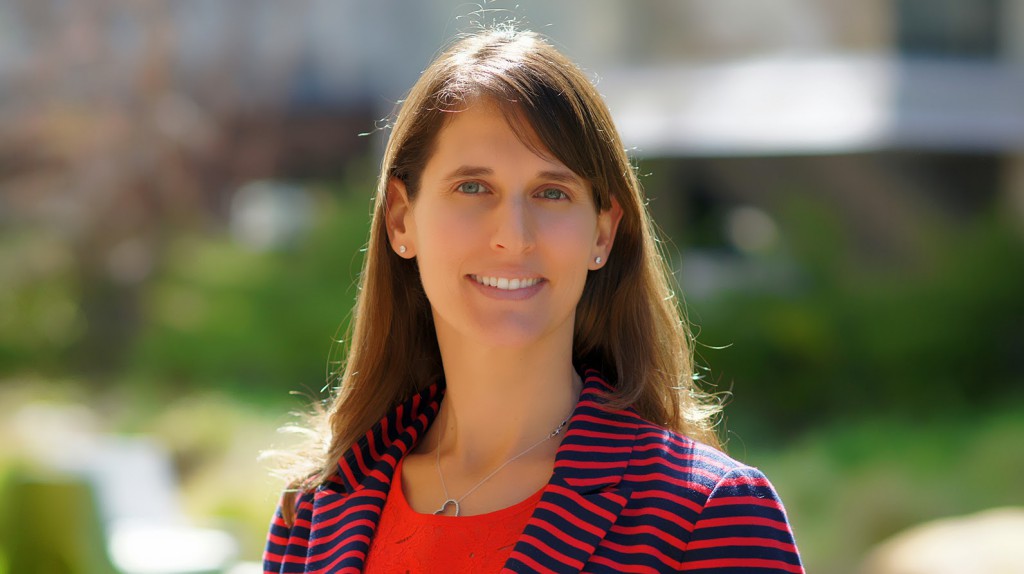 Kara L. Sterner
Karen Freidt, Creativity & Innovation Design Program Manager, GROW Mentoring Program Manager, NASA Langley Research Center


With a BFA in graphic design and experience in advertising, Karen brings a creative
perspective to her work leading programs at NASA Langley Research Center. She
specializes in moving minds and ideas forward while piloting new ways of working
within government in support of the NASA vision. Karen is driven to challenge
assumptions, build better systems and help paint visionary options in the minds of
those around her.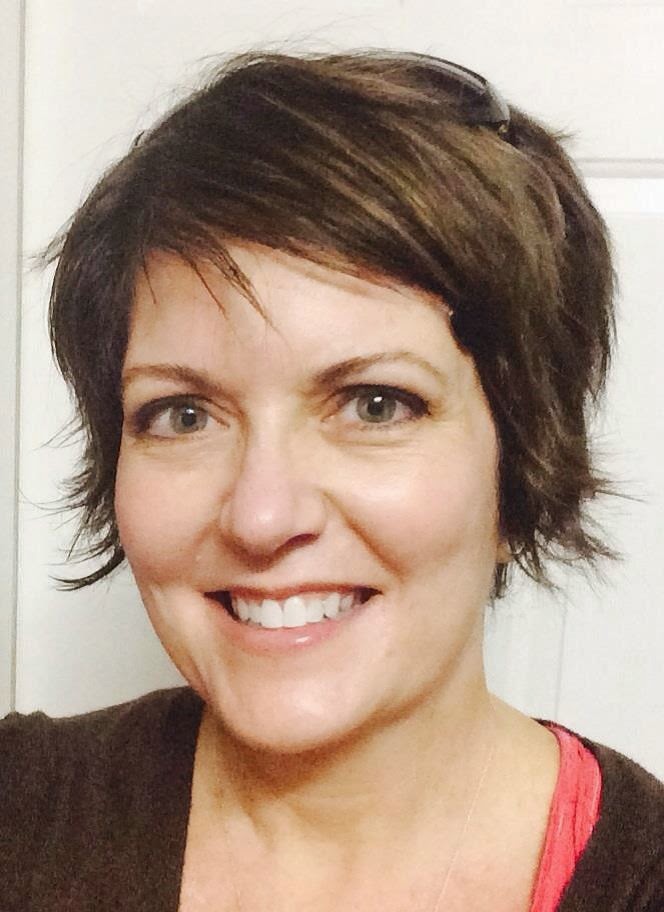 Karen Freidt
Kimberly Kleiman-Lee, Lead, Senior Executive Leadership Development, GE Crotonville


Kimberly Kleiman-Lee heads the Executive Learning Team for GE Crotonville, focusing on the learning and development needs of the company's senior-most leaders.  Kimberly has been with GE for 15 years; 12 of those years at GE Healthcare. Most recently, she served as Senior Faculty Lead for the GE Officers.
Kimberly obtained her BA from the University of Wisconsin Madison and her Masters in Adult Education and Leadership Studies from Loyola University Chicago.  She worked and taught for 2 Midwest universities before discovering her passion for teaching in the corporate setting.  After several years as an education consultant to companies like Miller Brewing, Northwestern Mutual Life, The U.S. Navy, John Deere, and GE, she moved from consulting to a dedicated position within GE Healthcare in 1997. She is known for her innovative approach to employee development through immersive learning experiences.  Kimberly is a certified Black Belt.  She serves as an executive coach for our Crotonville participants and is a certified instructor/facilitator in coaching, change management, communication, employee engagement, quality, and leadership.  Kimberly lives in Ridgefield, Connecticut with her husband of 16 years, Bob, and their 3 children: Katie (12), Alyssa (10), and Sam (8).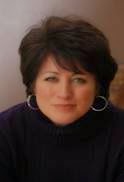 Kimberly Kleiman-Lee,
Julia Austin, Former VP of Innovation, VMware; Advisor, AustinFish, Co-Founder and CTO, Stealth Start-Up


Julia is a Principal at Austinfish, LLC and works with technology entrepreneurs to help them start and scale great companies. She is a board member, investor and advisor to several startups and is often called upon as a leadership coach with a focus on the Engineering process, staffing and operations.
Prior to Austinfish, Julia was the VP of Innovation and the Cambridge Site Director for VMware, Inc.. Prior to VMware, Julia was the Vice President of Engineering at Akamai Technologies and has held technical management and consulting positions at several other startup and mature companies. Julia received her BA from the University of Massachusetts, Amherst and is a graduate of Boston University's School of Business where she received her Master of Science degree in Management Information Systems.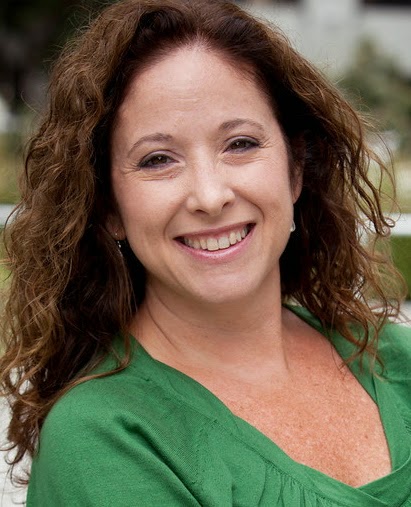 Julia Austin
Rudina Seseri, Partner, Fairhaven Capital, Entrepreneur in Residence, Harvard Business School


Rudina joined Fairhaven Capital at its inception in 2007. She has led Fairhaven's investments in CrowdTwist, Jibo, SocialFlow, and Statisfy. She also serves as an Entrepreneur-In-Residence at the Harvard Business School.
Previously, Rudina was a Senior Manager in the Corporate Development Group at Microsoft Corporation. In this position, she was responsible for sourcing, structuring, and negotiating Microsoft's acquisitions and strategic investments including acquisitions such as iView Multimedia, Massive, DeepMetrix, and Lionhead Studios.
Prior to Microsoft, she worked as an investment banker in the Technology Group at Credit Suisse. While in investment banking, Rudina executed transactions in mergers and acquisitions and capital markets including Intersil Corp's acquisiton of Elantec Semiconductor for $1.4BN, the $1.7BN concurrent offering of equity units and common stock for Nortel Networks, the $150M convertible offering for Emcore Corp, and the $400M follow-on equity financing for Intersil Corp.
Rudina graduated magna cum laude from Wellesley College with a BA in Economics and International Relations, and received her MBA from the Harvard Business School. She has been elected to the Phi Beta Kappa and Omicron Delta Epsilon honor societies.
Rudina Seseri serves as a member of the Advisory Board of L'Oreal's Women in Digital, a member of the Board of Directors of MITX, a member of the Digital Hollywood Women's Board and as a mentor for TechStars. She is also a 2011 Boston Business Journal 40-under-40 honoree for her professional accomplishments and community involvement and a 2014 Women to Watch honoree by Mass High Tech.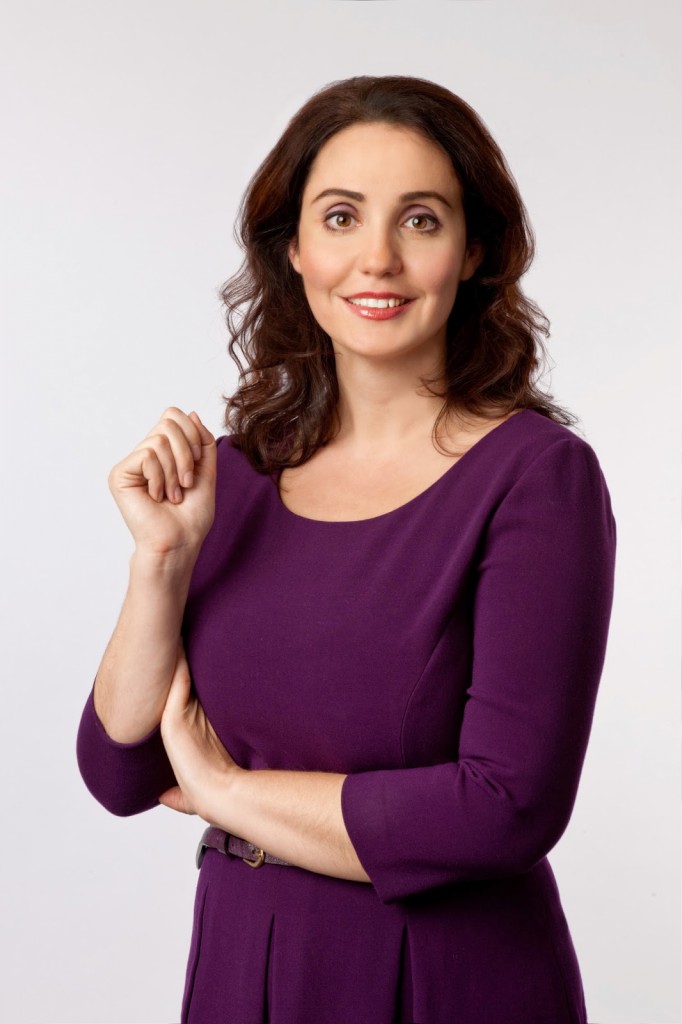 Rudina Seseri
Ivy Eisenberg, Founder, Our IdeaWorks


Ivy Eisenberg is the founder and CEO of Our IdeaWorks, LLC, an innovation consultancy that focuses on innovation workshops and deep customer research.  Since the early 1980s, Ivy has been a passionate advocate for connecting creators/business-builders and users/customers. Her early work on technical communications and user interfaces (before there was a discipline of UI/UX) focused on collaborative innovation, employing techniques that included ethnographic research, 'all-fidelity' prototyping, and iterative design and development. She raised eyebrows when she pulled programmers out of their cubicles at a large commercial bank and took them on a 'field trip' to observe the data entry clerks who were keeping manual ledger books and would soon be using the new processing system.
In the 1990s, when she was working at Bell Atlantic's Advanced Technology division, Ivy was introduced to Eric von Hippel's 'Lead User Research,' a method that helped companies like 3M create radically innovative products and services by tapping into 'lead users.' The term 'Lead User,' as coined by Eric von Hippel at MIT, refers to those people who are way ahead of the customer curve, more advanced than even early adopters, who invent solutions that companies have not yet conceived in order to satisfy their extreme needs. Ivy led a joint lead-user research project with Verizon (then Bell Atlantic) and 3M for telecommunications field technicians and has served as a lead-user consultant for Pitney Bowes, Gillette, Goodyear, and other companies. She also designed and conducted workshops on the lead-user research method for corporate venturing classes at Stevens Institute of Technology.
In the late 2000s, Ivy played a lead role in bringing the Employee Innovation Program to Pitney Bowes, creating a discipline and practice of collaborative innovation that was rolled out to the entire company.  From 2009 to 2012, Ivy led the creation of the Open Innovation Program across nine business units, including industry benchmarking, needs assessment, technology scouting, market landscape analysis and external open innovation challenge projects. She launched the inaugural Pitney Bowes Entrepreneurial Competition, together with Connecticut's Stamford Innovation Center. Ivy also conducted innovation workshops for Pitney Bowes, which brought business leaders together with customers, industry analysts, partners, and subject matter experts to create roadmaps for near-, mid-, and long-term growth.
In her current role as Founder and Chief Executive Officer at Our IdeaWorks, Ivy works with companies of all sizes to develop creativity and innovation workshops that connect businesses to customers or other members of the innovation ecosystem in order to solve problems and accelerate business opportunities. She is a member of the NASA Human Health and Performance Center (NHHPC), an organization that works across industries and the public sector to further the advancement of human health and performance innovations. She founded the Connecticut Open Innovation Workshop (COIN), together with the Stamford Innovation Center, a consortium that brings together local enterprises to discover best practices for working with startups and other outside entities. She created the Lean Customer Research' workshop to provide training and consulting in Lean Customer Research'.
Ivy has worked in healthcare, financial services, B2B, consumer goods, manufacturing, and telecommunications. Infusing everything she does with passion, humor, and warmth, Ivy is also an award-winning humor writer, storyteller, business blogger, and performer. She holds an MBA in Marketing, with a concentration in Entrepreneurship and Innovation from New York University's Stern School of Business.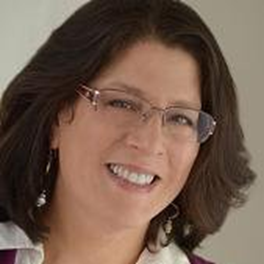 Ivy Eisenberg
Dr. Debra France drives leadership development and learning for innovation at W. L. Gore & Associates.
Since it was founded in 1958, the company has operated in a non-hierarchical manner to optimize its ability to innovate.  Debra helps teams articulate Gore's organic processes for developing leaders and for fostering innovation, so this wisdom can be embedded into the design of learning experiences and organizational processes.
For more than two decades Debra has led design teams that provide learning analysis and support for technologists and leaders.  She previously served as the Learning Leader for Barnes & Noble Corporate; for SEMATECH, the semiconductor manufacturing research consortium; and for Executive and Management Development at Dell (Computer) Inc.  She earned master's degrees in Instructional Technology and Curriculum & Instruction from Rochester Institute of Technology and the University of Texas at Austin; and her doctorate from Columbia University in Leadership and Organizational Learning with her dissertation study focused on cultural practices that create conducive environments for innovators.
Debra is an adjunct lecturer on Strategic Thinking at Columbia University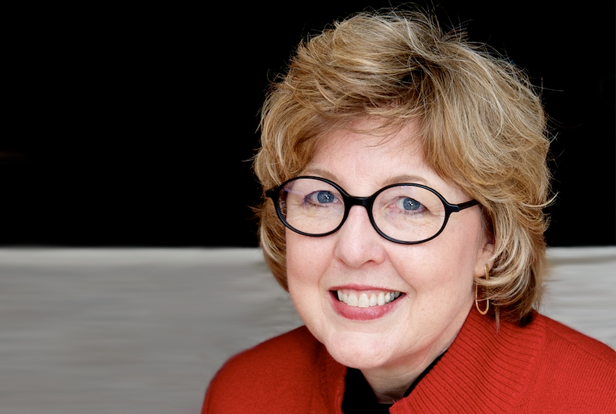 Dr. Debra France
Michelle Augustine, Technology and Innovation Champion for Gore Medical Products 
Michelle Augustine is a career technology leader with W. L. Gore & Associates.  After earning her Bachelors of Science Degree in Chemical Engineering from the University of Delaware, and early career experiences in Pharmaceuticals, Michelle joined Gore in 1993 and worked on early front-end innovation and technology development to create the next generation of Gore-Tex' laminates for footwear and garments.
Michelle has driven technology development through the entire product life cycle for both derivative and disruptive innovations, including serving as a global platform champion for the company's proprietary chemical and biological protection capability.  She has led numerous cross-functional innovation teams in Gore's Fabrics and Medical Divisions, requiring deep skills in business analysis, operations, and quality in addition to product design and polymer technology.
In 2007, Michelle helped build the Eastern U.S. technical and operations organization for the company's medical division, which included leading a large business/technical team to investigate and select new distinctive capabilities, followed by the structuring of the first product teams to commercialize unique product concepts from these capabilities.
Michelle is also the co-chair of the global Enterprise Technical Functional Excellence committee, which is chartered with implementing a new global organization supporting the development of more than 100 technical leaders around the world in support of the enterprise 2025 strategy.  This organization also drives development of technical, innovation and leadership capability in the company's 1000 engineers and scientists.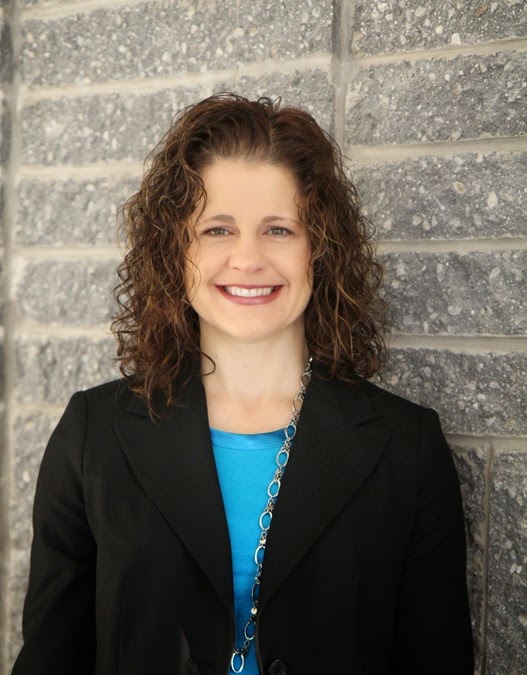 Michelle Augustine
Miki Agrawal, Co-Founder and Co-CEO, THINX and SUPER SPROWTZ
Miki Agrawal is a force of nature. She was a recipient of the 2013 Tribeca Film Festival's 'Disruptive Innovation Award' and named 2013's Forbes' 'Top 20 Millienials On a Mission'. She is the founder of the acclaimed farm-to-table, alternative pizza concept called WILD in NYC. She has since partnered with Zappos.com CEO Tony Hsieh to open the concept in Downtown Las Vegas.
Her next undertaking is THINX, a high-tech, beautiful underwear solution for women during their 'time of the month'. She and her partners teamed up with AFRIpads in Uganda to fund 7 reusable cloth pads for every underwear sold to get millions of girls back in school.
Miki is also a partner in Super Sprowtz, a children's media company to get kids to eat more vegetables.
Most recently, Harper Collins published her book entitled 'DO COOL SH*T' on entrepreneurship and lifestyle design. The book launched On August 6th, 2013 and in hit #1 on Amazon Bestsellers list in entrepreneurship. Miki is an identical twin, half-Japanese, half-Indian French Canadian, former professional soccer player and graduate of Cornell University.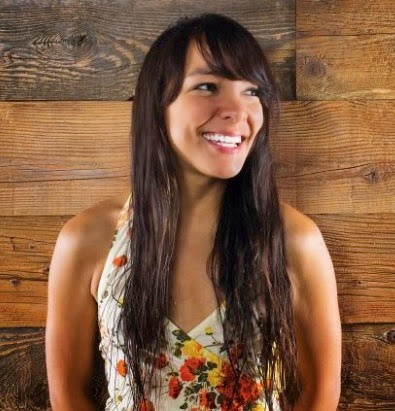 Miki Agrawal
Donna Sturgess, President  & Founding Partner, Buyology Inc
Formerly, Global Head of Innovation and VP Marketing, GlaxoSmithKline
Donna is a strategist and senior marketer with over 25 years of both US and global experience at GlaxoSmithKline where she led commercial businesses prior to her innovation role.
At Buyology she is a visionary proponent of building clients' businesses through a deeper understanding of the non-conscious drivers of attention, engagement and persuasion to better understand customer choice and why people buy what they buy.
She also holds the position of Executive in Residence at Carnegie Mellon University where led the strategic plan to create the Integrated Innovation Institute, a unique collaboration of the engineering, business and design schools.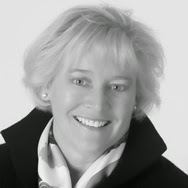 Donna Sturges
For more highlights of some of the issues facing women innovation leaders today and to learn about their unique perspectives, we invite you to download the FEI 2014 Executive summary and check out the FEI 2015 program.