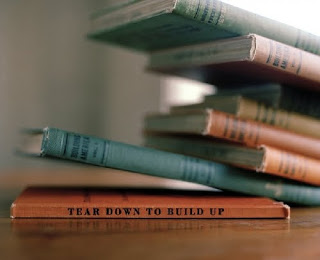 Quite a few years ago those folks involved in innovation came to the conclusion that the Front End of Innovation needed to be treated differently than the downstream steps. Although the highly structured 'Stage-Gate' model is perfect for development, the front end of innovation requires something much fuzzier. This Fuzzy Front End of Innovation requires a collaborative tool; one that is disruptive and chaotic (not structured). What's required is a place for people to congregate, get challenged and where ideas surface serendipitously. I easily divide the two parts of the ideation process into Research (collaborative tools) and Development (stage gate). But for smart people to collaborate they have to assemble somewhere; they have to congregate, sometimes across different divisions, disciplines, managerial levels and time zones. It is obvious a collaborative software tool is the perfect medium. Web 2.0 tools (two way internet applications) have enabled this endeavor. THE ERA OF SUGGESTION BOXES AND BRAINSTORMING SESSIONS But right before an organization adopts a collaborative tool they usually have some sort of organized system to gather ideas. Some have literal suggestion boxes. The next step up for an organization is a suggestion box f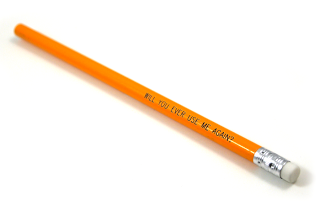 ueled by email. The problems with these are twofold: 1. The people submitting ideas rarely get feedback and lose interest in submitting more ideas and 2. The person responsible for going through all these idea submissions has no way to filter through them except manually reading them (maybe he'll put them in different piles). Some organizations attempt to stimulate collaboration by holding workshops. They bring team members physically into the same room, encourage people to come up with ideas and feed off of each other's enthusiasm. Occasionally they bring in experts to run these events. The result is a list of ideas everyone agrees on. An improvement on this procedure is to ask for ideas by category like new products or process improvements. Attributes of each category can also be used to stimulate the ideation event like asking what competitors are doing; what other industries are doing; what's a 'greener' way of doing something. To enhance the ideas that surface as a result of these 'brain storming' sessions, the final list is sent out for everyone (or a group of experts) to evaluate or rank. The top vote getters are pushed into development. The organization's effort pays off because they get ideas. In the absence of any technology (except for email) companies get productive and they make known to their employees that they are interested in the input from team members. In fact innovators should be proud they spend time and money to nurture the culture of innovation and this is a huge improvement over a metal suggestion box with a slot in the top. THE TRANSITION FROM MANUAL TO AUTOMATION It is not uncommon for these organizations to learn to rely on their existing system even now that technology can enable something better. When seeking to automate the front end of innovation some organizations want to find software that emulates their current process in order to save time. This is not a surprise because after trial and error they have something that works; something they can count on to produce ideas. If they do this, on one hand they'll speed up their process'on the other hand there are better uses of technology. THE ERA OF IDEA MANAGEMENT SOFTWARE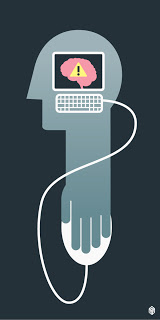 It is a bigger leap to use an idea management system. These systems are collaborative tools. They look and act like Facebook in the sense that people can post images, videos and thoughts. Others can search for this information (or find it serendipitously) and make comments. It's like Facebook because users can look at each other's profiles and have discussions with others who share their interest. But the user community on the idea management software system is only talking about business and there are purpose-built tools infused to ask for ideas, enhance ideas and to automatically promote the best ideas. EVERYONE IS AFRAID For those of us who like structure in our lives it might be a leap to accept the disruption and chaos required to stimulate ideas. People fear the unknown and in the case of idea management software systems they wonder: 'Will people use it'? 'What if we get the first challenge wrong and then no one wants to participate anymore'? 'What if adoption doesn't happen'? And the answer to these is: those of us who offer this software have a wealth of experience helping organizations use it. We know how to select the initial group of users (innovators and early adopters). We know how to coax the ideal first challenges to the forefront. We have technology to create organic growth so an organization's team members really want to join the system. When the users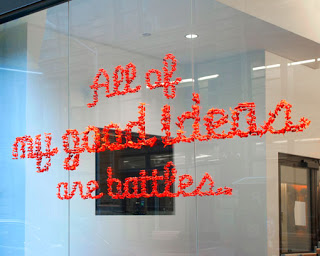 realize they can have fun collaborating; that they can use the system to problem solve and to find an expert when they need them, the system will be a part of the organization's DNA going forth. The idea management system will also be the company's knowledge management system. And that guy who had to manually go through all those emails (or worse all the pieces of paper on his desk) to figure out which ones contained the best ideas will be thrilled when the idea management system judges the wisdom of the crowd and automatically promotes the very best ideas.
Ron Shulkin is Vice President of the Americas for CogniStreamer', an innovation management system. You can learn more about CogniStreamer here http://bit.ly/ac3x60 Ron manages The Idea Management Group on LinkedIn (Join Here) http://bit.ly/dvsYWD . He has written extensively on Idea Management (Read Here) http://bit.ly/b2ZEgU . CogniStreamer' is an idea management software tool. It is an open innovation and collaboration platform where internal colleagues and external partner companies or knowledge centers join forces to create, develop and assess innovative ideas within strategically selected areas. The CogniStreamer' portal is an ideal collaborative platform that invites users to actively build a strong innovation portfolio. In addition it provides a powerful resource for internal and extern
al knowledge sharing. The CogniStreamer' framework is used by industry leaders such as Atlas Copco, Bekaert, Case New Holland, Cytec, Imec, Picanol and ThyssenKrupp. CogniStreamer' represents the best use of adaptive collaborative technology such to harness human skill, ingenuity and intelligence.