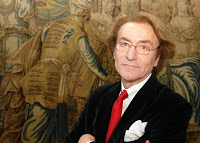 Dr. G. Clotaire Rapaille, a keynote in this year's FEI US Conference, was recently featured in Inc Magazine. In that article he dives into the human psyche to uncover what truly makes great salespeople. Rapaille has made a career in uncovering mental models for corporations aiding their employees, customers, and organizations. From all of his reserach conducted around salespeople, he has characterized them as happy losers.
Right off the bat one would think that salespeople are being criticized by being called happy losers, when indeed the opposite is happening. Happy losers are people who see rejection as a challenge, and those who are rejected 95 percent of the time and win only about 5 percent. Research conducted points that initial rejection only stimulates great salespeople into trying harder and to not give up.
This also goes for innovation practices. Those that quit while they're ahead, well...they won't get very far.
Make sure to check out the full length article here.