This week marks the 51st anniversary of Earth Day. Of course, as a green building industry professional, you're living and breathing its critical purpose and making meaningful strides in support of its mission every day.
But there's always more that can (and must) be achieved – and one of the best ways to amplify the impact of your efforts is to advocate for increased climate literacy – in business, in education, among others in your communities, and on a global scale.
In fact, sponsoring organization Earthday.org has listed this issue among its top 5 environmental stories to look out for this year, asserting that "creating a climate literate citizenry holds the key to creating jobs, building a green consumer market, and allowing citizens to engage with their governments in a meaningful way to restore our earth." Furthermore, according to a 2020  research report from PNAS, scientists have designated climate education as one of six societal transformations needed to stabilize the earth's climate by 2050.
Though few countries require climate change to be part of their formal education curricula, strong industry and civic engagement in this area can help fill some of that gap. If you're interested in deepening your personal and professional commitment to building a more sustainable future, these climate literacy resources, ideas, and tips will make it easier for you to do just that.
Speak the science with greater fluency
As a sustainability professional, you're already well versed in the key principles of climate change (and how the work you do contributes to reversing its environmental impact). But we can all benefit from becoming better informed on how to effectively communicate those principles to others.
According to NOAA's Climate.gov, there are seven essential principles of climate literacy. Together with a main guiding principle for informed climate decisions, they provide a framework for teaching the science behind these issues.
The sun is the primary source of energy for Earth's climate system
Climate is regulated by complex interactions among components of the Earth system
Life on Earth depends on, is shaped by, and affects climate
Climate varies over space and time through both natural and man-made processes
Our understanding of the climate system is improved through observations, theoretical studies, and modeling
Human activities are impacting the climate system
Climate change will have consequences for the Earth system and human lives
For deeper explanations on each of these principles – and the NOAA's recommended talking points to promote greater understanding, assessment, and engagement around them – you can download their Climate Literacy Guide.
Inform the next generation of green building leaders
If you happen to play a direct role in education, you can also check out the Climate Literacy and Energy Awareness Network and tap into their vast collection of free resources. These are suitable for use at all levels – from secondary education to higher learning – and include tools like graphs, videos, hands-on activities, and even storybooks that are all designed to help put Next Generation Science Standards (NGSS) into practice.
Elevate the importance of government involvement
A primary focus of EarthDay.org's 2021 activities is bringing the demand for climate education to the governments participating in November's UN climate summit (COP26). The organization has developed a statement calling for climate education to be, "compulsory, assessed, and coupled with a strong civic engagement component." Individuals can join the more than 350 organizations in more than 100 countries that have signed onto this statement by accessing the petition here.
Support the cause – IRL and online
If you're looking for content-centric ways to advocate for a more climate-literate citizenry, why not check out EarthDay.org's Climate Literacy Toolkit? There, you'll find helpful content starters – like op-ed and letter writing templates, news releases, and even key messages you can work into your business presentations and professional speaking engagements.
You can also support the organization's climate education goals in more social-friendly ways by including its official hashtags in your relevant social media conversations, or by using its interactive map to find an Earth Day event happening near you.
Alternately, if sharing video is more your thing, take a look at this YouTube channel, which features archived lecture videos from the University of British Columbia's free course, Climate Literacy: Navigating Climate Change Conversations. The course covered both the scientific and socio-political dimensions of climate change and included talks on the basics of the climate system, its human and natural impacts, the evolution of climate policy, and more.
You can also absorb its lessons by reading the book that resulted from that course: Understanding Climate Change: Science, Policy, and Practice.
One additional idea: On April 21, Education International will lead the "Teach for the Planet: Global Education Summit," a multilingual online event focused on transformative climate education and the role of educators in the environmental movement. Register to attend at Teach4thePlanet.org.
How will you help make every day an Earth Day?
No matter how you choose to celebrate Earth Day, your work in sustainability will go much further – and meaningful progress will happen much faster – if everyone in the communities you're building for – and with – understands the urgency of increasing climate literacy.
For more ways to further your own education in this area – and other sustainability priorities related to climate change – become a member of the Greenbuild Insider community.
About the author: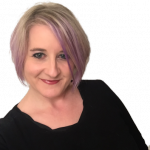 Jodi Harris is the director of content strategy at Informa Connect. Prior to this role, Jodi spent over a decade developing and managing content initiatives for clients in the entertainment, CPG, health care, technology, and biotech industries, as well as for agencies and media brands. Follow Jodi on Twitter @Joderama.