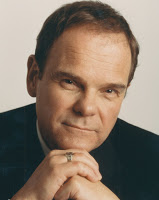 Don Tapscott
Author, Grown Up Digital and Coauthor, Wikinomics & MacroWikinomics: Rebooting Business and the World
Don Tapscott, one of the world's leading authorities on business strategy, is Chairman of nGenera Insight. He was founder and chairman of the international think tank New Paradigm before its acquisition by nGenera.
Don is an internationally sought writer, consultant and speaker on business strategy and organizational transformation. He has given more than 400 keynotes speeches and presentations over the past five years. His clients include top executives of many of the world's largest corporations and government leaders from many countries. The Washington Technology Report called him one of the most influential media authorities since Marshall McLuhan.
Don is the author of thirteen widely read books about information technology in business and society, most recently Grown Up Digital: How the Net Generation is Changing Your World (October 2008). The book is the sequel to Growing Up Digital (1998), which established him as one of the leading thinkers about the Net Generation. Immediately prior to this, Don wrote, with co-author Anthony D. Williams, Wikinomics: How Mass Collaboration Changes Everything (2006). Wikinomics was an international bestseller, #1 on the 2007 management book charts, and on The New York Times and BusinessWeek bestseller lists. Translated into 20 languages, Wikinomics was a finalist for the prestigious Financial Times/Goldman Sachs Best Business Book Award and was chosen as one of the best books of the year by a number of publications, including The Economist.
Don't miss your chance to view Don Tapscott speak at EPIC this October in New York!
Bio courtesy of http://dontapscott.com