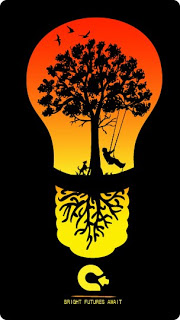 There is a hunger for breaking the innovation code Recently our partner Cloverleaf, a group of talented innovation consultants, and my company, CogniStreamer, put on a webinar. We all learned many things. Perhaps the most striking thing anyone attending learned was seeing just how many people registered and attended. The numbers were higher than any on line event I've been part of. Over 130 people registered and 59 people attended (and of those 59, 55 stayed until the end with the other four dropping during the Q&A session at the end). We held a similar event (with another partner, the smart people at Innomantra) a week later, timed and focused toward those living in India, with similar attendance results. During the same time period, my company's managing director spoke at the Front End of Innovation conference in Europe with an informal headcount yielding over 70 attendees'it was standing room only. As a result of these events I've been invited to speak in front of additional audiences. This includes tomorrow's KM Chicago meeting (you can attend in person or log in on line here: http://bit.ly/yte27u ) What this tells me is: There is a (worldwide) hunger for understanding of the innovation topic. All the attendees at all these events hold senior positions at their companies. They all have responsibility for innovation. They are all looking for answers to the questions surrounding 'How to embrace innovation'. I talk to people responsible for innovation at their companies all day long. The messages are consistent: 1. How do I get everyone at this company to jump on the innovation bandwagon with me? 2. How do we get everyone at my company to be engaged with the innovation process and stay engaged? 3. How can I convince our company's management we have to change our company culture in a way that permits our team members to put time into new topics (instead of merely focusing on our day jobs)? 4. How can I get everyone here at my company to accept frank comments; to not worry too much about polishing their ideas, instead just get them out there; to accept that mightiest of innovation mantras: it is OK to fail (in fact it's encouraged as a measure of how hard you're really trying). Apparently there'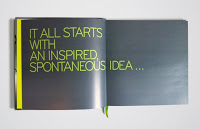 s a huge appetite to learn more about innovation in a very pragmatic way. We're all trying to put on our Blue DeBono Hats.

We're all thinking about being more innovative about innovation.
So'what can innovators do differently? How can we develop new approaches? Here's some simple advice:
Get a project under your belt.
Identify an audience of early adopter types at your company, put forth one challenge you'll know will get their attention.
Run the campaign for a short period and collect usage statistics.
You'll then be able to tell your management that you collected X many ideas that you got Y many people involved, that you came up with these one or two fantastic ideas that can make a difference here at your company.
This will give you enough impetus to take the next step of doing all this on an ongoing basis.
And a project like this can be inexpensive. For just a few thousand dollars you'll amass a bunch of ideas, you'll get a bunch of people engaged and excited about collaboration and most importantly, you'll prove your point. The point? Embracing Innovation is the Key Decision that propels your company toward market leading, profitable positions.
And don't worry if you fail. That's all part of the process. BTW, You can watch a recording of the webinars here: http://bit.ly/zEbsAI and here: http://bit.ly/AdwcLQ You can read more about our managing director's presentation here: http://bit.ly/xrRXa7 I recently wrote a blog entry about the common struggles facing innovation champions as they attempt to encourage their organizations to migrate to a culture of innovation here: http://bit.ly/Aizl5j The first step toward embracing a culture of innovation is to provide a place for your team to collaborate on innovation topics. Ron Shulkin is Vice President of the Americas for CogniStreamer', an innovation management system. You can learn more about CogniStreamer here http://bit.ly/ac3x60 Ron manages The Idea Management Group on LinkedIn (Join Here) http://bit.ly/dvsYWD . He has written extensively on Idea Management (Read Here) http://bit.ly/b2ZEgU . If you search on 'Shulkin' here at the FEI blog web site, you'll find numerous entries on idea management systems. CogniStreamer' is used as the backbone for many companies' culture of innovation. It is the idea collaborative tool to generate ideas. CogniStreamer is both an innovation knowledge management and idea management software tool, available both SaaS and behind clients' firewalls. It is an open innovation and collaboration platform where internal colleagues and external partner companies or knowledge centers join forces to create, develop and assess innovative ideas within strategically selected areas. The CogniStreamer' portal is an ideal collaborative platform that invites users to actively build a strong innovation portfolio. In addition it provides a powerful resource for internal and external knowledge sharing. The CogniStreamer' framework is used by industry leaders such as Atlas Copco, Bekaert, BPost, Case New Holland, Cytec, Imec, Phillip Morris, Picanol, ThyssenKrupp, Vesta and Vesuvius. CogniStreamer' represents the best use of adaptive collaborative technology such to harness human skill, ingenuity and intelligence. Plus it supported by a team of experts who have built best practices and lend guidance based on practical experience.