Letting People Know
The New Company Standard:  Everyone Is
Contributing Ideas!
Yes you can get everyone at your company to put aside some
time to contribute ideas toward your new idea management system.  It takes more than rolling out the new
innovation management software to be a success; but it isn't that hard
either.  You just have to let people know
the new standard here at our company is that everyone is contributing ideas.  No one likes to be left behind, the crowd
will follow.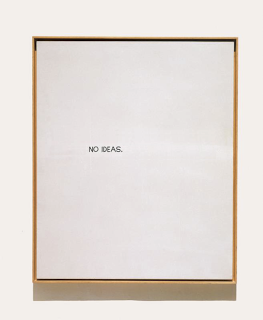 Everyone is doing it!
Everybody talks about changing the culture of their company
to focus more on idea submission.  We
want everyone to deliver contributions (despite the fact they usually don't
have time) and we all want innovation to enable the future of our company.  You can hire consultants, you can empower a
team of internal experts, but the most reliable route is to 'put on your game
face and convince everyone on the team that it's happening, with or without
them, and they might want to get on board or be left behind.'
'Everyone is
contributing to the new idea management system. 
Don't you want to be part of this phenomenon'?
No small task; but
not impossible.
Changing a culture can be tricky.  Your culture is a mix of things:  rituals, values, traditions'all these things
define your group.  And those things persist
because it is what holds the group together.  
There are techniques for changing a culture but they may not
appear so obvious.  Researchers have
found the techniques to change a culture (that produce lasting results) requires
finesse, subtlety and patience.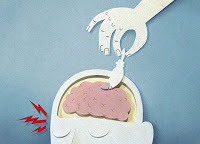 You don't
have to change what is inside people. 
You just have to convince them everybody else is doing it.
There is a powerful
drive in everyone to 'be normal'. 
Therefore you need to focus on everyone's shared belief that
everyone (else) wants to contribute to the ideation process.  
Some examples from recent research: 
At the University of North Carolina Chapel Hill,
student kept encountering a marketing campaign, using hard data, that weekend alcohol
consumption was down.  The program
worked:  students started drinking less.
A Princeton study of post genocide Rwanda showed
that those citizens who followed a soap opera about rising up against authority
were more likely to voice dissent and express disagreement.  By witnessing these messages via absorbing
media messages, they were 'informed' about what is typical in their society.
By using those on the team who evidenced the
right social positions, English rugby teams became more professional and
disciplined about training.  Management
thought of the message leaders as 'culture architects', a perfect description
and title for those early adopters at your company who can lead the team toward
embracing innovation and contributing to the new collaborative innovation environment.
Another example of a shift in thinking is the
acceptance of gay marriage in America. 
With younger Americans who grow up in an environment where gay people
are more likely to be open about their sexuality and depicted as regular
members of society in movies and on TV, significant numbers of people are more
accepting of the idea than those who grew up with different norms.
This self reinforcing process is the hardest to execute at
the beginning.  Once enough people
deviate from the existing norms the evidence of the new trend drags others onto
the bandwagon.  It's all about the belief
of what everyone's teammates expect of them.
Peer pressure can be
a good thing
So perhaps the best way to launch your ideation and
innovation project at your company is to let everyone know that the 'cool kids'
or
company leaders
or early adopters or
respected senior managers are making contributions.  You need to enlist lots of 'co-champions' of
the new technology.  The result:  a self fulfilling prophecy'this new
innovation technology will cause lots of people to contribute new ideas.  And a bunch of those ideas will yield great
cost savings; new revenue streams'maybe even a breakthrough realization your
company needs to do things completely differently to succeed in these difficult
economic times.
Please enroll now in our free webinar!
I'll explore the challenges of how to optimize user adoption with the effective use of innovation technology oriented solutions in our upcoming webinar:  The top dozen ways to make the innovation
manager's job easier.  You can easily
register for this complimentary event here: 
http://bit.ly/RPFuuu
.  Take the time to join your peers for a few
minutes next month and learn how other organizations are making the innovation
process work for them. 
Ron
Shulkin is Vice President of the Americas for CogniStreamer', an innovation
ecosystem.  CogniStreamer serves as a Knowledge Management System, Idea
Management System and Social Network for Innovation.  You can learn more
about CogniStreamer here
http://bit.ly/ac3x60
CogniStreamer'
is an idea management software tool.  It is an open innovation and
collaboration platform where internal colleagues and external partner companies
or knowledge centers join forces to create, develop and assess innovative ideas
within strategically selected areas. The CogniStreamer' portal is an ideal
collaborative platform that invites users to actively build a strong innovation
portfolio. In addition it provides a powerful resource for internal and
external knowledge sharing.  The CogniStreamer' framework is used by
industry leaders such as Atlas Copco, Bekaert, Case New Holland, Cytec, Imec,
Phillip Morris, Picanol and ThyssenKrupp. CogniStreamer'